In today's world, keeping tabs on our loved ones and knowing their whereabouts is no longer taboo. Whether for the sake of parenting or to check for infidelity, many individuals seek ways to monitor another person's phone activity.
This comprehensive guide will unveil the mystery of how to spy on an iPhone, putting all your doubts to rest.
Get ready to uncover the secrets and find answers!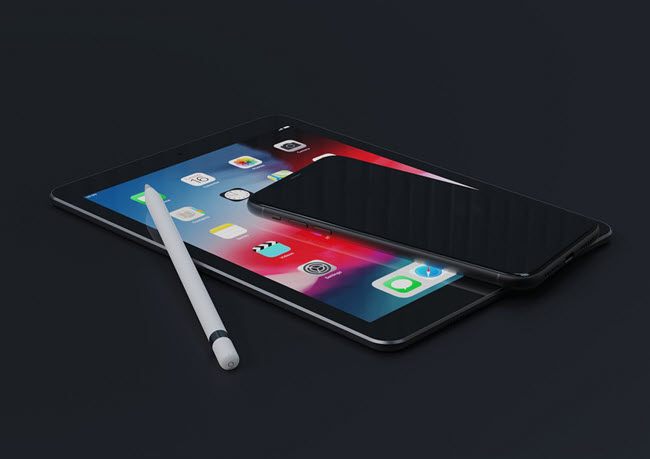 Part 1: Can You Spy on An iPhone?
Yes!
It is possible to keep tabs on someone else's iPhone activities.
How?
Well, you can go the official route by visiting phone number lookup sites to learn the device owner's whereabouts.
Similarly, installing third-party phone monitoring services let you access the real-time location undetected.
We'll discuss all solutions in complete detail next!
Part 2: Top 3 Ways to Spy on iPhone
Here are the three best solutions for spying on iPhone activities.
If you want a quick overview of the solutions, the following comparison table will help you pick the suitable method to meet your needs.
| | | | |
| --- | --- | --- | --- |
| Methods | Phone Number Lookup | iPhone Hacker | iPhone Spyware |
| Budget-Friendly | No | No | Yes |
| Variation in Spying Features | No | No | Yes |
| Customer Support | No | No | Yes |
| Easy to Use | Yes | No | Yes |
The comparison table suggests that the best method for spying on an iPhone is using spyware.
This method is budget-friendly and provides various spying features compared to the other techniques (Phone Number Lookup and iPhone Hacker). Additionally, spyware offers customer support and is considered easy to use, making it a more well-rounded option.
However, for a more in-depth analysis, continue reading this section!
2.1 Use Phone Number to Spy on Someone's iPhone
You can learn about the owner by entering a phone number into reliable lookup sites or apps.
The information includes the full name, address, email address, profile picture (if accessible), and more.
Pros:
Easy to use
Accessible
Free
Cons:
The information may be outdated
Not a complete spying solution
2.2 Hire an iPhone Hacker
A professional hacker can be hired to spy on an iPhone, but it's important to carefully select someone with the appropriate skills.
Besides, you can find a professional using online services-based platforms, such as Craigslist!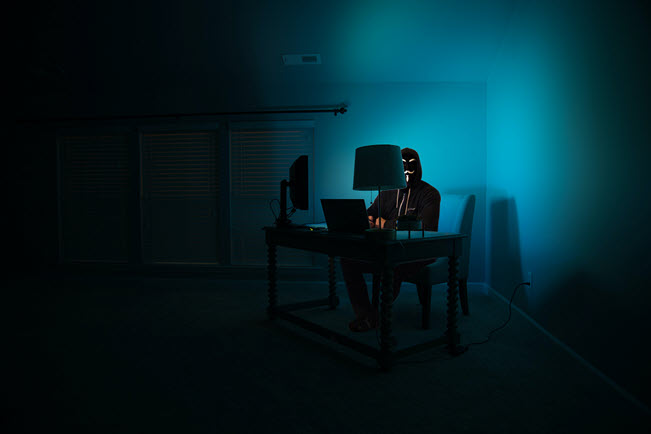 Pros:
Access to any required information
Cons:
Expensive
Tough to find a skilled iPhone hacker
The solution may backfire
2.3 Install Spyware on iPhone
This method tops the list!
Enable a dedicated spy app on the target iPhone and remotely track all activities performed on it without the owner finding out!
Pros:
The iPhone spyware displays real-time, accurate information
Customer support
Undetectable
Cons:
Too many options available online
Part 3: The Best Way to Spy on iPhone - Put Spyware on iPhone
If you are confused about which service to pick to effectively spy on someone's iPhone, then check out the following recommendations.
3.1 Yeespy iPhone Spy App (100% Workable)
Yeespy is a monitoring tool that provides insights into the online activities of a target phone. This app tracks popular social media platforms, including WhatsApp, Snapchat, Instagram, and Facebook.
What's more, it is compatible with all iOS devices, including iPhones and iPads. With Yeespy, you can keep an eye on the digital activity of your loved ones or employees.
Key Features of Yeespy iPhone Spy App
The following features will help you conveniently spy on the other user's iOS device:
Track iPhone Location
Track Sent and Received Messages
View the Call Log(Missed/Incoming/Outgoing)
Track Browsing History
Track Contact List
How to Snoop on iPhone?
Learn the method of installing spyware on an iPhone here:
Step 1: Sign Up for Free
To start, create your new profile account on Yeespy by clicking "Sign Up Free" and entering your email address.
Step 2: Enter iCloud Account Credentials
Next, provide the other user's iCloud account info before clicking "Continue".
Step 3: Spy the iPhone
Access the Yeespy control panel. There, tap any feature to keep track of the user's iOS activities.
What Else Can Yeespy Do?
Yeespy also lets you
View installed apps on iPhone
Block iPhone app and URLs
Check the browsing history
Access the photos and videos stored on the iPhone
Why Choose Yeespy as The Best iPhone Spy App?
Yeespy presents a comprehensive spying solution within one app. It is incredibly easy to use, and no software installation is required.
Moreover, every available feature is ready to use without jailbreak. Also, customer service is available 24/7.
3.2 FlexiSpy
The app can be used for something as basic as call and message monitoring or even more advanced such as camera hacking and keylogging.
Besides, the app performs all its features spectacularly well and requires no effort from the user in its impeccable functioning.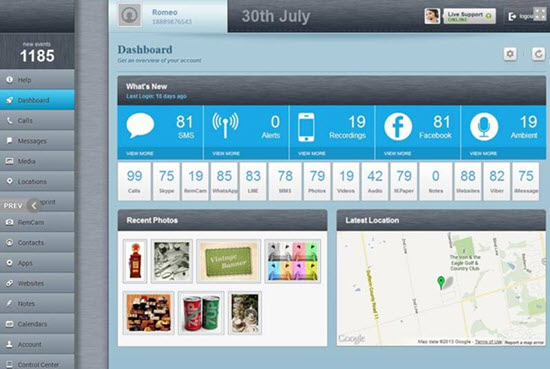 Limitations
It is too expensive for the conventional user. Moreover, no demo mode exists to test the features and its interface.
3.3 mSpy
It is a feature-rich platform with capabilities like cell phone monitoring, location tracking, multimedia file monitoring, online activity tracking, etc. It allows remotely controlling apps and programs on a planted device.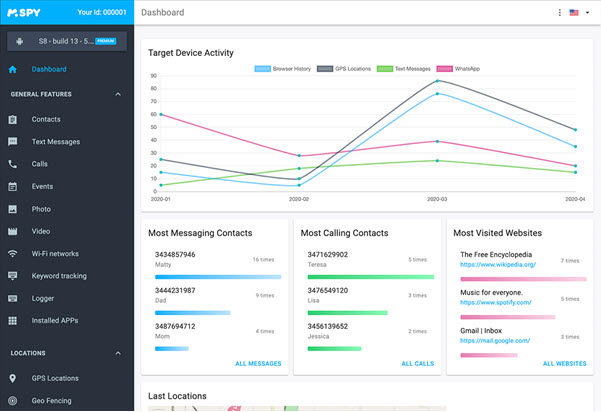 Limitations
Prices are on the higher side!
3.4 XNSPY
XNSPY is perhaps one of this list's most popular phone spying apps. In fact, it can be deemed as an industry leader when it comes to spyware apps. It can be a great surveillance tool to keep tabs on your children and employees.
This app tracks incoming/outgoing phone calls and keeps a real-time tab on SMS.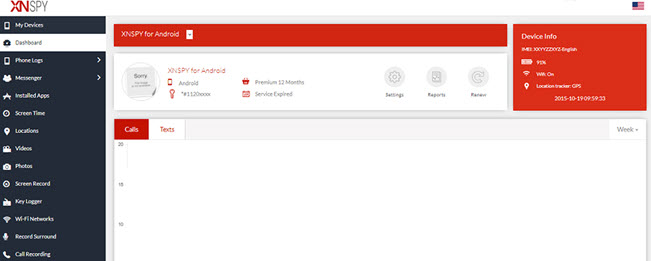 Limitations
It is heavily reliant on a stable internet connection. Also, basic iCloud settings must always be enabled for this app to work properly.
3.5 uMobix
uMobix is another top app that works perfectly well on iOS and Android. It means you can install it without any hurdles and monitor it with no bugs. It is perhaps best to keep track of the iOS user's Facebook and Instagram activities.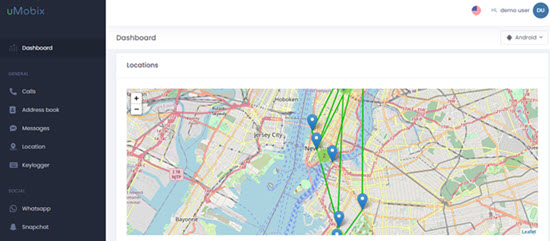 Limitations
Geo-restricted in some regions and costly as well.
3.6 Spyera
Spyera offers many features that can come in handy to monitor and control your target's activity. The tool is undetectable and can be used across multiple platforms, irrespective of the operating system.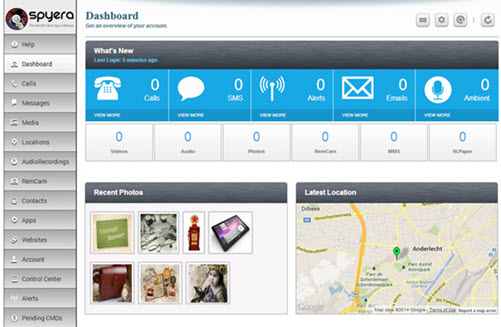 Limitations
Beginners may find it difficult to navigate at first! Moreover, jailbreaking is needed for it to work more effectively.
3.7 iKeyMonitor
iKeyMonitor is a lesser-known but fantastic app designed to spy on iPhones.
It allows parents to track their child's cell phone activity, including call monitoring, message reading, and location tracking. The app is undetectable, allows remote access, and is very easy to install with little or no technical knowledge.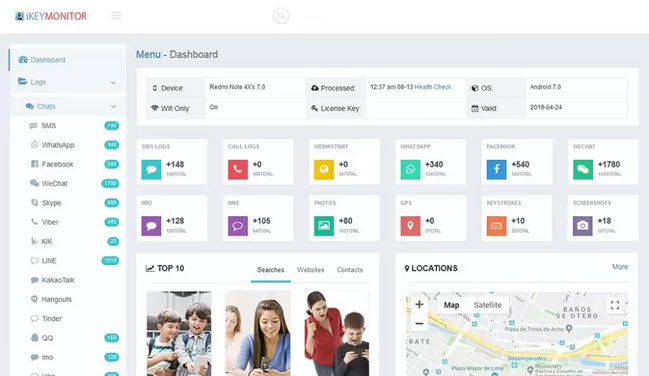 Limitations
The service is pricey and lacks several basic features. Also, the installation is a bit tricky as physical access is required.
3.8 Hoverwatch
Hoverwatch is a mobile phone tracker and a hidden tracking application capable of recording location, SMS, call audio, WhatsApp, Facebook, etc. It supports Android, Windows, and macOS X. It works in stealth mode and becomes invisible to the target device user.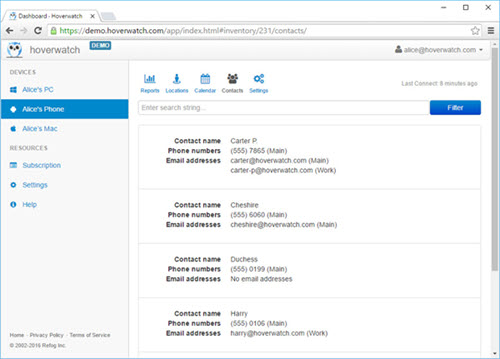 Limitations
This application is restricted in some countries. Moreover, you can not directly track an iPhone; you'll be required to access the iCloud account via macOS to view the user data.
3.9 Cocospy
Cocospy is a cross-compatible phone spying app that is easy to install and use. It works in complete stealth mode, thus not allowing the phone user to be aware of its presence on the device.
Moreover, the app can monitor almost everything happening on the target device in real time via a comprehensive dashboard.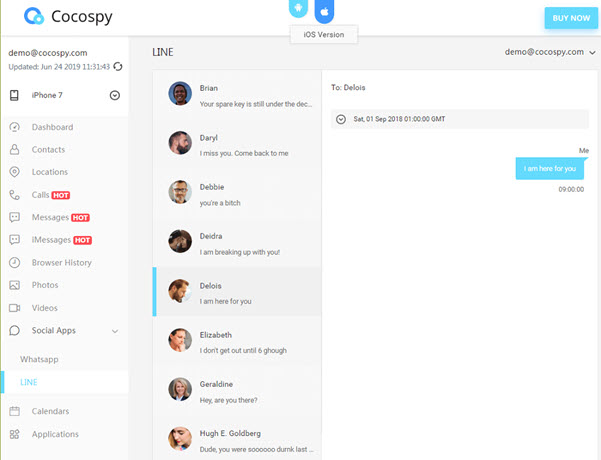 Limitations
It lacks some basic spying features. Moreover, you are required to jailbreak the iPhone to access social media chats.
3.10 EyeZy
EyeZy offers an effortless phone monitoring solution for parents, easily usable on all devices. The app allows you to spy on everything from text messages to browser history, undetected by the target device.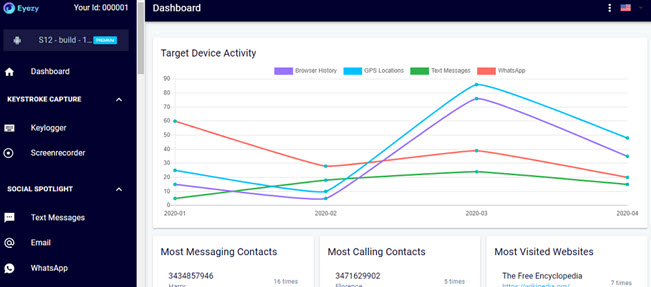 Limitations
It is quite pricey. Plus, the control panel updates are inconsistent sometimes!
Part 4: How Can You Tell If Your iPhone is Being Spied on by Someone Else?
Most spy apps or similar spying techniques need the iPhone or iPad to be jailbroken so the other person can access your data.
So, if you find your device to be jailbroken before purchase or out of a sudden, then there is a possibility that you are being spied on.
Moreover, disabling the Location Services features when not needed is best. It is the go-to function to track the iPhone's position in real time!
Part 5: FAQs on Spying on iPhone
Follow this section for more tips on iPhone spying!
5.1 Can someone spy on my iPhone without me knowing?
Yes, someone can spy on an iPhone without the user's knowledge, using spyware or other tracking methods.
5.2 Do spy apps work on iPhone?
Yes, spy apps can work on iPhones, but they require the device to be jailbroken to install the spyware. Some spyware apps may also need physical access to the device in order to install the software.
5.3 Can spyware be installed on iPhone remotely?
If spy apps have access to the iCloud account details used on the target iPhone, then they can be installed remotely and can easily work to provide the required information about user activity.
5.4 How can I spy on iPhone when listening?
There are several spyware apps available that allow users to listen in on an iPhone's surroundings.
5.5 Can someone spy on you through your iPhone camera?
Yes, it is possible for someone to remotely access the camera on your iPhone and spy on you. This can be done by installing spyware or other malicious software on the device.
It is important to regularly check for unauthorized access to your device and to take precautions to protect your privacy.
Conclusion
Now you know the methods of how to spy on iPhone using different means. Some of them are either expensive or too risky(hiring a hacker).
However, by enabling spyware like Yeespy, you can access the iPhone data remotely without the target user finding out.
So, compare the ins and outs of the spyware above, and select the one that best fits your needs!