Are you looking for ways to keep your child entertained during online classes at school? Look no further! In this article, we'll share a list of games to play online at school that are not blocked by school filters.
These games are fun and educational, so your child can have a great time while learning something new.
Whether you want to keep your child engaged during breaks or simply give them a break from the monotony of online classes, we've got you covered.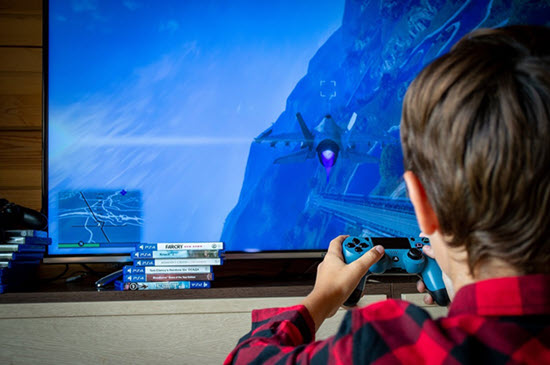 Part 1: Games to Play at School Online That Are Not Blocked
Video games can positively affect children, depending on the content and time spent playing.
Some studies have shown that video games can improve children's visual-spatial skills, problem-solving abilities, and hand-eye coordination. Additionally, video games can also be used as a tool for teaching and learning, as they can make educational content more engaging and interactive
Wondering what are those specific games or game websites to play at school? We've shortlisted the top 10 platforms here.
Read on!
1.1 5 Game Websites That Aren't Blocked at School
Here are 5 game websites that aren't blocked at school, perfect for when your child needs a quick break from class:
1. Kongregate.com
This website offers a wide variety of games, from classic arcade games to newer titles. With a vast selection of genres and easy-to-use navigation, Kongregate is a great choice for students seeking a fun and diverse gaming experience.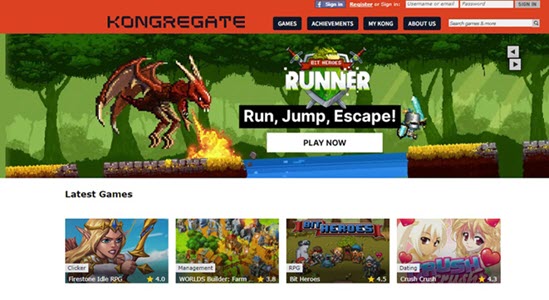 2. Pogo.com
Pogo is a website that offers a variety of games, including card games, puzzle games, and word games. With a large collection of games, Pogo is a great choice for students looking for a fun and engaging gaming experience.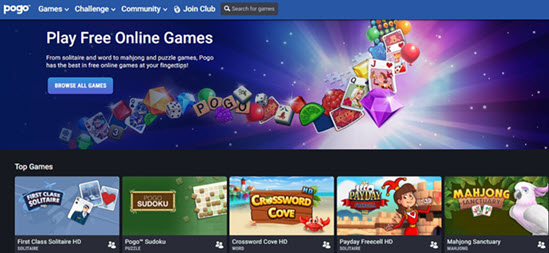 3. AddictingGames.com
As the name suggests, Addicting Games offers a wide range of highly addictive games that will keep you entertained during a break. This website has something for everyone, from fast-paced action games to brain teasers.

4. Miniclip.com
Miniclip is a popular website that offers a wide range of games, including sports, adventure, and puzzle games. With a user-friendly interface and various games to choose from, it's easy to find something to play during a break at school.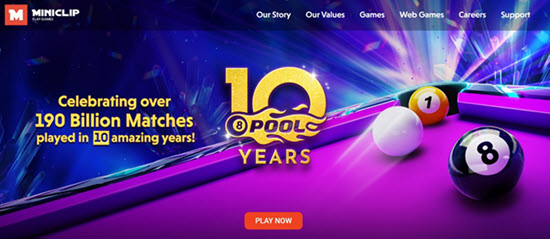 5. ArmorGames.com
Armor Games offers a variety of games, including action, puzzle, and strategy games. With new games added regularly, there's always something new to play.
This concludes our list of the game sites not blocked at school.
1.2 5 Games Not Blocked by School
Here are the top 5 school allowed games:
1. Minecraft
This block-building game is a favorite among students and is often not blocked by school filters. Players can explore, build, and create their own virtual worlds, making it a great way to pass the time in class.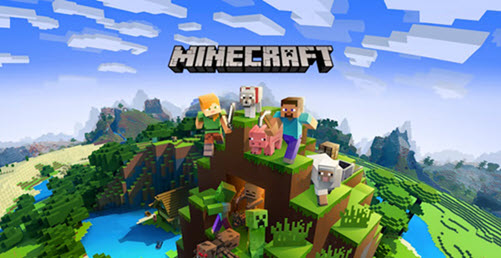 2. Roblox
A massively multiplayer online game platform that offers a wide variety of games created by other users. It's a great way to play games with friends, and the platform's type means that there's something for everyone.
3. Agar.io
A popular online game that is often not blocked by school filters. Players control a cell and must grow by consuming other players' cells. It's fast-paced and easy to learn, making it a great choice for a quick break during class.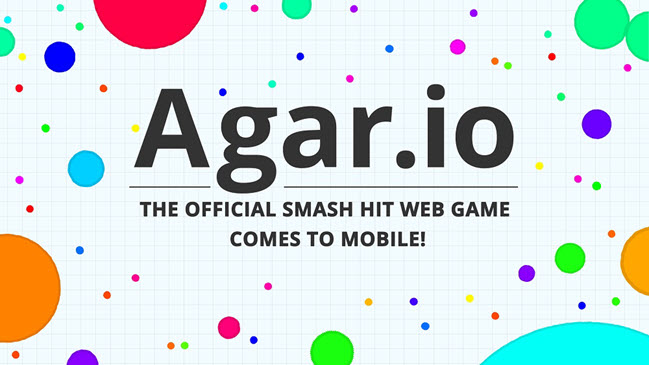 4. Slither.io
Another popular online game that is often not blocked by school filters. Players control a snake and must grow by consuming other players' orbs. It's easy to pick up and play, making it a great option for a quick break during class.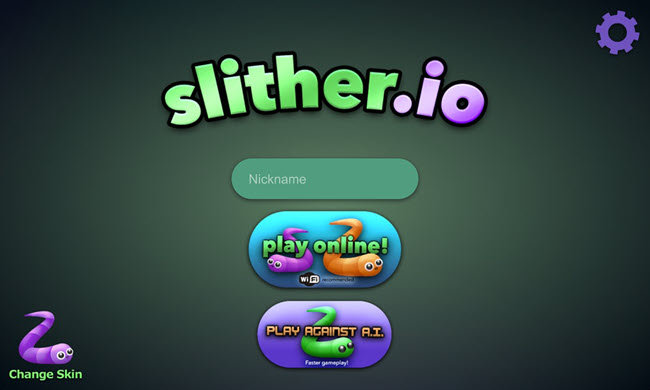 5. Happy Wheels
It is a physics-based game where the player controls a character riding a vehicle, such as a wheelchair or a bike, through obstacle courses. It's fun, engaging, and often not blocked by school filters.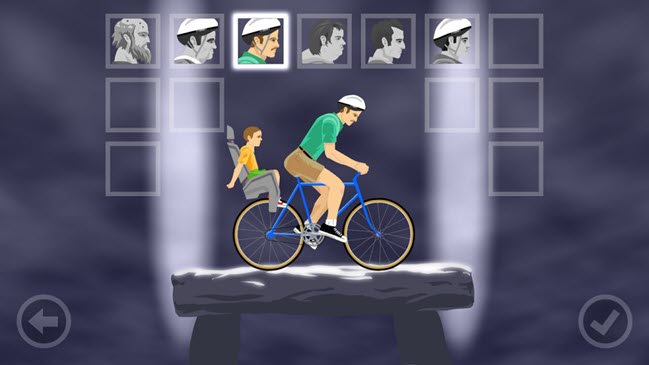 Part 2: How to Monitor and Block Game Websites on Your Kid's Devices?
What if your child's school hasn't blocked any game or website at all?
It means they are exposed to unfiltered content that could be sexual or violent.
This could be quite distressing for you as a parent.
Do not worry!
Just enable Yeespy on your child's phone and remotely check if they are consuming harmful websites in their school. If they are, use the URL Block feature to restrict their access to such sites without them knowing.
2.1 Key Features of Yeespy Parental Control App
Besides offering the URL Blocker, Yeespy has plenty of useful features up its tally. You can go through the following list to learn about them:
App Blocker – To limit the usage of specific adult-themed apps
Location Tracker – To view where your child is at all times. You can also set geo-fencing parameters to prevent them from visiting dangerous zones
Social Media Monitoring Tool – To access all social media chats across platforms like WhatsApp, Messenger, Instagram, Snapchat, and more
These tools will allow you to keep tabs on the well-being of your children, enabling you to learn about cyberbullying(if any) and attempts from online strangers.
2.2 How to Monitor and Block Game Websites on Your Kid's Devices?
Here's how you use Yeespy to restrict game sites not blocked at school:
Block Games on the Kid's iPhone
Step 1: Sign Up For Free on Yeespy
Make your new account on Yeespy by sharing any valid email address
Step 2: Add the iCloud Credentials
Provide the iCloud details used on your child's iPhone/iPad to verify it.
Step 3: Block the Game Site
To end, open the control panel, and select Controls.
There, tap the Website Block and enter the unsuitable URL. Next, click Add to update the list of blocked sites.
Block Games on the Kid's Android
Step 1: Sign Up on Yeespy
Using your email address, create a new account with Yeespy for free.
Step 2: Install the App
Follow the guidelines mentioned on your Yeespy account on installing the Android app on your child's phone.
Step 3: Block Game Websites on Android
Launch the Control Panel on your device. From the Home Screen, tap the Controls options. Select Website Block, and enter the specific URL for the harmful site. Finally, click on Add to update the blocked list.
2.3 What Else Can Yeespy Do?
Yeespy also offers the following useful features:
WiFi Blocking
Text Message Tracking
Sharing Browser History
Keylogger and Keyword Alerts
Access to Photos and Videos on the Phone
Call Log and Contact Info Monitoring
2.4 Why Choose Yeespy as The Best Parental Control App?
As you know by now, blocking any harmful website from your kid's phone is easy without them knowing. It is all due to the parental control app's intuitive interface and the handy stealth mode that prevents the phone owner from detecting it.
It is also compatible with most Android and iOS devices. Moreover, it does not ask you to jailbreak or root your child's phone. So there is no chance of suspicion.
Part 3: FAQs on "Game Websites for School"
Confused about why schools block even the most suitable children's games? We have addressed this issue here:
3.1 What are good games that are not blocked on school Chromebooks?
Some examples of games that may not be blocked on school Chromebooks include Chess, Tank Trouble, and Unblock Me.
3.2 What games can I play during school?
Educational or related schoolwork games are generally acceptable to play during school. It is important to check your school's policies to make sure.
3.3 Why does the school block every game?
Schools block games to prevent students from accessing non-educational content and to maintain a productive learning environment.
Some games may also be blocked for security reasons or to reduce distractions.
Conclusion
Keeping children entertained during online classes can be a challenging task for parents. However, by understanding what games to play at school online that are not blocked, parents can help their children have a fun and engaging experience while learning something new.
By providing a list of game websites and games that aren't blocked at school, we hope to have made it easier for parents to keep their children engaged and entertained during online classes.
Additionally, we have also provided tips on how to monitor and block game websites on your kid's devices with Yeespy to ensure that they stay safe while playing online.