Are you looking to learn how to screenshot Snapchat without them knowing?
If so, you're in luck! In this article, we'll discuss four undetectable methods to help you take screenshots without anyone knowing.
Whether you need to take a screenshot for private use or to share it with a friend, these methods will get the job done.
So please read on, and let us show you how to screenshot Snapchat discreetly!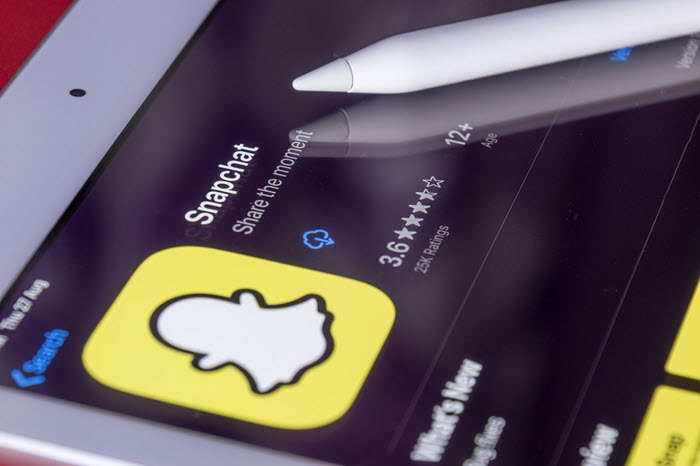 Part 1: Can You Screenshot on Snapchat without Them Knowing?
Given how popular Snapchat is, the thought must have popped into your mind, "can you screenshot on Snapchat?"
Well, it is not possible to take a screenshot on Snapchat without the other person knowing.
When someone takes a screenshot of a Snapchat message, the app will notify the sender that a screenshot has been taken.
This is meant to protect the privacy of social app users and prevent people from taking screenshots of messages without the sender's knowledge or consent.
Part 2: Why Does Snapchat Notify You When You Screenshot?
Snapchat notifies users when someone takes a screenshot of their message to protect the privacy of its users.
Besides, the app is designed to allow people to send messages that will disappear after a certain amount of time.
This allows people to share more candid and personal messages without worrying about the content being shared or saved without their permission.
By notifying users when a screenshot is taken, Snapchat ensures that people are aware when someone has taken a screenshot of their message.
This way, the users can take appropriate action if they do not want the content to be shared or saved. This helps to preserve the ephemeral nature of Snapchat and maintain the trust and privacy of its users.
Part 3: 5 Proven Ways to Screenshot A Snap without Them Knowing
Now that you know there is no direct way to learn how to screenshot on Snap without them knowing, there is still hope!
Simply follow this section to find out the 5 convenient techniques you can apply to access another user's Snapchat screenshots completely undetected!
3.1 Use a Professional Spy App - Easy to Follow (both for Android & iPhone)
So we know it isn't possible to enable any direct approach to take a Snapchat screenshot.
However, you can employ a reliable indirect solution to access all information related to the target Snapchat profile.
It is by using a third-party social app tracking service called Yeespy, which works on both Android and iOS devices without the requirement to root or jailbreak.
This handy app offers a remote dashboard where you can view relevant data, no matter how far the target device is from your position.
Top Features of the Yeespy Snapchat Spy App
Yeespy comes with these advanced features that can help you spy on Snapchat hassle-free:
Access the chat history of the social account
View the contact details of the user's followers
Review media files shared on the profile
How to Spy on Snapchat via Yeespy
Check out how to screenshot a snap without them knowing using Yeespy:
Spy on Snapchat for Android
Step 1: Make Your New Yeespy Account
Sign up using your email address.
Step 2: Install the App
Set up the Android app on the device. Just follow the onscreen instructions, and you'll be done.
Step 3: Review the Snapchat Activities
Access your Yeespy control panel.
There, select the Social Apps section. Now, just click Snapchat to check out the media files and texts.
Spy on Snapchat for iPhone
Step 1: Make a Yeespy Account for Free
Provide your email ID to set up a new Yeespy account.
Step 2: Enter the iCloud Credentials
Enter the Snapchat user's iCloud credentials to verify their iOS device.
Step 3: Spy on Snapchat
Finally, open the online dashboard, click on the Social App, and tap Snapchat to view messages and media files.
What Else Can Yeespy Do?
Yeespy allows for tracking the phone's location, as well as other information, such as calls and text messages. With it, accessing someone's browsing history and contact list is possible.
This can be useful for parents who want to keep an eye on their children's online activities and ensure they are safe or for employers who want to track the whereabouts of their employees during work hours.
3.2 Screen Recorder - Complex to Follow (both for Android & iPhone)
You can utilize the services of the built-in Screen Recorder on your Android or iOS device to record the chat history on Snapchat. Similarly, a third-party screen recording application can be employed.
However, Snapchat has a strict policy against using third-party tools to access or alter its messaging service.
If you try to do so, you may be in violation of the Snapchat Terms of Service and risk having your account permanently suspended.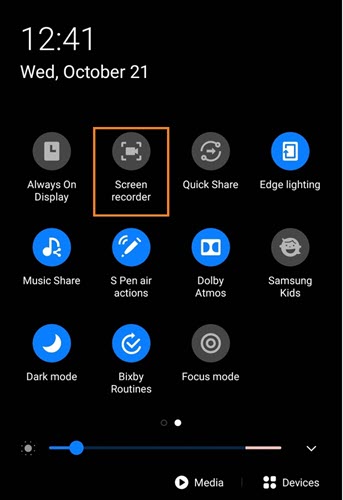 3.3 Record The Phone on PC - Complex to Follow (both for Android & iPhone)
Mirroring your phone to your PC is a great way to save Snapchat videos and photos without the sender knowing.
All you need is a screen-mirroring app for your device and a screen-recording program for your computer.
After downloading the app, follow the instructions to link your phone to your computer. At this point, you can open Snapchat on your phone and record everything that pops up on your computer screen.
As long as you don't tell the sender that you're recording their content, they won't know that you've preserved it. Still, this solution is lengthy and complicated. Plus, there is no assurance that you'll get the intended outcome.
3.4 Use Google Assistant - Easy to Follow (Only for Android)
Google Assistant is Google's answer to Apple's Siri. It is basically an AI-based virtual assistant that lets you ask for information, set reminders, play music, and control smart home devices, among other things.
Moreover, it offers a window of opportunity to take a Snapchat screenshot without the other person knowing.
Follow the steps below and learn how to screenshot Snapchat stories via Google Assistant:
Access the other user's Snapchat picture, text, or video.
Open Google Assistant, and try saying the following phrase:

Show "Snapchat User" on Snapchat

The screenshot will be taken.
Now, you can save it on your phone or share it on WhatsApp.

Note: This method is only applicable to Google devices.
3.5 Use Private Screenshots - Easy to Follow (only for Android)
Private Screenshots is a third-party app that lets you take snaps of other users' Snapchat texts and stories without them finding out.
Launch the app, access Snapchat, and tap the floating icon on the top right to take a screenshot.
However, it is worth mentioning that the floating icon will appear with the screen snap, and you only can store a maximum of 250 pictures. Also, it is only accessible on Android.

Part 4: 2 Less Recommended Ways on How to Secretly Screenshot Snapchat
Here are some alternative methods to save someone's Snapchat pics privately:
4.1 Take a Picture via Another Phone
If you have an extra phone, you can use it to capture a Snapchat story without others noticing.
This isn't a great workaround since it doesn't give you high-resolution images, but it's still a viable way to save your snaps.
Just remember that you only have one opportunity to do this, and the sender will be notified of the replay.
So make sure you get it right the first time.
4.2 Use Airplane Mode
Taking a screenshot on Snapchat without notifying the sender is possible with a simple method.
To do this, you'll need to open Snapchat and put your phone on Airplane Mode.
Then, take the screenshot immediately, followed by restarting your device and turning off airplane mode.
Moreover, this method may require you to act quickly, as it may not work with the latest version of Snapchat. Nonetheless, it's a free and quick way to capture a moment without alerting the sender.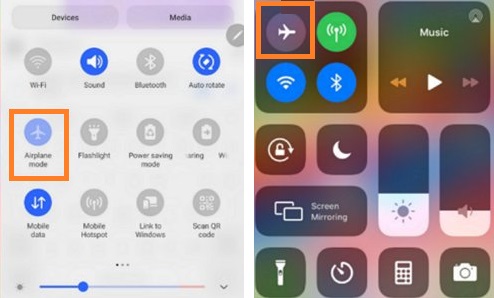 Part 5: FAQs about Snapchat Screenshot
Follow this segment of our guide for more tips on taking Snapchat screenshots secretly:
5.1 How do you know if someone screenshots your Snapchat?
Snapchat has a feature called "Screenshot notifications" that sends a notification to the sender when someone takes a screenshot of their Snap.
5.2 How to stop screenshot notifications on Snapchat?
To stop screenshot notifications on Snapchat, you can disable the feature in the app's settings. Here's how:
Open Snapchat on your device.
Tap the profile icon in the top-left corner of the screen to go to your profile.
Tap the gear icon in the top-right corner of the screen to access the settings.
Scroll down and tap "Notifications."
Just uncheck the "Enable Notifications" option to turn off the utility.
Conclusion
In conclusion, thank you for reading this guide on how to screenshot Snapchat without them knowing.
We hope this guide has been helpful and informative and that you can now take screenshots of Snapchat messages without the sender being notified.
Overall, we recommend using a dedicated Snapchat tracker such as Yeespy to perform this activity as it maintains your anonymity and enables you to access data remotely.