Want to know what your child is up to on their iPhone, especially when they are not at home?
The best way is to spy on the iPhone remotely. You may wonder whether tracking someone's phone activities increases the risk of getting caught red-handed!
Well, it will not happen if you follow the instructions and suggestions listed in this article.
So, read on!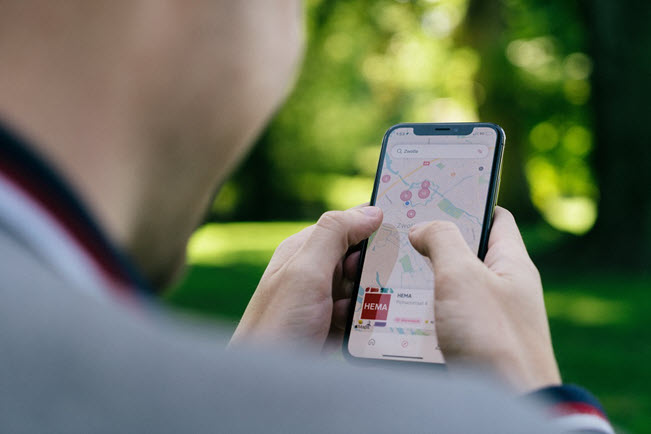 Part 1: Is It Possible to Spy on an iPhone Remotely?
The simple answer is Yes!
With the help of dedicated monitoring services, you can remotely spy on an iPhone with ease!
We understand there are too many options claiming to track iPhone activities undetected, which can easily confuse you as a user.
So, just follow the next section, and learn which 5 services enable you to remotely spy on an iPhone without an app.
Part 2: 5 Best Apps to Spy on iPhone Remotely
Moving on to the next part of our article, we'll explore the five best apps for remotely spying on an iPhone.
These apps offer a wide range of monitoring features and functionalities, making keeping tabs on your loved ones easy.
2.1 Yeespy iPhone Spy App
After extensive testing and research, we have found that Yeespy is the top app for spying on an iPhone without an Apple ID or password. As a highly reliable spy app, Yeespy allows you to easily and instantly monitor your target iPhone, regardless of its version or model.
Key Features of Yeespy iPhone Spy App
This powerful iPhone spy app enables you to:
Track all message activities undetected
Learn who sent and received the text and when the exchange happened
View all chat history on the social media apps
How to Spy on An iPhone Remotely?
So, if you are thinking about how to install this spy software on iPhone remotely, then check out the following how-to steps:
Step 1: Create an Account
Visit the Yeespy site, and sign up for free by only providing your email address.
Step 2: Set Up Yeespy Using iCloud
Configure Yeespy on the target iOS device by sharing the user's iCloud credentials.
Step 3: Start Spying Remotely
Now, access the online dashboard, and select any feature you want to track what the iPhone is doing on the spot.
What Else Can Yeespy Do?
There are numerous more ways you can track an iPhone remotely via Yeespy. We have listed a few of them here:
Track its location
Set geo-fences
View the contact list
Access the media files
Block apps and websites undetected
Why Choose Yeespy as The Best iPhone Spy App?
Created by a reputable company, Yeespy provides excellent customer support to ensure a smooth and efficient spying experience.
With its user-friendly interface and easy-to-use features, Yeespy makes it simple to keep tabs on your loved ones from the comfort of your phone without jailbreaking the target device.
2.2 FlexiSPY
FlexiSpy is a versatile spy app that tracks various devices, including Android, iPhones, PCs, and Macs. This means you can easily track your target device regardless of its build and operating system.
Additionally, the app allows you to manage the internet usage of the target device, making it easier to monitor your loved ones' online activities.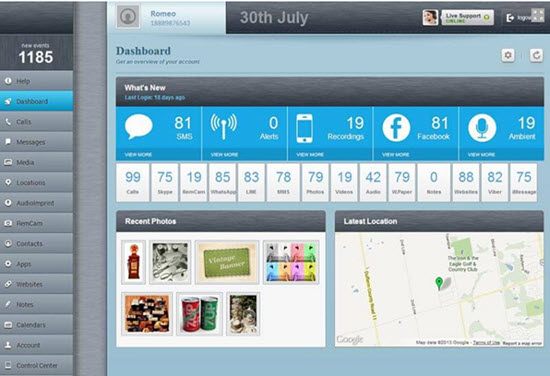 Pros:
Excellent customer support
Free trial
Cons:
You can manage every advanced spying feature with Yeespy without having to jailbreak the target iPhone.
2.3 mSpy
mSpy is excellent for parents who want to spy on an iPhone remotely and find out what their child is doing.
Unlike other spy software that only allows you to see chat logs, mSpy enables you to access every message, including deleted ones.
This feature is especially useful since your children may delete certain messages if they know they're being monitored. With mSpy, you can access all the data uploaded to an online server, even if deleted from the monitored device.
Pros:
High-quality spy app
Quick installation
Cons:
Yeespy offers flexible pricing plans that do not break the bank while offering all the high-quality features without the requirement for jailbreaking.
2.4 Spyera
Spyera is a highly feature-rich spy app that gives you full remote access to all the target device's activities. It offers all the basic features to learn whatever the target user is doing on their phone.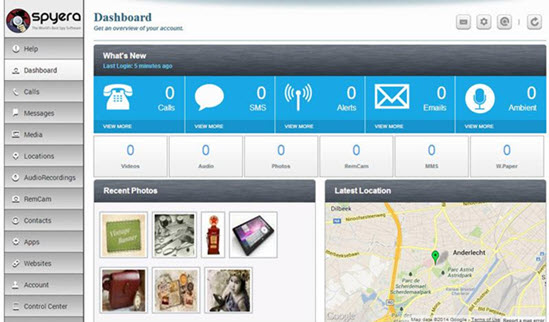 Pros:
Undetectable
High-quality interface
Cons:
Some Android-based features are unavailable for iPhone spying
Yeespy offers the same spying tools for both Android and iOS tracking without extra charge.
2.5 XNSPY
XNSPY is another highly advanced spy app that offers the latest GPS tracking, social media monitoring, phone recording, and monitoring device surroundings technology.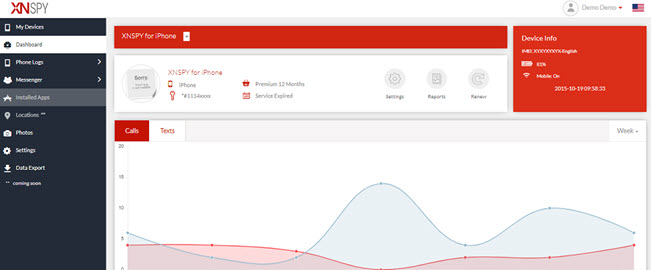 Pros:
Feature-rich
User-friendly dashboard
Cons:
With Yeespy, you can view not only the live texts but also the deleted ones remotely
Part 3: Other Less-Recommended Ways to Spy on iPhone Remotely
While there are numerous ways to remotely spy on an iPhone, not all methods are created equal.
This section will explore some less-recommended ways to spy on an iPhone remotely and why you should be cautious when using them.
3.1 Use Online Websites to Spy on iPhone via Number
By simply entering the number of the target user, you can view useful information about their personal life, address, job details, and even criminal history.
There are dedicated reverse number lookup sites available on the internet that offer to help. However, these platforms do not provide real-time updates and only collect data from public records.
So, if a user has changed their address or switched to another job, then it'd take a while for the following websites to update their records.
Whitepages
Truecaller
Intelius
3.2 Ask A Hacker for Help
Asking a hacker to help track iPhone activities is another useful but highly risky solution. The risks include legal consequences, security issues, financial losses, and damage to your reputation.
You can post a job on the following websites to hire a hacker:
Craigslist
Facebook Marketplace
OfferUp
Part 4: How can I Tell If Someone has Access to My iPhone?
It's important to be aware of any signs that someone may have gained unauthorized access to your iPhone.
Here are a few things to watch out for:
If you suspect that your iPhone has been hacked, there are several indications that you can look out for. Firstly, if your device performs tasks or sends messages you didn't initiate, it could be a sign that someone has gained access.
Additionally, you may notice changes to your settings, apps, or messages from your contacts that seem unusual.
Moreover, a sudden and unexplained drain in your phone's battery life could indicate background processes running on your device without your consent.
Part 5: FAQs about iPhone Spying
As with any topic, there are several frequently asked questions when it comes to spying on iPhones. Here are some of the most common questions and answers that may help you better understand the process:
5.1 Can you put spyware on an iPhone remotely?
There is no need to put any spyware on an iPhone if you opt for the services mentioned in this article, such as Yeespy. Simply create an account, provide the other user's iCloud credentials, and track their activities unnoticed.
5.2 What is the best app for spying on iPhone?
Based on our analysis, Yeespy offers the best feature and pricing plans to track the iPhone remotely. Plus, it is compatible with all iOS devices, doesn't require jailbreaking, and comes with responsive customer support.
Conclusion
In conclusion, spying on an iPhone remotely has become easier and more accessible with dedicated monitoring services and spy apps.
However, choosing a reliable and secure option that provides excellent customer support and user-friendly features is crucial.
After thorough research and testing, we highly recommend Yeespy as the best iPhone spy app on the market.