There are few things more frustrating than realizing you've lost your phone, especially when it's turned off. Perhaps it slipped out of your pocket during a walk or was accidentally left behind at a friend's house.
But fear not! There are still ways to locate your lost phone, even when it's switched off.
In this article, we'll show you how to locate a lost cell phone that is turned off. Also, we'll explore some useful tips to prevent losing it in the first place.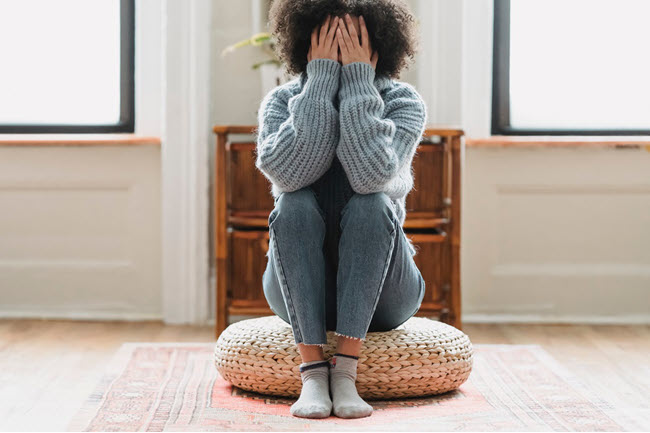 Part 1: Is It Possible to Locate A Lost Cell Phone That Is off?
Losing a cell phone can be a nightmare, especially if it's off.
But don't worry; all hope is not lost!
There are several ways to track down a lost phone, even if powered off.
The first option is to check with your cell phone carrier to see if they can locate your device using GPS.
Alternatively, you can try using a tracking app or website. Keep in mind that the success of these methods depends on whether the phone has a data or Wi-Fi connection, so act fast!
Part 2: What You Should Do If You Lose Your Cell Phone?
Oh no! You've lost your cell phone! Don't panic; take a deep breath and follow these steps. First, retrace your steps and check any nearby lost and found.
If you still can't locate your phone, use another device to call or message it. If someone has found it, they may be able to return it to you.
Next, remotely lock your phone and change your passwords to protect your data from potential thieves. Finally, report your lost phone to your carrier, who can suspend your service and help you track it down.
It's also a good idea to make a note of your phone's IMEI number and serial number, which can help with recovery efforts.
Losing a phone is stressful, but taking action quickly can increase your chances of returning it.
Part 3: 4 Ways on How to Locate A Lost Cell Phone That Is Turned off
Whether you own an iPhone or some Android device, the first step is to utilize the built-in tools and learn how to locate a lost cell phone that is turned off for free.
We have explained the solutions here, along with their significant limitations.
3.1 How to Find A Lost iPhone That is Turned off?
There are three ways to locate an iPhone!
Follow how to manage all those techniques:
Use Find My
Find My is an Apple service that lets you locate your lost iPhone using another Apple device or the iCloud website.
To learn how to locate a lost cell phone that is turned off for free with Find My, simply sign in to your iCloud account and select your lost iPhone.
The app will show you the phone's last known location, allow you to play a sound, lock the device, or remotely erase all data if necessary.
Find My works even if your iPhone is offline, thanks to Apple's network of devices that anonymously and securely communicates with your phone to update its location.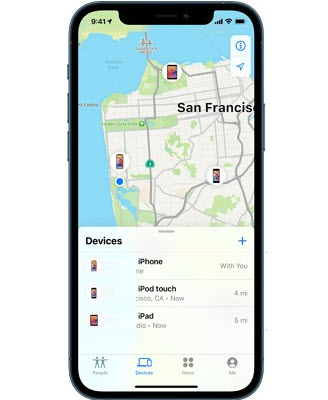 Limitations
However, this method is limited to only Apple devices connected to the internet.
It also requires that you have previously set up the Find My feature on your iPhone, which not everyone may have done.
Use iCloud
iCloud is another Apple service that can help you locate your lost iPhone.
If you wish to learn how to locate a lost cell phone that is turned off, then log in to your iCloud account and go to the "Find My iPhone" feature to track your lost device.
This method also allows you to remotely lock or erase your phone.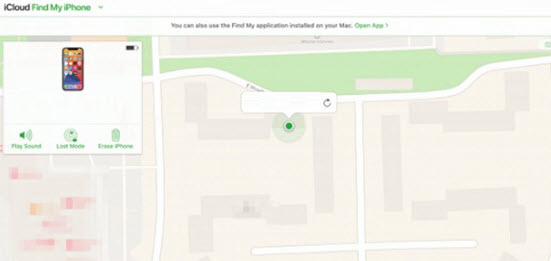 Limitations
Only works if you have enabled specific features on the iPhone prior to it being lost/stolen.
Use Google Maps
Google Maps is a popular navigation app that can also be used to locate a lost iPhone. If your phone is logged in to your Google account, you can search for it on the Google Maps website or app.
The app will show your phone's last known location, and you can make it ring or erase its data if necessary.
Google Maps works on both Android and iOS devices, so it's a more universal option.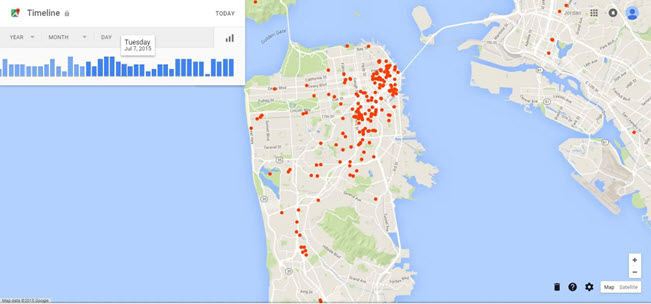 Limitations
Most Apple users do not own a Google account or have the Google Maps app installed on their iOS devices.
3.2 How to Find A Lost Android That is Turned off?
Now that you understand how to locate a lost cell phone turned off for iPhones, we'll divert our attention to Google devices.
Use Find My Device
Finding a lost Android phone that is turned off may seem impossible, but it can be done using Google's Find My Device feature. Here's how:
Open a web browser and go to the Find My Device website.
Log in to the Google account associated with the lost phone.
The website will display a map showing the phone's last known location.
If the phone is nearby, you can make it ring to help you locate it.
If the phone is not nearby or turned off, you can enable "Lost Mode" to lock it and display a message asking whoever finds it to contact you.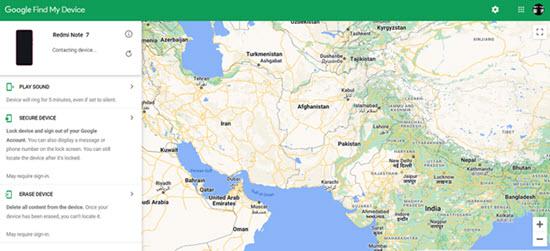 Limitations
It requires a data connection to work, and if your phone is turned off or not connected to Wi-Fi, you won't be able to locate it using this method.
If the phone is in an area with poor or no internet connection, the location data may not be accurate or up-to-date.
Part 4: Tips on How to Track A Cell Phone before It's off
To view your own phone, if it is turned on or your loved one's, then trying a dedicated phone tracker is the way to go.
In that case, enable Yeespy on the target device, which works on all Android and iPhones without any prerequisites.
Moreover, remote monitoring is available, thanks to its online dashboard, accessible on any device with a browser.
4.1 Key Features of Yeespy Phone Locator
Yeespy's GPS tracking tool offers the following features:
A map view of the device's current location
The nearest address to the device's location
The longitude and latitude of the phone's address
A timeline of when the device was in specific areas
4.2 How to Locate A Cell Phone?
The following tutorial will help you learn how to locate a lost cell phone that is turned off using Yeespy:
Locate an Android Device
Step 1: Create an Account
On Yeespy's website, create an account without any charge by sharing your email address.
Step 2: Set Up the App
Follow the instructions and readily apply them to quickly enable the Android app on the device.
Step 3: Track the Lost Android Phone
Open the web-based dashboard, and click on GPS Locations. Finally, check the last known whereabouts of the device.
Locate an iPhone Device
Step 1: Create an Account
Open the website, tap Sign Up Free, and share a valid email address to set up a new account.
Step 2: Enter iCloud Login
Share the iCloud account details used on the lost iOS device.
Step 3: Track the Lost iOS Device
Open the online control panel. There, select GPS Locations to view the history of visited places and even real-time locations.
4.3 What Else Can Yeespy Do?
Do you want to monitor your social media use or keep tabs on your loved ones' whereabouts?
Yeespy has got you covered!
This app offers a range of features, including social media tracking and a Geo-fencing function that sends you alerts when the target device goes somewhere it shouldn't.
With Yeespy, you can stay on top of your digital life and keep your loved ones safe and secure.
4.4 Why Choose Yeespy as The Best Phone Locator?
With its user-friendly interface and secure design, you can rest easy knowing your data is safe and secure. Plus, the app offers helpful customer support and works on all devices, so you can easily track your target phone.
Don't just take our word for it – give Yeespy a try and experience the benefits for yourself!
Conclusion
In conclusion, losing a cell phone that is turned off can be a stressful experience.
However, with the right tools and strategies, you can still learn how to locate a lost cell phone that is turned off and increase your chances of getting it back.
Whether you opt for Find My or iCloud for Apple devices, Google Maps for Androids, or the Yeespy app for more advanced tracking, it's important to act quickly and take advantage of all available features