Children, primarily teens, use apps like Instagram to communicate with one another, and this opens room for predators to lurk in their accounts to cause a disturbance.
So, it is a parent's job to verify everything is fine! However, simply asking the teen for their account can cause some issues.
For this reason, it is wise to learn how to hack someone's Instagram without them knowing.
This article will further explore the reasons and the solutions. So, read on!
Part 1: Reasons Why You Need to Hack Someone's Instagram
Several reasons can force you to learn how to hack into someone's Instagram!
One such circumstance could be if you suspect that your child is being cyberbullied on Instagram.
Cyberbullying has become a serious issue, and social media platforms like Instagram have become breeding grounds.
In such cases, parents may need to hack into their child's Instagram account to monitor their online activities and ensure their safety.
Another situation that could warrant Instagram hacking is if you suspect your spouse is cheating. Infidelity can be heartbreaking, and sometimes, it may be necessary to take drastic measures to confirm your suspicions.
Lastly, if you are an employer and suspect your employee is using their company phone to engage in personal activities on Instagram during work hours, you may need to take action.
However, it is essential to have a clear policy regarding the use of company devices to avoid any legal repercussions.
Part 2: 4 Ways to Hack Someone's Instagram
There are 4 effective ways to access someone's Instagram account without them knowing. Follow this section to learn everything related to those solutions, including their disadvantages.
2.1 Easily Hack Someone's Instagram with Third-Party App
You need a professional service to access someone's Instagram account privately. Otherwise, if you are ill-equipped, the chances of getting caught get raised.
To hack into someone's Instagram account effectively, we recommend a reliable third-party app called Yeespy!
With its cross-platform compatibility, intuitive interface, and remote control panel, you can easily view the contents of the Instagram account, enabling you to keep your loved ones safe and find evidence of an affair or infidelity.
Key Features of the Yeespy Instagram Spy App
Access a complete history of a user's Instagram account with Yeespy.
This powerful tool enables users to view all chat logs, as well as information on the user's followers, including their usernames and profile pictures.
It also offers the unique ability to view the user's Instagram reels, pictures, and videos, providing a comprehensive view of their online presence.
How to Spy on Cheaters on the Phone?
Check out the following Yeespy installation guide to learn how to hack someone's Instagram account fast!
Spy on the Cheater's iPhone
Step 1: Sign Up on Yeespy
Visit the spy app's official site, and sign up for free by just entering your valid email ID.
Step 2: Enter the iCloud Credentials
Provide the target person's iCloud ID and password to verify their device.
Step 3: Spy on the Instagram Account
Launch the web-based control panel before clicking on Instagram under the Social Networks section to review the user's activities.
Spy on the Cheater's Android Tab or Phone
Step 1: Make A Free Yeespy Account
Start by entering your email address to make a free account on Yeespy.
Step 2: Install the Android App
Next, enable the spy app on the target Android phone or tablet by following your screen's instructions.
Step 3: Check the Instagram Activities
Browse the control panel before accessing the Social Networks section. Finally, select Instagram to read the chats and learn about social media activities.
What Else Can Yeespy Do?
In addition to monitoring Instagram activities, Yeespy includes a variety of features to keep you informed of your loved ones' activities, such as:
Tracking their precise location and history of visits
Accessing their browser history
Monitoring their contacts and checking their social media app activity(WhatsApp, Snapchat, etc.), emails, notes, and messages.
2.2 Hack Someone's Instagram by Phishing
You can understand how to hack someone's Instagram account by initiating a phishing attack.
So, what actually is a phishing attack?
Phishing attacks are a common tactic used by hackers to gain access to sensitive information, such as login credentials for social media accounts like Instagram.
This type of attack involves creating fake websites, known as "phishing pages," that mimic the appearance of legitimate websites in order to trick users into entering their login information.
In the case of Instagram, a phishing page may look identical to the official website, making it difficult for users to tell the difference. Once a user enters their login information on the phishing page, the attacker gains access to their account.
Limitations
Complicated
Time-consuming
May not work
2.3 Hack Someone's Instagram Passwords by Keylogger
A keylogger is a type of software that secretly records all keystrokes made on a computer or mobile device and transmits them to the person(you) who installed it.
This means you can capture and view any information typed into the device, including passwords, login credentials, etc.
You can use this covert technique to access someone's Instagram accounts, as it allows them to capture login credentials and other sensitive information without the user's knowledge.
Once the keylogger is installed, it runs in the background. It records all keystrokes, making it difficult for the user to detect.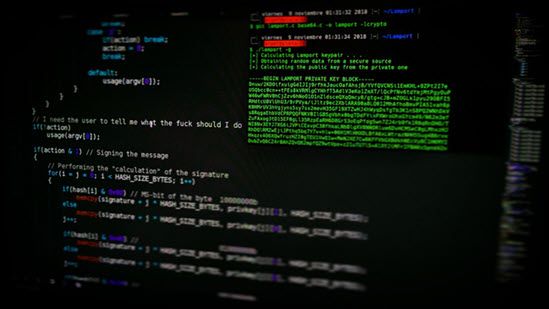 Limitations
It is quite risky
Required technical skills
2.4 Hack Someone's Instagram Passwords by Guessing
If you know the other user's username or email ID for Instagram, launch the app, and try entering/guessing the password for their account.
Try entering their birthday, important dates, or pet names!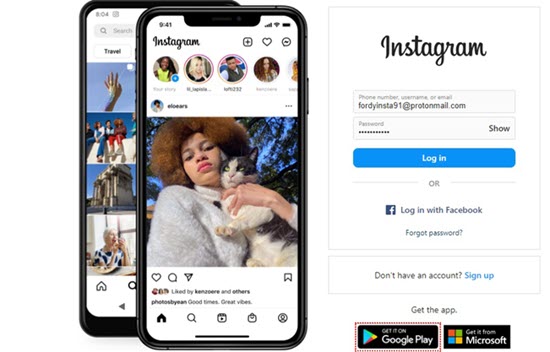 Limitations
Risky - The other user can find out someone is trying to access their Instagram account.
Ineffective – It takes a lot of time to guess the correct password
Part 3: Reviews on All The Above Methods
Still a bit conflicted about which solution to select for learning how to hack into someone's Instagram account?
This comparison table will sort everything out for you!
| Method | Risk Factor | Other Spying Options | Cost-effective | Instant Results |
| --- | --- | --- | --- | --- |
| Yeespy Instagram Spy App | Low | Yes | Yes | Yes |
| Phishing Attack | High | No | No | No |
| Keylogger | High | No | No | Yes |
| Guessing Passwords | Low | No | Yes | No |
When it comes to hacking an Instagram account, there are four main methods to consider. Yeespy Instagram spy app is a low-risk option that provides a range of other spying options, is cost-effective, and offers instant results.
Part 4: How to Know Whether Your Instagram Is Hacked or Not
Instagram is susceptible to hacking attempts.
If you're worried that your Instagram account may have been compromised, there are several red flags to watch.
The first thing to look for is unauthorized activity, such as messages or posts you didn't create or send. Changes to your profile, such as a new picture, username, or bio you didn't make, could also indicate that your account has been hacked.
If you observe that your account has been accessed from an unknown device, someone else may have gained access to your account.
You should be cautious if you receive emails from Instagram, particularly if they indicate that your account's password or email address has been altered. You did not initiate the changes.
If you're having trouble logging into your account, such as receiving error messages or being told that your account has been disabled, this could also be a sign that your account has been hacked.
Part 5: FAQs about Instagram Hacking
Here is some more valuable information related to hacking an Instagram account:
5.1 Can you get hacked by replying to a DM Instagram?
It is unlikely that you will get hacked just by replying to a DM on Instagram. However, if the message contains a phishing link or other malicious content, clicking on it could compromise your account.
5.2 Is it illegal to log into someone else's Instagram without permission?
Yes, logging into someone else's Instagram account is illegal without their permission. Doing so could result in legal consequences, such as charges for hacking or identity theft.
However, several circumstances enable you to access someone's Insta account if you are a concerned parent or an employer.
5.3 How many Instagram accounts get hacked a year?
There is no definitive number! Still, it has been reported that over 2 billion Instagram accounts got hacked in the year 2022.
Conclusion
If your reasons are valid, you can use any of the methods mentioned in our tutorial to learn how to hack someone's Instagram!
Never lose sight of your loved ones as this way you can ensure whether they are involved in any wrong activity or not.
Still, if you are not satisfied with conventional solutions and wish to track the other person's Instagram activities remotely, try Yeespy!