It can be distressing that your spouse spends too much of his time secretly calling someone, especially when they are supposed to spend that time with you!
This act points to infidelity.
Also, you may want to ensure your child isn't approached by a predator via calls.
So, how to gain proof of cheating or to keep the child safe?
Well, simply perform a phone call hack using the solutions mentioned here!
Read on.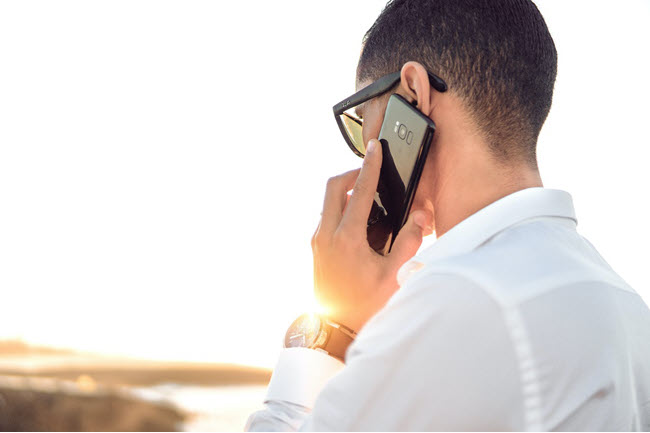 Part 1: Types of Phone Call Hacks and Attacks
Phone hacking attacks come in many forms, including hacking software, phishing attacks, Bluetooth hacking, and SIM card swapping.
Hacking software can be installed on your phone by hackers who physically access it or trick you into installing it via a phony app, website, or phishing attack. It can create issues like keylogging and Trojan malware that extract personal data and slow down your phone's performance.
Phishing attacks are a classic form of attack where hackers impersonate a company or trusted individual to get access to your personal information.
Bluetooth hacking requires more sophistication as it involves dedicated technologies that search for vulnerable mobile devices with an open Bluetooth connection to extract your data.
Finally, SIM card swapping requires hackers to impersonate you to obtain a new SIM card, giving them control over your phone calls, messages, and other data.
Part 2: Is There An App to Perform Phone Call Hack?
If you aim to learn who calls your loved one at odd times, it is wise to perform the phone call hack without them knowing.
Using a dedicated third-party app such as Yeespy is the most efficient solution.
Why?
You generally receive the information on a remote dashboard, no matter where or what device you use. Moreover, the app is compatible with all iOS and Android devices, so rest easy if the target user owns the latest phone or not.
2.1 Key Features of Yeespy Phone Call Hacking App
Yeespy's call tracker offers to
Share the state of the call – outgoing/incoming/missed
The number of the person
Name of the user who called
Call duration
Time of the call
2.2 How to Hack Phone Calls for Free?
Check out the steps below to learn how to do a phone call hack using Yeespy:
Hack Calls on Android
Step 1: Set Up a Yeespy Account
Make your new Yeespy account free by visiting the website, clicking "Sign Up Free" and entering your email address.
Step 2: Install the Yeespy App
Download the app on the target Android phone by following the instructions on your account.
Step 3: Track the Android Phone Call
Open the online control panel. Under the General Features section, tap the Calls button to track the exchanges.
Hack Calls on iPhone
Step 1: Make the Free Yeespy Account
Start by setting up your free account. Only provide your email address!
Step 2: Share the iCloud Account
Enter the target user's iCloud credentials to verify the user's iPhone or iPad.
Step 3: Track the iPhone Calls
Now, open the control panel using any browser. There, tap on the Calls option to view the details.
2.3 What Else Can Yeespy Do?
If call tracking isn't enough for you to get the required information on the target user, then simply use Yeespy's other handy functions:
Location tracking
Browser monitoring
App blocking
Keylogging
Text spying
Social media surveilling – WhatsApp/Snapchat/Instagram/Facebook/Kik
2.4 Why Choose Yeespy as The Best Phone Call Hack App
The following characteristics make Yeespy a must-have to perform phone tracking:
Accurate information in real-time
Fast and efficient
Easy to install and control
Excellent customer support
No root or jailbreak needed
Part 3: How to Know If Your Phone Call Is Hacked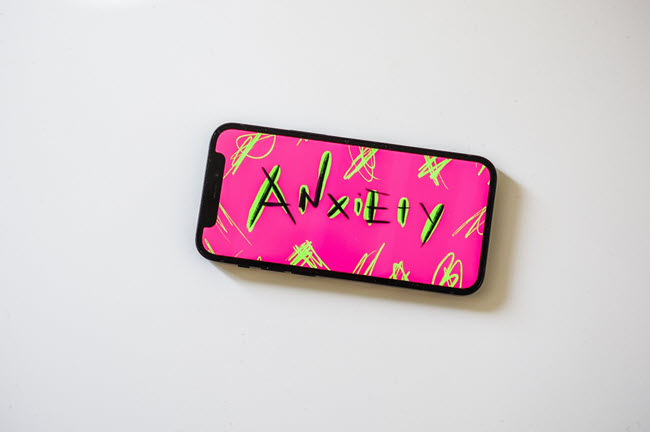 Phone call hacking can be a serious issue, and it's important to know the signs to detect if your phone call is being monitored.
Here are some signs to watch out for:
1: You notice something you don't recognize on your phone
If you notice an unusual call or text message you did not make or receive, it could be a sign that your phone call is being hacked. Hackers could use your phone to make calls or send messages to others without your knowledge.
2: Your phone works slowly
If your phone suddenly starts to run slowly, it could be a sign of malicious software on your device. This could be due to a phone call hack, as the spyware installed on your phone can slow down its performance.
3: Mysterious data usage spikes
If you notice a sudden spike in your phone's data usage, it could be a sign that your phone call is being hacked. Hackers can use your phone to make data-heavy calls or send large files without your knowledge, increasing data usage.
4: Strange behavior
If your phone behaves strangely, such as turning off or restarting independently, it could be a sign of a hack. Sometimes, you might notice the phone making calls or sending messages on its own. This is textbook hacking!
5: Pop-ups
If you see pop-ups on your phone that you don't recognize or didn't install, it could be a sign of malware. Hackers can install malware on your phone to display pop-ups or redirect you to malicious websites.
Now, you can quickly notice such signs and act appropriately.
Part 4: 10 Tips to Prevent Your Phone from Being Hacked
Want to safely keep yourself and your loved ones from phone call hacking? There are plenty of ways you can avoid any disaster of such kind.
Follow these 10 tips to protect everyone's vital/personal information:
Enable device tracking and password/PIN protection for your phone to prevent its theft or unauthorized access.
Update your phone and apps regularly to patch up vulnerabilities that hackers exploit to install malware or other threats.
Install comprehensive security software on your phone to protect it from attacks and enjoy several additional security features.
Stay safe when using public Wi-Fi by using a virtual private network (VPN) that keeps your activities and personal information private.
Use a password manager to create strong and impenetrable passwords for all your accounts and safely store them in one place.
Encrypt your phone to protect your calls, messages, and sensitive information.
Use only official app stores like Google Play and Apple's App Store to download and install apps on your phone. Avoid third-party app stores that host malicious apps that can harm your phone and steal your information.
Lock your SIM card to prevent it from being used on any other network than yours.
Turn off Wi-Fi and Bluetooth when not in use to reduce cyber-attack risks and protect your privacy.
Also, Avoid public charging stations and invest in a portable power pack that you can charge up ahead of time or run on AA batteries.
Conclusion
In these modern times, people store their personal and financial information online. So, it is only logical that a cybercriminal may attempt to steal such details using techniques like a phone call hack.
Now, you know how to protect your phone and data from such attempts!
Also, if you wish to keep tabs on your child or partner to ensure they are not approached by any hacker, then monitor their activities using Yeespy, without them knowing.