People still resort to text messaging for communication. Why is it the case?
Well, it is fast for one, plus the mode is secure.
So, if your spouse cheats on you, they'd probably interact with the other person via Sprint text. Similarly, you can learn numerous things about your child's school and personal life by monitoring their Sprint chats.
So, how to perform the Sprint text message history hack?
Check out this guide for the top solutions.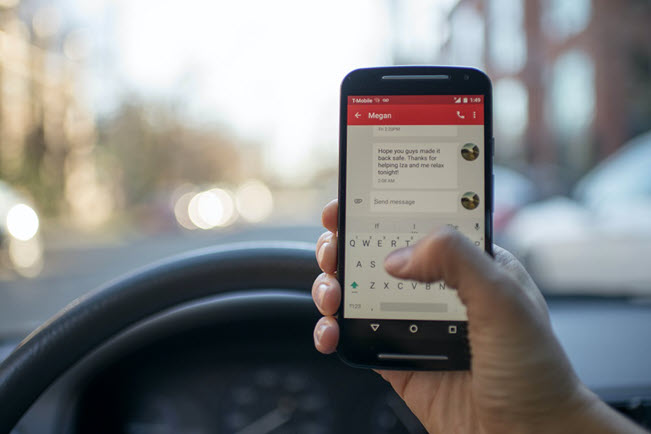 Part 1: Can You Hack Text Message History from Sprint?
Sprint is a telecommunications company that provides wireless services, including mobile phones and the internet. It was a separate company until it merged with T-Mobile US in 2020.
Similar to other cell phone carriers, it is possible to access a specific Sprint number's text logs.
So, what are those methods?
Continue reading, as we will explore 4 different techniques in the next section!
Part 2: 4 Ways on Sprint Text Message History Hack
In this section, you will be introduced to the top ways to access Sprint text message logs and learn how those solutions differ.
2.1 Check Sprint Text Message History Using a Hacking tool
Want to view someone else's Sprint text log anonymously?
Just give Yeespy a shot!
Every text exchanged by the target user on their iOS or Android cell phone will be accessible on Yeespy's remote dashboard. Moreover, the secret mode prevents the phone owner from discovering that you've accessed their chats. It is that simple!
Key Features of Hacking Sprint Text Messages History
With Yeespy's text viewer feature, you can access various information related to your messages.
This includes:
The contact details of the individual you are communicating with
The specific time that the message was sent or received
Any media files that were shared during the chat
How to Hack Sprint Text Messages history via Yeespy?
You can quickly access another user's Sprint text logs using Yeespy after applying the following steps for Android and iOS.
Sprint Text Messages History Hacking on Android With Yeespy
Step 1: Make a New Yeespy Account
Start by sharing your valid email ID and setting up a password to create a new account.
Step 2: Set Up the Yeespy App
Just apply the newly created Yeespy account instructions to install the Yeespy app on the target Android device.
Step 3: Read the Sprint Text Messages
Access the web-based control panel, go to the General Features section, and click the Text Messages option. You can now view the information in real time!
Sprint Text Messages History Hacking on iOS With Yeespy
Step 1: Sign Up for Free
Enter a valid email address to set up your Yeespy account for free.
Step 2: Enter iCloud Details
To verify the target iDevice, share the user's iCloud account details.
Step 3: Read the Sprint Text Messages
Now, open the online control panel, and click Text Messages under General Features to view the chat history.
What Else Can Yeespy Do?
Yeespy is a versatile app that offers a wide range of features for monitoring your boyfriend's phone activity.
One of the key benefits is that it does not require you to root or jailbreak their device to access their social media chat history.
Additionally, Yeespy allows you to track their location in real-time, view call records with associated contact information, check their browsing history and saved bookmarks, and even access their phone gallery to view photos and videos.
Why Choose Yeespy as The Best One?
If you are a parent with no technical expertise to manage a parental control app, then Yeespy is for you.
How?
Its interactive interface lets you quickly view the required information on the child's phone activities. Moreover, it is compatible with most Android and iDevices without any need to root or jailbreak them.
If you encounter any hiccup while managing the service, our customer help center is accessible 24/7.
2.2 View Sprint Text Logs on Sprint Online Website
To access call log information for a Sprint account, you can start by visiting the official Sprint website. Here, you can retrieve basic data about a user's network, with each text's specific date and time.
If you want to obtain text logs from your Sprint account, you can follow these steps:
Log into your Sprint account and navigate to the dashboard.
Find and select the option for "Call & Text Log".
The data for the past 90 days will be displayed
You can download this information in the form of a PDF document.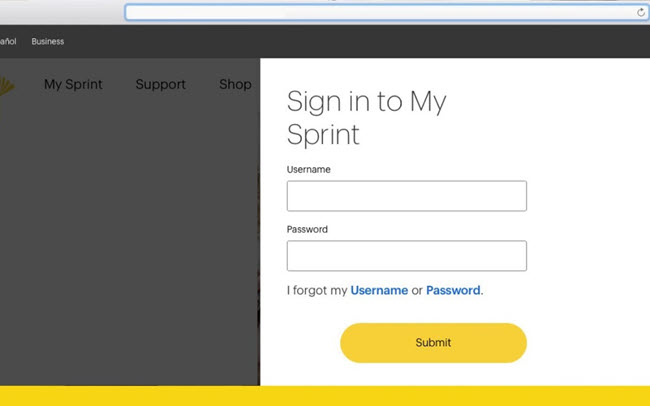 Pros:
It is Free
The data is accessible via a report
Cons:
The log information is limited to the past 90 days
You need a Sprint account to access the text log information and perform this action.
2.3 Ask Sprint Support Team for Help to Hack Sprint
Sprint's customer care team can be a helpful resource for those seeking phone records such as text and call logs. However, certain conditions must be met to receive this information.
To access phone records through Sprint's customer care, you can follow these steps:
Verify that your account has enabled the "Sprint Mobile Services" subscription.
Contact Sprint's customer care team and request the text records you need.
The customer care team will provide the requested information if your account meets the necessary conditions.
Please note that the customer care team can only provide phone records if the "Sprint Mobile Services" subscription is enabled on the account.
Keep in mind that you need to have a valid reason to access the phone records, and you also have to comply with the laws of your country and Sprint's terms of service.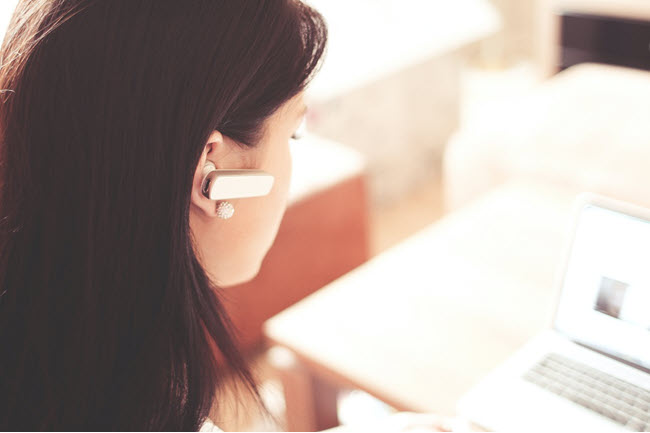 Pros:
The customer care team can provide detailed information about phone records, such as text and call logs.
Cons:
The "Sprint Mobile Services" subscription must be enabled on the account to access the phone records.
Information provided by customer care may not be as easily accessible.
2.4 View Sprint Unbilled Call Log on Phones
You can access the required data by obtaining the Sprint unbilled call log on the user's official account.
Check out the steps below:
Access the "My Sprint" section from the "My Usage" account.
Tap the specific device, and click the "Show Details" option.
Finally, tap the "View Call Log" button for the relevant information.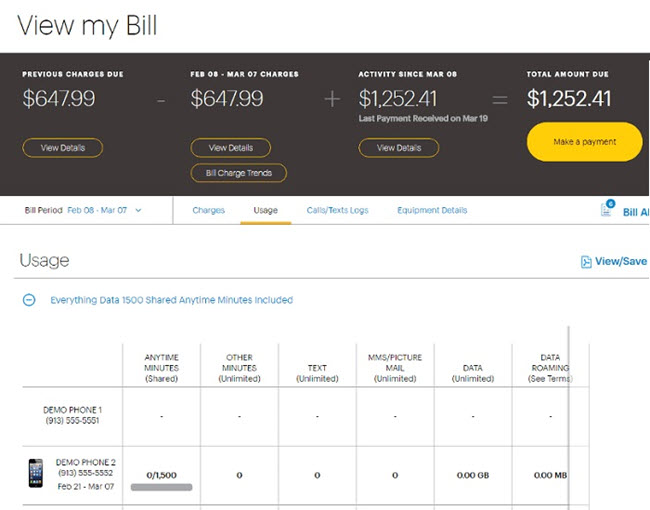 Pros:
Cons:
Only the unbilled information will be accessible to you
This solution isn't dependable
Part 3: FAQs on Sprint Text Message History Hacking
Follow this section for handy tips on the Sprint text log topic:
3.1. Can You Get Copies of Text Messages History from Sprint?
Yes, you can get copies of text message history from Sprint by using the website or contacting customer care.
3.2. How to Retrieve Text Messages from Sprint?
You can retrieve text messages from Sprint by using Yeespy, logging into your account on the website and accessing the call and text log, or contacting customer care.
3.3 How to Check Text Messages from Another Phone Sprint?
Simply access your Yeespy account, and open the control panel to view or read texts on another phone.
Conclusion
In conclusion, text messaging remains a popular mode of communication because it is fast and secure. However, if you suspect your spouse or child of engaging in inappropriate activity, monitoring their text messages can provide valuable information.
This guide explores four different ways to perform the Sprint text message history hack, including using an app like Yeespy.
Overall, Yeespy is the best solution for hacking Sprint text message history, as it offers a wide range of features and is easy to use.