No relationship stands any chance of surviving without trust. However, it is natural for humans to have moments of weakness and some doubts.
A person who suffers from trust issues may experience a range of negative emotions, such as pain, anger, and jealousy.
These emotions can chip away at the relationship and must be nipped in the bud. This article will walk you through a list of apps for couples with trust issues that can help you rebuild your relationship with your significant other.
Part 1: Top 5 Apps for Couples with Trust Issues
Trust and trust issues are two sides of the same coin. You might find your partner doubting your intentions, or you might be the one experiencing these doubts. In either case, trust issues are like poison for a healthy relationship.
This is where apps for couples with trust issues come in and help you stamp out your doubts and fears.
1.1 Use An All-in-One Phone Spy App (100% Workable)
The easiest way to put your trust issues to ease is by using an "All-in-One" phone spy app such as Yeespy.
Key Features of Yeespy Phone Spy App
Yeespy is one of the best apps to help people overcome their trust issues by enabling them to observe their partner's location, SMS and call history, and social media activity.
You can also view the WiFi networks your partner connects to and their media files and contact records.
How to Check Your Couple's Phone?
So, how can you keep tabs on your significant other's smartphone? Well, apply the following installation steps to enable Yeespy on the devices to perform phone monitoring quickly:
Check the Partner's iPhone
Step 1: Create an Account
Create your new account without any cost on Yeespy by providing a valid email address.
Step 2: Enter iCloud Login Details
Now, just enter your spouse or partner's iCloud account info, such as Apple ID and password to verify their device.
Step 3: Track the iOS Device
Finally, go to the control panel. There, click any feature to view the required details.
Check the Partner's Android Phone
Step 1: Make an Account
You can start by setting up an account for free on Yeespy. Just enter your email address.
Step 2: Set Up the App
Next, you only need to follow the guidelines on your Yeespy account to set up the app on your spouse/partner's target device.
Step 3: Track the Android Phone
Go to the online dashboard. There, view their location, chat history, and more.
What Else Can Yeespy Do?
Yeespy provides many features that can help you track a phone's location and activity such as GPS tracker, SMS and call tracker, Keylogger, email tracker, sim tracker, and many more!
Why Choose Yeespy as The Best Phone Spy App?
There are several reasons why Yeespy is the best phone spy app out there. Not only is it easy to set up and use, but it is also completely untraceable. It also provides real-time data without any lag.
1.2 Spyzzz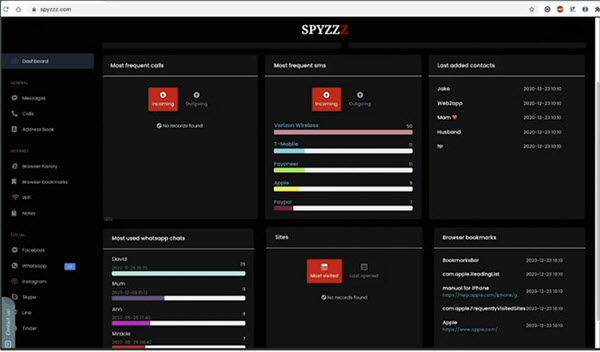 Spyzzz is yet another excellent app for couples with trust issues since it can help you track your partner's location and access their SMS and call history.
Pros:
Simple interface and instructions.
Customer support is available 24/7.
Cons:
Does not provide geofencing.
1.3 Hoverwatch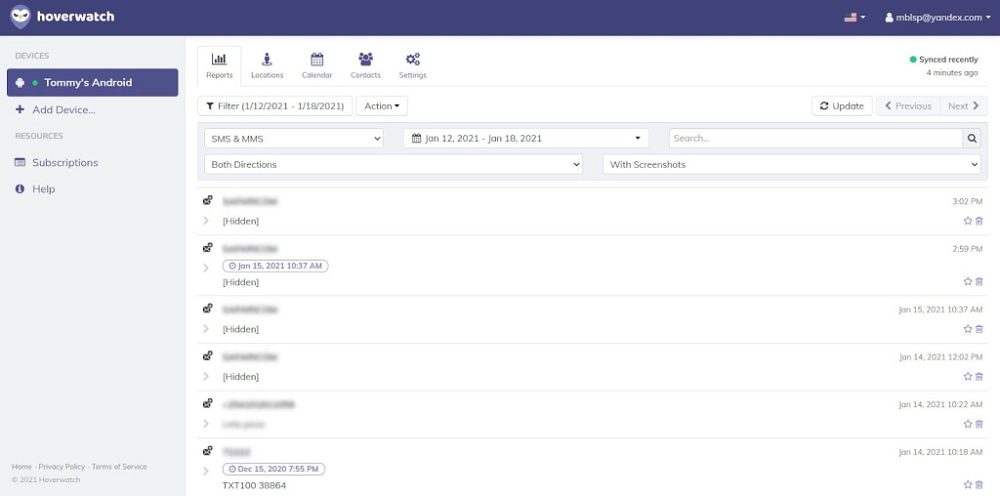 Hoverwatch earned its spot on the list of apps for couples with trust issues since it allows you to monitor your partner's Messenger app, text messages, calls, and their location.
Pros:
Works fast and without any lag.
Provides scheduled screenshots.
Cons:
Not available on iPhone.
The dashboard is difficult to understand.
1.4 SpyBubble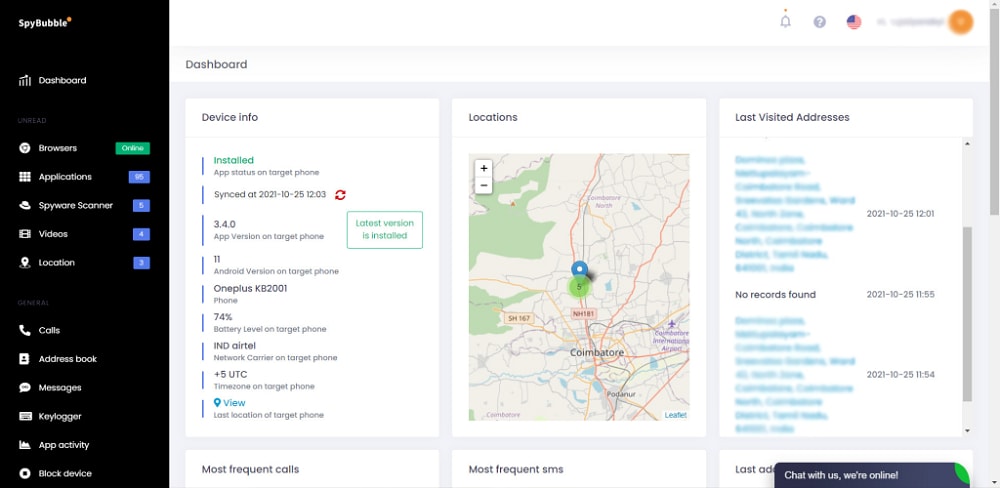 No list would be complete without SpyBubble, which allows you to view your partner's location, app usage, and other activities.
Pros:
Clean and user-friendly interface.
No root/jailbreak is required.
Cons:
Does not provide geofencing.
Some features are available only for iPhones.
1.5 CocoSpy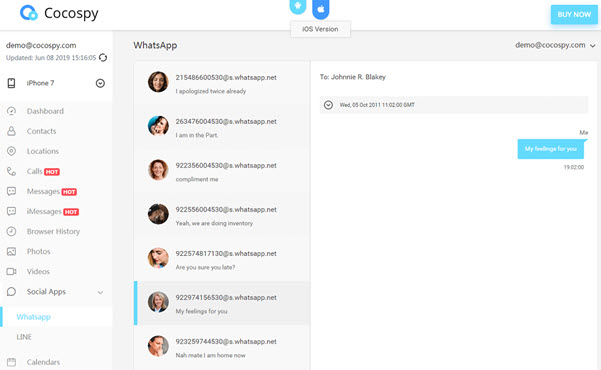 CocoSpy is one of the best apps for couples with trust issues which provides you with the location and browser history of your partner's phone as well as the social media activity log.
Pros:
Extremely user-friendly.
Customer support is available 24/7.
Cons:
Only one device is allowed per plan.
iOS has fewer features than Android.
Part 2: Top 5 Apps to Help Build Trust in A Relationship
Several apps and online tools claim to help romantic partners build trust and improve communication. For your convenience, we have listed the best apps for couples to build trust and mend their relationship.
2.1 Couple Tracker

Couple Tracker might be one of the best apps out there to help rebuild trust with your partner. It allows both individuals to share their location, cementing the belief and leaving no room for doubt.
The app also enables you to swap information about calls, messages, and details of other activities on your phone. This form of openness is the perfect trust-building for couples.
2.2 PathShare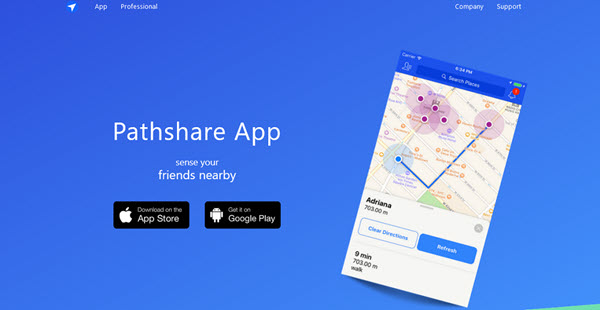 PathShare is another app enabling you and your partner to exchange information about your locations. Not only does this help couples trust each other more, but it can also allow you to ensure your partner's safety and security.
2.3 LoveByte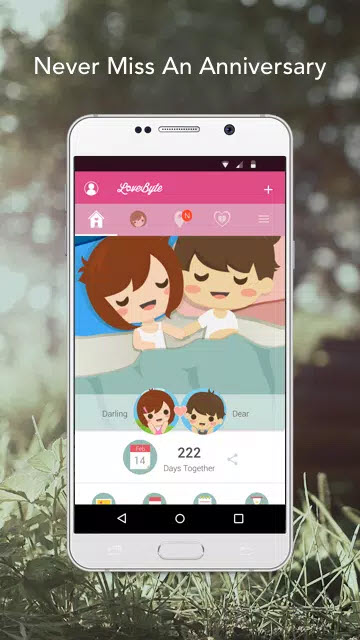 LoveByte is an app designed to help couples build stronger relationships by improving communication and intimacy. The app allows couples to share personal information and memories, such as photos, videos, and text messages, in a private and secure space.
It also includes a journaling feature where couples can document their experiences and moments together and a "love meter" that allows partners to track their relationships and record their feelings.
2.4 Between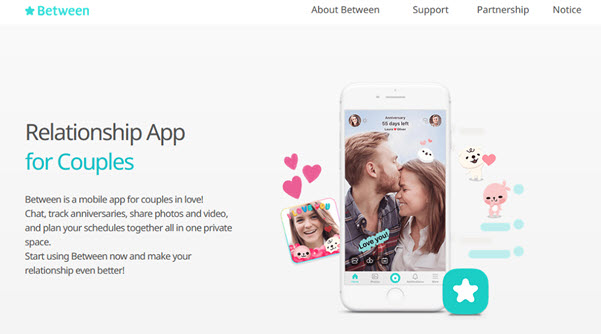 Between is a must-have app for couples since it helps you and your partner share photos, notes, and videos. This app is like an intimate playground for couples trying to rekindle their love and trust for one another.
The app allows you to share content exclusively with your partner, which can help you trust each other and feel more valued. You can also share calendar events and set up reminders for important events such as birthdays and anniversaries.
2.5 Couple Game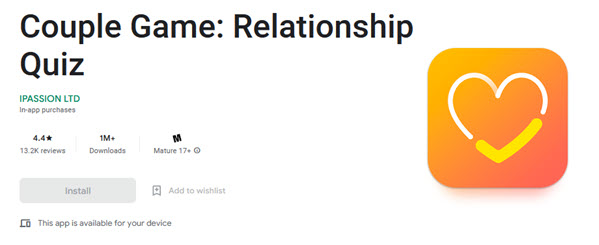 A fun and interesting app, Couple Game is one of the best apps for couples. It has helped several relationships in finding that long-forgotten spark.
Moreover, the app provides you and your partner with several quizzes to help you determine how well you and your partner know each other.
These quizzes can help you learn more about your partner and their likes and dislikes. It can be difficult for us to communicate our inclinations. Still, the Couple Game app has made the communication process completely seamless.
Part 3: FAQs on Trust Issues
We have highlighted some tips on dealing with trust issues here:
3.1 How do you fix trust issues in a relationship?
Fixing trust issues is a long process that requires identifying the root cause of the problem, communicating openly with your partner, taking responsibility for your actions, giving your partner space, and, if necessary, seeking professional help.
3.2 Is there an app to build trust?
There are several apps for couples that can help you and your partner rebuild trust and rekindle your relationship. We have listed some of these apps above. Couple Game, for example, comes highly recommended by users who are now very cheerfully in love.
3.3 What do you do when both partners have trust issues?
When both partners have trust issues, it can seem extremely troublesome and tortuous. It might become difficult for both partners to communicate their doubts and fears, resulting in the relationship falling apart due to internalized resentments.
In some cases, it might be easier when both partners have trust issues because they can understand what their loved one is experiencing.
3.4 How do you build trust between couples?
Building trust between couples can be a challenge that both individuals must patiently overcome by putting in time and effort. The process can be fairly simple and requires an honest and open conversation with yourself and your partner. If need be, you can consult with a professional as well or take the help of one of the apps listed above.
3.5 Are trust issues a red flag?
Trust issues can be a red flag in a relationship, as they can indicate deeper problems and potentially lead to a relationship breakdown if left unaddressed. However, it is important to remember that trust issues can happen to anyone and can be resolved with time and effort.
3.6 Is trust issues a mental illness?
Trust issues are not classified as mental illnesses, but they can be related to certain mental health conditions such as anxiety, depression, or post-traumatic stress disorder (PTSD). Trust issues can also be a symptom of a larger problem, such as past traumas, previous negative relationship experiences, or a lack of trust in general.
Conclusion
In today's digital age, it is more likely than ever for us to experience trust issues and doubt our partner's motives.
However, this need not be the case, and we should not let baseless doubts ruin a good and healthy relationship.
Hopefully, this article has helped you figure out a few ways to put your mind to ease by providing you with a list of apps for couples with trust issues and another for romantic partners that can help build trust and rekindle the spark of the relationship.