The discovery of infidelity can be a devastating blow.
But, often, some signs hint at a partner's unfaithfulness. One such indication can be the presence of secret dating apps on their phone.
These apps are designed to be discreet, making them difficult to detect.
This guide aims to assist individuals in uncovering any covert dating apps their significant other may be used for deceitful purposes.
We'll be discussing the 10 most common platforms here!
Part 1: Is There a Secret Dating App?
Yes, there are secret dating apps that are designed to be hidden or disguised on a person's phone, making them difficult to detect.
Moreover, these apps can be used by individuals who wish to keep their dating activities secret from their partner or anyone else.
So, it is important to be aware of these apps and to take steps to investigate if you suspect that your partner may be using one.
However, please keep in mind that the presence of such an app may not necessarily imply infidelity, these apps may be used for many reasons, and it's always a good idea to have a clear conversation about the matter.
In the next section, you'll learn why people use such apps!
Part 2: Reasons Why People Use Secret Dating Apps
Have you ever wondered why a person uses secret hookup apps?
It could be due to the following factors:
Privacy

Some people may wish to keep their dating activities private and away from the prying eyes of friends, family, or a current partner.

Safety

Some individuals may feel that using a secret dating app allows them to be more selective about who they interact with and feel safer as a result.

Cheating

A secret dating app can enable individuals to cheat on their partners without getting caught.

Exploration

Some individuals may be curious about dating or exploring different relationships but may not want to make it publicly known.

Discreetness

Some people may prefer an app that doesn't require a public profile that anyone can search for or has less possibility of showing up on their social media feed.

Censorship

Some individuals may want to use secret dating sites that aren't censored or restricted by the laws of their country or region.

It's important to note that people's motives for using secret dating apps can be complex, and not all reasons may be negative.
Part 3: Top 10 Secret Dating Apps for Android and iPhone
Now you understand why such platforms are installed, but what are the best secret dating apps?
Check out the list below:
1. Pure
Pure is a secret dating app that focuses on connecting users for casual and discreet encounters. The app has a quick and simple registration process. It offers a unique feature which "self-destructs" profiles after one hour.
This feature ensures the user's privacy and safety and will disappear from the application, leaving no trace.
Users can chat, share pictures and locations and arrange to meet with their matches at that hour.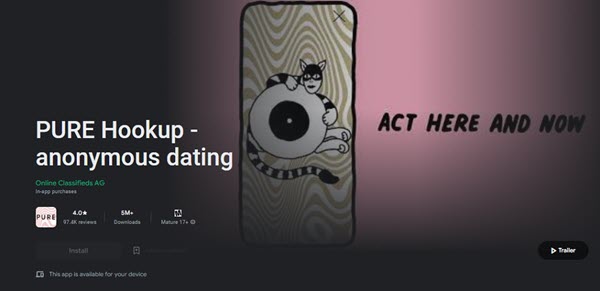 2. Tinder
Tinder is a popular dating app allowing users to connect with others in their area or worldwide. The app is easy to use and can be linked to your Google or Facebook account for quick set-up.
Though, it's important to note that the app has many features that may not be appropriate for young adults.

3. Coffee Meets Bagel
This app values quality over quantity, and the app features unique ideas. One approach allows men to receive matches and have 24 hours to like or reject them.
The app uses Facebook profile information to provide users with a curated selection of matches.

4. OkCupid
OkCupid is a popular dating app that offers a great user experience with detailed profiles and a user-friendly UI. It is free to use, making it accessible to a wider range of users.
Still, one downside to using OkCupid is that finding matches can be slow, and messages aren't visible until mutual interest is established.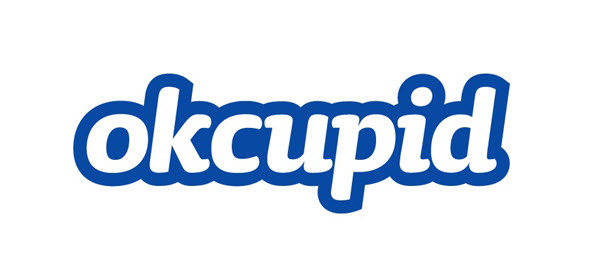 5. Pickable
This secret dating app enables women to choose potential matches anonymously. The app doesn't require women to upload pictures, ages, names, or descriptions, ensuring their identity remains concealed. So, it is pretty safe!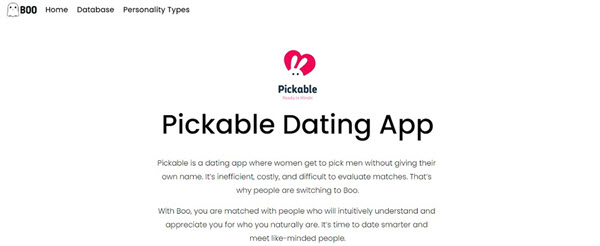 6. Hinge
With its unique interface, Hinge sets itself apart from other dating apps and focuses on personality traits rather than just photos. The app aims to provide a more personal dating experience and helps users find the most compatible match.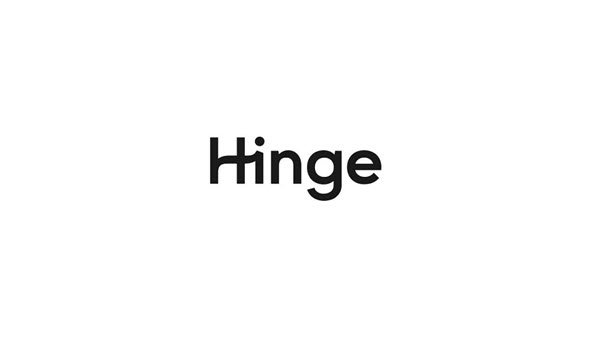 7. Happn
Happn is a location-based app that allows users to connect with people they've crossed paths with in real life. The app is great for making introductions with someone you've been admiring from afar.

8. Wingman
Wingman is a dating app that asks a friend to help find a perfect match for you. The app allows your friend to search for potential partners, and then you can swipe to show interest.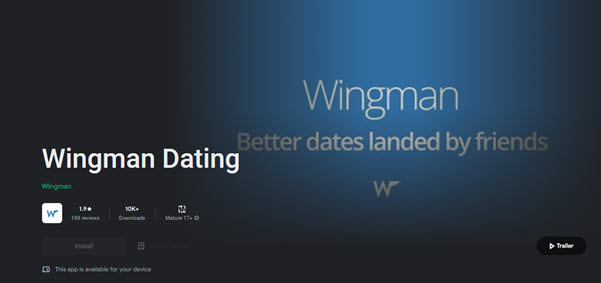 9. Bumble
It is another dating app designed to empower women to make their own choices regarding online dating. The app has three modes: Bumble BFF, Bumble Date, and Bumble Bizz, and it focuses on creating real connections, whether they be professional or personal.

10. Badoo
Badoo is a dating app that can be easily downloaded on Android devices and helps users connect with people in their area or while traveling. The app lets you create a detailed profile, including your name, pictures, and interests.

Part 4: How to Find out If Your Partner is Using The Secret Dating App?
With a third-party phone tracking app called Yeespy, you can detect the presence of secret dating apps on the phone and perform the search anonymously. It is all in one!
The service can easily monitor all Android and iOS-based devices. Plus, you can track the activities anywhere using the online dashboard, accessible on a standard web browser.
4.1 Key Features of Yeespy Dating App Checker
This dating app checker lets you:
View the chat history
The timestamps
User contact info
Media files exchanged during the chating
4.2 How to Check Whether Your Partner Uses A Secret Dating App or Not?
Check out the below-mentioned guide to quickly learn how to enable Yeespy to detect any secret dating app installed on the target phone:
Check iPhone Dating Apps
Step 1: Make a Yeespy account
Set up a new account on Yeespy using a valid email address.
Step 2: Enter the iCloud Credentials
Next, enter the other user's(your child/partner/spouse) iCloud account details.
Step 3: Check the Secret Dating Apps
Open the online dashboard, and select the Social Networks option. There, you can check dating apps and activities.
Check Android Dating Apps
Step 1: Make Your Yeespy Account
Start by setting up a new Yeespy account. Use a valid email address.
Step 2: Install the App
Next, apply the onscreen instructions to set up the Android app on the device.
Step 3: View the Secret Dating App Activities
Open the control panel, click on Social Networks, and select any dating app from the list to view the details.
4.3 What Else Can Yeespy Do?
With Yeespy, finding your cheating partner's location on the spot is easy. Similarly, you can check their browsing history and even what they do on other social media apps, like Snapchat, Instagram, and more.
4.4 Why Choose Yeespy as The Best Dating App Checker?
What makes Yeespy stand out among its competing phone tracking apps?
Well, the list is as follows:
It is easy to install and manage
It doesn't ask you to root or jailbreak the target phone
It offers an excellent customer support service
It is compatible with most iOS and Android devices
It provides a Demo mode to test the features for free before signing up
Part 5: FAQs on Secret Dating App
Are you curious about secret dating apps and how they work? You're not alone!
In this FAQ section, we'll explore some of the most frequently asked questions about secret dating apps and provide detailed answers to help you understand everything.
5.1 What is the most discreet dating app?
It's difficult to say which dating app is the most discreet, as the definition of "discreet" can vary from person to person.
Some apps, like Pure, are designed for casual and discreet encounters. In contrast, others, like OkCupid, have features like incognito mode that can provide anonymity.
5.2 Can you browse dating apps anonymously?
Some dating apps, like OkCupid, allow you to browse anonymously by setting up an account without attaching your profile to a social media account.
Other apps like Pure offer self-destruct profiles after a specific time.
However, it's important to note that browsing anonymously on any dating app may be challenging as you must provide at least minimal information for a profile.
5.3 How do you find hidden dating accounts?
Finding hidden dating accounts can be challenging. It's a good idea to start by checking the browsing history and app downloads on the device.
A much simpler approach is opting for a phone tracking app like Yeespy to detect such apps anonymously.
Conclusion
We have discussed the existence of secret dating apps and their potential use for deceitful purposes. In addition, we've shared the most common reasons people use these apps: privacy, safety, exploration, and censorship.
This article also investigates how a tracking app like Yeespy can share information on these apps and allow you to act appropriately if any signs of cheating are shown.