Social media apps like Snapchat have replaced conventional means of communication.
Everything is done via these platforms, from performing business transactions to holding intimate talks among partners.
However, if you are a parent concerned about online bullying or a spouse wondering whether your significant other is cheating on you through Snapchat, it is essential to gather proof.
So, how to hack someone's Snapchat?
For the answer, read this article!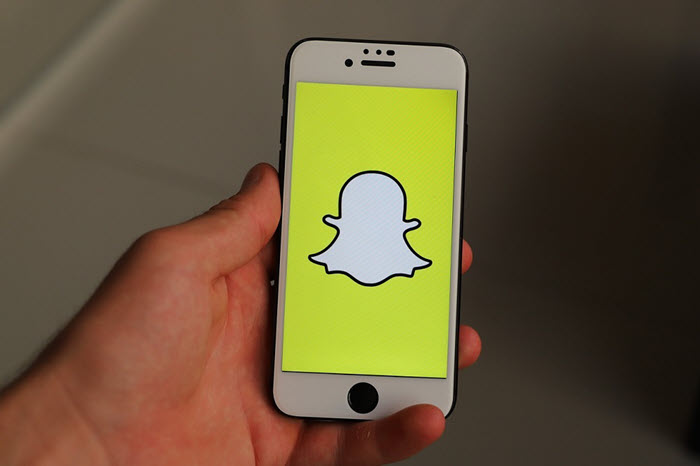 Q: Can You Hack Someone's Snapchat?
Yes! It is possible to hack into someone's Snapchat or social media account.
There are various methods that can be used to hack into someone's account, such as phishing attacks, social engineering, or using dedicated software or tools. We'll explore the techniques in the latter part of this article.
Still, it is essential to know that it is not ethical or legal to hack into Snapchat without the other user's permission.
Hacking someone's account violates their privacy and can have serious legal consequences.
Part 1: 4 Ways How to Hack Someone's Snapchat (with A Higher Success Rate)
If you are short on time and wish to know which method is best to log into someone's snap, then review the following comparison table:
| Methods | Success Rate | Difficulty | Cost |
| --- | --- | --- | --- |
| Yeespy | 100% | Easy | Cost-Effective |
| Hacker | 70% | Slightly Difficult | Costly |
| Online Snapchat Hacking | 60% | Slightly Difficult | Cost-Effective |
| Phishing | 50% | Complex | Costly |
1.1 Use A Snapchat Hacking Tool
Hacking is only sufficient if it is cost-effective and done privately without the other party noticing the act.
So, how to hack Snapchat fast?
The answer is Yeespy.
This app lets you directly access all chat history and media files shared between users through an online dashboard. Moreover, you can easily track the device, whether iOS or Android!
Not only is it simple to use, but the installation process also takes mere minutes.
Key Features of Yeespy Snapchat Hacking Tool
Yeespy lets you use the following feature to efficiently perform Snapchat hacking:
View Sent and Received Snaps
Check the Timestamps related to the Chats
Access to Pictures and Videos Exchanged via Chat
Review the Contact List on Snapchat
How to Hack a Snapchat?
Here's the answer to "How to hack someone's Snap?"
How to Hack into Someone's Snapchat for an Android Phone?
Step 1: Create a new Yeespy account
Simply enter an email address to sign up for free with Yeespy.
Step 2: Install the app
Follow the on-screen instructions to install the Android app on the target device.
Step 3: View Snapchat activity in secret
Access the control panel and navigate to the social apps section. From there, click on Snapchat to see everything happening on the account.
How to Hack Someone's Snapchat for an iPhone?
Step 1: Create a Yeespy Account for Free
Simply enter your valid email ID to create a new Yeespy account.
Step 2: Enter iCloud Credentials
To access Snapchat chats, you must provide the user's iCloud account details.
Step 3: View Snaps Remotely
Once you have access to the dashboard, navigate to the Social App section. From there, tap Snapchat, and you can easily view the target device's DMs, snaps, etc., on Snapchat.
What Else Can Yeespy Do?
Yeespy offers a range of features to help you maintain parental control over your child's phone activity.
With Yeespy, you can view your child's phone's exact location, coordinates, and address, as well as a live location map with date and time stamps.
Moreover, you can monitor the target device's browser and call history, view contact details, and track social media and email activity.
Overall, Yeespy provides a comprehensive solution for staying informed about your child's phone usage and ensuring their safety online.
1.2 Contact Local Hackers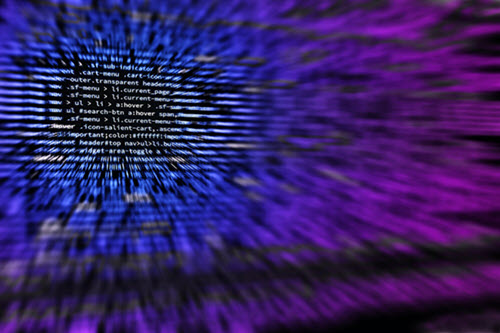 Hackers may target your Snapchat account for various reasons, such as to learn more about you or to be hired to access an account.
However, it is essential to note that simply having access to your Snapchat account does not give hackers access to your device.
That being said, hackers can still potentially take control of your device by using spyware apps. Therefore, it is crucial to exercise caution when downloading any third-party apps from the internet.
Always research the app and its developer before downloading. Only download from trusted sources to protect your device from potential malware or spyware.
1.3 Use Online Snapchat Hacking Services
To access other users' social activities, you can access other Snapchat hacking apps. These apps are readily available across the internet.
However, most of these platforms are riddled with intrusive ads and do not offer satisfactory results. Moreover, they could be costly and ask you to root or jailbreak the target device for complete Snapchat hacking.
1.4 Phishing to Get into Someone's Snapchat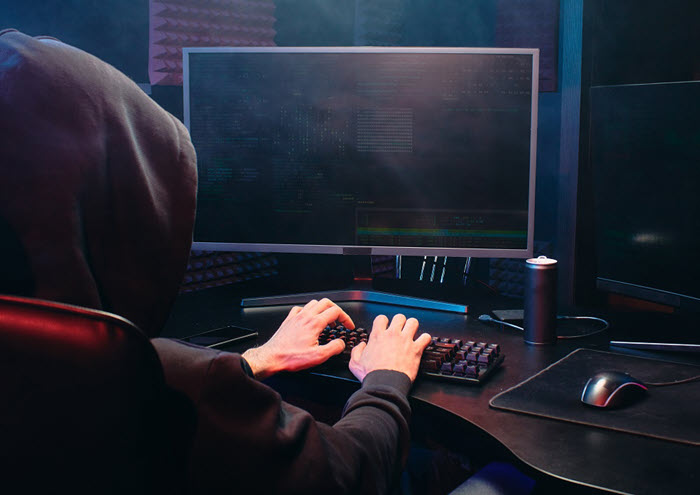 In a phishing attack, hackers use fake websites known as "phishing pages" to trick people into giving away their passwords.
These phishing pages often look identical to the official Snapchat site, so it can be difficult to tell the difference.
Once you initiate phishing, the target user can fall for a phishing attack and enter their Snapchat login details on a fake website, this way, you will have access to the account.
However, this is a rather complicated procedure and is only recommended to users with significant technical backgrounds.
Part 2: 2 Ways How to Hack Someone's Snapchat (with A Lower Success Rate)
There are two alternative ways to access the target person's Snapchat account. But first, check out this comparison table to understand the complexity and cost of the techniques:
| Methods | Success Rate | Difficulty | Cost |
| --- | --- | --- | --- |
| Hack Snapchat Via SMS | 40% | Easy | Free |
| Hack Snapchat Via Email | 30% | Easy | Free |
2.1 Hack Snapchat through SMS
You can try to access the supposed Snapchat account via SMS. Simply head over to the login page on Snapchat. After entering another user's credentials, instead of hitting log in, tap "Forgot Password".
On the next page, select the "Reset via Phone" option, and check the code on the target device. Now, set up the new password and view the details required.
It is worth mentioning the other user would eventually find out their account password was changed.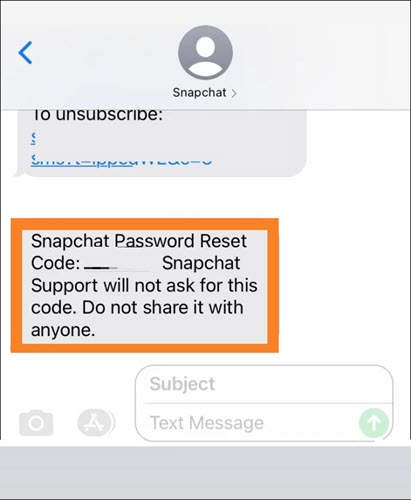 2.2 Hack Snapchat Password via Email
Repeat the technique stated above, and tap the "Reset via Email" option after selecting "Forgot Password".
Access the user's email account, and set a new password!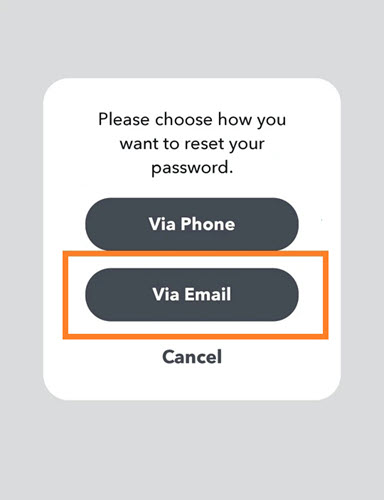 Part 3: Situations That You May Need to Hack Someone's Snapchat
Though hacking someone's Snapchat is considered unethical, there may come a situation where it could become necessary to perform this action.
These are the circumstances that could prompt Snapchat hacking:
Learn whether your child is being cyberbullied via Snapchat
Verify if your spouse is cheating on you through Snapchat
To determine if the employee uses the company phone for personal activities on Snapchat instead of working.
Part 4: How to Keep Your Snapchat Safe?
Apply the following preventive measures to keep your Snapchat account secure:
Use an impenetrable password
Do not download apps from unreliable sources
Keep the phone and apps up-to-date
Avoid connecting your device to a public network in a mall or library
Always be cautious when online
Part 5: FAQs about Snapchat
Follow this section for more Snapchat hack tips:
5.1 Is it illegal to hack someone's Snapchat?
Yes!
Hacking someone's Snapchat is a desecration of their privacy and can have serious legal consequences.
So, it is inappropriate or unethical to engage in such behavior without the person's permission. However, for a parent or a guardian, it is legal to watch over their kid's digital activities.
5.2 Why is it difficult to log in to someone's Snapchat?
Determining someone's password yourself is quite a challenging endeavor. It is always a possibility that users frequently change their social media passwords.
5.3 How to get into someone's Snapchat without a password?
Try using Yeespy and accessing someone's Snap account without a password. This way, they won't notice that something is up!
Conclusion
Now you have a clue how to hack someone's Snapchat!
It is not as easy as you think, especially if you do not have the right tools or knowledge. Thankfully, with this article, you can become an expert at this task.
Some techniques could trigger a response from the target user, enabling them to catch you in the act. So, to prevent this, we suggest opting for Yeespy.