If you're a parent, you want to learn what your child is doing on their phone.
Whether it's their browsing history on the internet, their contacts list, or anything else they might be keeping hidden.
In this blog post, I'll share some tips and tricks on how to see the incognito history of the target user, no matter your child or partner.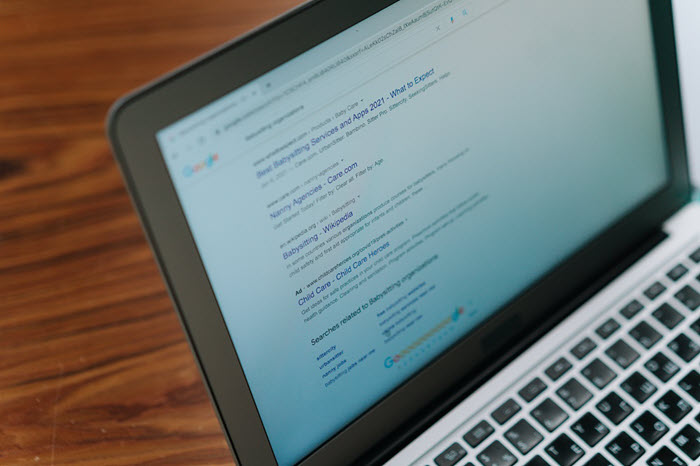 Part 1: Does Incognito Save History?
If you are wondering if incognito can be tracked, I have some bad news for you!
Though using this mode, your browsing history and other data will not be saved on the computer, it's important to note that incognito mode does not provide complete anonymity.
Your internet service provider (ISP) and the websites you visit will still be able to track your activity.
Any downloads or bookmarks you create while in incognito mode will be saved.
Part 2: How to See Incognito History on Android?
In this section, I will share what techniques can be applied that will help you understand how to see incognito history on Android:
2.1 How to View Incognito History on Android without Knowing?
If any data is saved on the Android device or the user decides to bookmark a specific URL under incognito mode, it is easily accessible to you via Yeespy.
This app is completely undetectable and consumes minimal battery to prevent suspicion that a person is being tracked.
Yeespy runs on almost every Android version and takes minutes to install.
Key Features of Yeespy Incognito History Tracker
Here is what you can find via Yeespy in case the user surfs the web under incognito mode:
Review the URLs
Access the Bookmarks
Check the time a specific site was accessed
Block sensitive or inappropriate URLs
How to See Incognito History on Android via Yeespy?
Know how to find incognito history using Yeespy through this step-by-step guide:
Step 1: Create a New Yeespy Account
First, set up a Yeespy account using a valid email address.
Step 2: Install the App
Follow the directives accessible on your account to set up the app on the target Android device.
Step 3: Start Tracking the Incognito History on Android
Access the control panel, tap the Browser History option, and view the details. That's it!
2.2 View Incognito History on Android without App
If one wants to keep their browsing history discreet, the incognito mode in Google Chrome is the best bet.
When they enable incognito mode, the browser won't save the website visits in the browsing and download history.
However, the Google Chrome extension "Off The Record History" can keep track of the visited websites in incognito mode and save the browsing history until you close your browser.
This way, no matter how the target user browses, this extension will provide detailed data on the activity in the browser.
Here is how to check incognito history without an app:
Head to the Web Store from the Chrome browser and download the Off The Record History extension.

From Chrome's Tools section, open the extension settings, and enable the "Allow in Incognito" option.

Now, just tap the extension icon on the browser, and select either the Full History or Recently Closed tab to review the browsing activities under incognito mode.
Shortcomings of this Method
This method only works on a PC or Mac. You can not install an extension on your Android Chrome app.
2.3 Check Android Phone's Internal Storage to Find Incognito History
If you want to monitor your kids' incognito web activity, you can switch off the incognito mode on their phones.
Once this is done, you can access their incognito history stored in the internal storage of the phone.
To do this:
Connect the device to your PC.
Go to chrome://history/. This will show you all the web pages the kids have been accessing in private mode.
Monitoring your kids' incognito web history can help you stay informed of their activities and help you keep them safe online.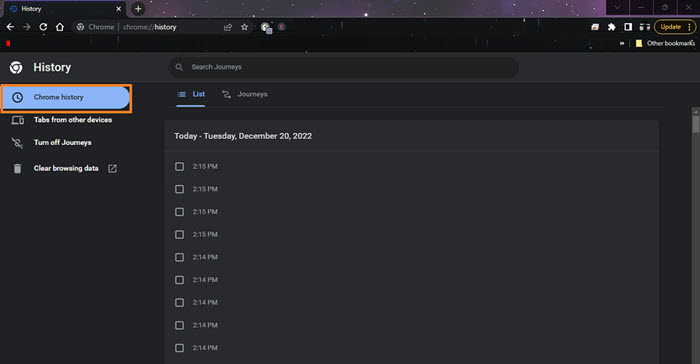 Shortcomings of this Method
It is a rather lengthy and complicated method.
Part 3: How to See Incognito History on iPhone?
Now that you fully understand reviewing someone else's incognito mode browsing history on Android, I'll share how to perform similar techniques on an iPhone.
Read on!
3.1 View Private Browsing History on iPhone via Third-Party App
Yeespy offers you to anonymously check what other users are browsing on the internet, even if they are using an iPhone.
Using this service, there is no need to manually install any app on the iOS device. Just enter the user's iCloud info, and you are good to review what content they browse through a remote control panel(accessible from any device).
Key Features of Yeespy Incognito History Tracker
Following are the features Yeespy has to offer:
Check the browsed URLs
Review the Bookmarks
Learn the date and time the specific site was visited
Block sensitive or unsuitable URLs
How to See Incognito History on iPhone via Yeespy?
Here is how to see incognito history on iPhone with Yeespy:
Step 1: Sign Up
Make a new account on Yeespy with your email address.
Step 2: Verify the iOS Device
Next, provide the user's iCloud account details.
Step 3: Track Incognito Browsing History on iPhone
Access the control panel, and click the "Browsing History" option to see the details.
3.2 See Incognito History from iPhone Settings
You can check the iPhone Settings app to see the incognito mode browsing history.
The steps are as follows:
Simply open the Settings app and select Safari.
Tap the "Advanced" button, and access the Website Data option.
Now, you can view what websites have been visited while in private browsing mode.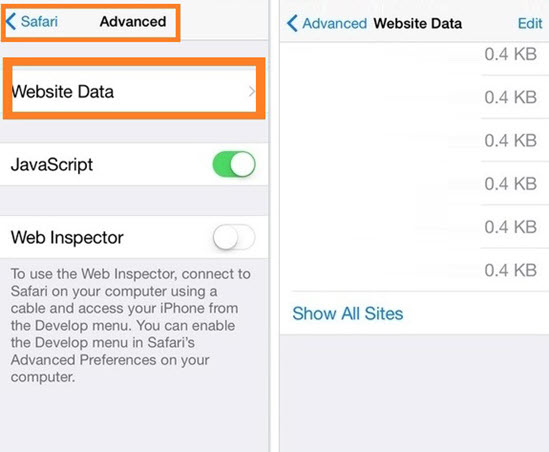 Shortcomings of this Method
You can not distinguish between what content is visited under incognito mode and what isn't.
Information on all browsing history is accessible here. Plus, this method only applies when the target user browses via the Safari browser.
Part 4: How to See Incognito History on Mac?
DNS cache is a fundamental part of the internet. It is a local database that stores DNS lookup information generated from Internet queries.
This storage area of cached data helps speed up the DNS lookup process by providing quick access to records of recently visited websites, even under incognito mode.
You can navigate Mac's Terminal app to enable this solution:
From "Finder," tap the "Utilities" option.
Next, tap "Console" and select the Mac in the sidebar. Afterward, enter this command:

"any:mdnsresponder"

Click Start.

Launch the Terminal app from the "Utilities" window. Enter the following command:

sudo killall -INFO mDNSResponder.

Type the Mac password and head to the "Console" window to review the incognito history.

Part 5: How Do I View Incognito History on Windows?
You can enable a specific browser extension on the PC's default browser; for example, download the Off The Record History extension on Chrome to view the incognito mode browsing activity on Windows.
The process is incredibly simple.
Part 6: FAQs about Incognito History
Follow this section for more tips and tricks:
6.1 What is the incognito mode?
Incognito mode is a private browsing mode built into most modern web browsers. It prevents the browser from saving data about your browsing session, including cookies, temporary files, and browsing history
6.2 Can incognito be tracked?
Yes, it can be tracked. Incognito mode is not a 100% secure or private browsing experience.
Your internet service provider (ISP) and the websites you visit can still track your online activity. Additionally, any bookmarks or browsing history saved on your device will still be visible to someone else through a spy app like Yeespy.
6.3 Can private browsing history be recovered?
No, private browsing history cannot be recovered once it is deleted. Private browsing mode prevents the browser from storing any browsing data, including browsing history, cookies, and temporary files.
6.4 How to delete the incognito history?
By its very nature, the incognito mode doesn't keep any history. As such, incognito history can't be deleted. All information, such as browsing history and cookies, is automatically deleted when the incognito window is closed.
Conclusion
Thank you for reading! I hope this article was helpful in showing you how to see incognito history.
Though there are several ways to access the information, I recommend opting for Yeespy, which is compatible with all devices and enables an anonymous experience.