How can I monitor my child's text messages on iPhone? I know something is up with my son, as he has been quiet and secretive lately. I want to know if everything is fine with him."
If you're like most parents, you care about your children's privacy and want to make sure you know what they're up to or what they hide.
One of the ways you can do this is by monitoring their text messages. In this article, we'll teach you how to do this on your iPhone.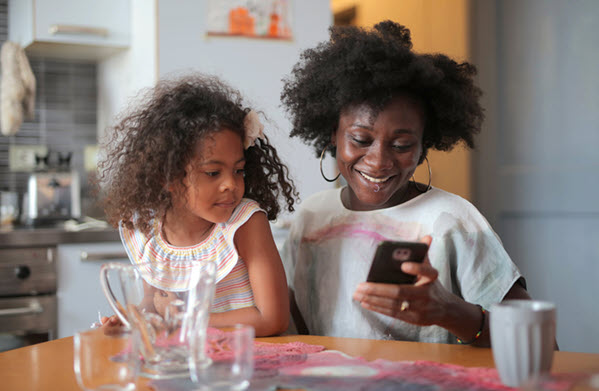 Q: Can I Monitor Texts on My Child's Phone?
Yes, it is possible to do child phone monitoring. Depending on your child's cell phone, there are various methods of monitoring texts. We will discuss those methods in this guide, so continue reading.
However, it is typically not recommended without their knowledge or consent.
So, if you are concerned about your child's online activities or interactions with other people, it is best to have open and honest conversations with them about your concerns.
This generally develops trust!
Way 1: Use The Best Child Phone Monitoring App
Recommended Index: 5/5
Yeespy is the perfect solution for parents who want to keep a close eye on their children's phone activity.
So, if you are a parent or guardian, with its simple interface, you can monitor your child's activity on their phone without them ever knowing.
Moreover, it doesn't even matter what version of Android device or iPhone the kid is using, as this child monitoring app works on all platforms.
1.1 Key Features of Yeespy Child Phone Monitoring App
Check out what Yeespy has to offer:
View text messages with timestamps and contact information
Keep track of events and notes marked by the target user
Access photos and videos stored on the device to ensure your child isn't exposed to harmful content
Review the browsing history and block specific URLs
Set keyword alerts and review sensitive words exchanged on the phone using the keylogger.
1.2 How to See What My Child is Doing on iPhone via Yeespy?
Follow the steps on how to enable Yeespy on the target iPhone:
Step 1: Create Yeespy Account
First, make a new account that will help you track your child's device. Enter your email address and sign up for free.
Step 2: Verify iCloud Details
Enter iCloud login info, and share their Apple ID and Password before clicking on "Continue".
Step 3: Monitor the iPhone
Start tracking the device. To check the iPhone activities, access the online control panel and enable any feature listed above.
1.3 What Else Can Yeespy Do?
The app features real-time updates, device location tracking, and app-blocking features.
Also, it has a panic alert and geo-fence features to set boundaries and alert parents if their child is out of the designated area.
Furthermore, you can view text messages, call history, and even track online social app activities(WhatsApp, Snapchat, Instagram, etc.)
1.4 Why Choose Yeespy as The Best One?
Here is why Yeespy is considered the best child phone monitoring app:
It is secure, user-friendly, and provides easily accessible customer support.
There is no specification to jailbreak the iPhone to enable the monitoring features
It is highly compatible, as you can enable it on Android and iOS devices. Plus, the dashboard is accessible through any device.
Way 2: Forward Your Kids Text Messages on iPhone to Your Android/iPhone
Recommended Index: 4/5
Auto text message forwarding is a great way to monitor who your kids are communicating with, especially if they use an iPhone.
All you need to do is access their device Settings and follow a few steps:
First, go to the device "Settings", scroll to messages, and select "Send & Receive".
Sign in with your Apple ID and re access the Settings menu.
Enable "Text Forwarding".
Choose your child's device, enter the verification code sent, and you're ready to go.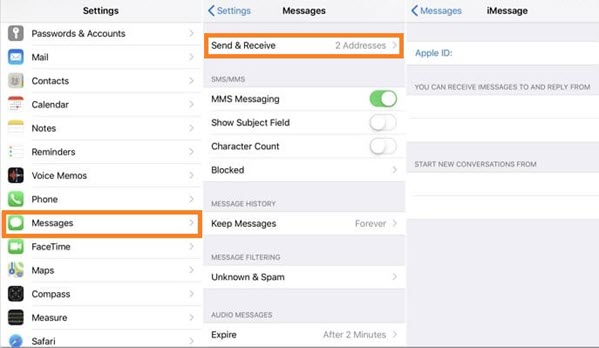 With this method, you can easily keep track of your kid's text messages without ever having to take their iPhone.
When it comes to forwarding texts on your Android, we recommend enabling a third-party app accessible from the Play Store.
It will allow you to access text messages instantly.
Way 3: Get the Child's Text Messages on iPhone via iCloud
Recommended Index: 4/5
Using iCloud storage is a great way to access data from your child's device across multiple platforms. You can quickly access, view, and share data synced to the storage space, including text messages.
Apply the steps below to learn how to get your child's text messages on iPhone:
To access your child's text messages from iCloud, log in to iCloud.com using their Apple ID.
On the main page, select the device you want to view data from.
You will then be prompted with a command for viewing text messages, and you can follow the instructions from there.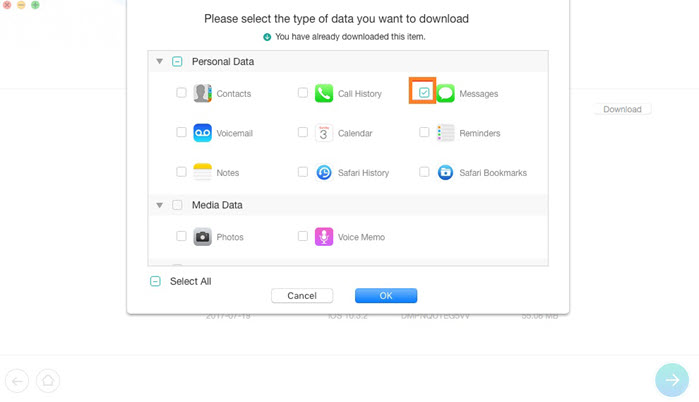 Way 4: Other Apps to See What Your Child is Texting on iPhone
The following 4 child monitoring apps can assist you in accessing your kid's iPhone text messages hassle-free.
Check them out!
4.1 Bark
Recommended Index: 3/5
Bark is a unique parental control app that helps parents protect their children online in a more contextual way.
Unlike some other parental control apps, it encourages parents to engage with their kids and build trust while discussing safety on the internet.
The app monitors alerts of potential risks and issues but does not allow parents to check their child's online activity in real-time as other apps do.
It's great for older kids who understand privacy and digital safety, but it may be less effective for younger children who would benefit from their parents having a better understanding of what they're doing online.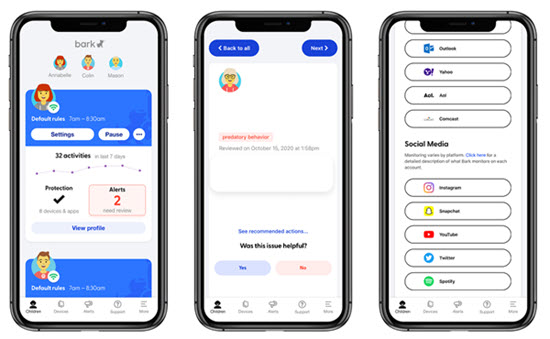 Pros:
Cross-platform support
Advanced features
Cons:
No free plan
Money back guarantee unavailable
Comparison with Yeespy:
With Yeespy, you have more control over your child's phone usage, which isn't the case with Bark.
4.2 KidBridge
Recommended Index: 3/5
KidBridge is a brilliant app to watch over your kids and teenagers to understand them better and provide them a better future.
It allows you to take control over popular social apps such as WhatsApp and others.
Moreover, you get all their text details, saved contacts, and it also comes with location tracking enabled.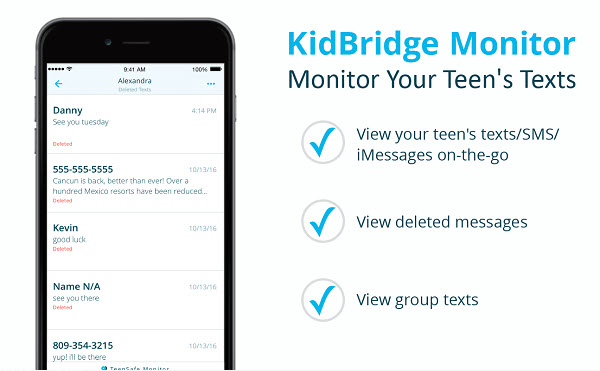 Pros:
Recovers deleted texts
Tracks multiple devices at a time
Cons:
Only accessible for iOS users
Pricey
Comparison with Yeespy:
Though the device offers a comprehensive child monitoring solution, it can only track iPhones.
In case your child switches to Android, then KidBridge offers no solution. So, it is best to stick with Yeespy, which is accessible on both platforms.
4.3 PhoneSheriff
Recommended Index: 2/5
PhoneSheriff is a powerful parental control app that helps parents ensure their kids' online safety.
With this app, parents can monitor their child's activity from a remote location without them knowing.
Moreover, it provides call and SMS monitoring, panic alerts, view photos, and GPS tracking.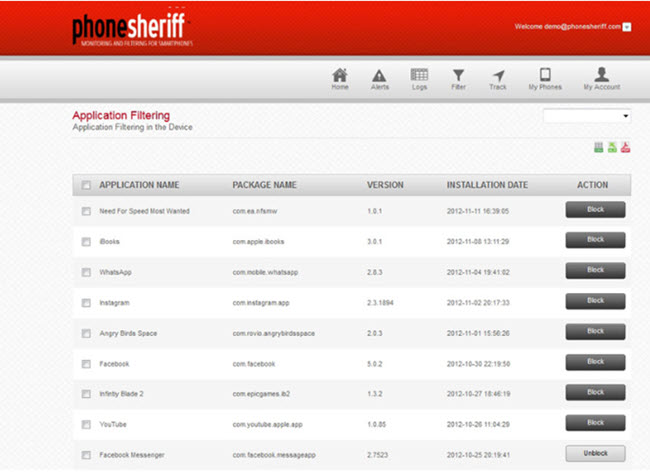 Pros:
Cons:
Only works on Android devices
Real-time updates do not work sometimes
Comparison with Yeespy:
This app is only available to track Android phones. However, with Yeespy, you can monitor and control your child's activities whether they are using Android or iPhone.
4.4 TeenSafe Parental Control
Recommended Index: 2/5
TeenSafe was once an effective monitoring and tracking application designed to give parents peace of mind when their children are out and about.
With it, keeping an eye on teens by tracking text messages, listening to calls, and checking their GPS location was easy.

Pros:
Cross-platform compatibility
Advanced features
Cons:
Known for its embarrassing data leak
Not safe anymore
Comparison with Yeespy:
Yeespy is a much safer option than TeenSafe. User data is encrypted and kept private from everyone except the owner.
Part 5: FAQs about Monitoring Child's Text Messages on iPhone
We have listed some additional information on child phone monitoring here:
5.1 How can I see everything on my child's iPhone without them knowing?
Simply employ Yeespy on their iPhone without even touching it, and view all activities and media files on the device using a remote dashboard.
5.2 Is it okay for parents to look through their child's phones to read their text messages and Internet history?
Whether or not it is okay for parents to look through their child's phone and read their text messages and internet history is a matter of personal opinion. It can vary depending on the situation.
Some parents may feel it is necessary to monitor their child's phone and internet usage for their safety and well-being. In contrast, others may feel it is an invasion of their child's privacy.
Ultimately, the decision is up to the parents and should be based on the child's specific circumstances, age, and maturity level.
5.3 How can I see my child's deleted texts on iPhone?
Yeespy offers access to deleted text messages. Once the monitoring app is enabled on the iOS device, open the control panel, and access the Text Message feature to view the content.
Conclusion
Thanks for reading! We hope this article helped explain how you can monitor your child's text messages on the iPhone.
As always, we recommend talking to your children about responsible phone use. However, to ensure their well-being, Yeespy is an excellent solution.