Now everyone has a phone and Android phones are the most used phones in the world. There are alot of reasons why you may need a free spy app for Android undetectable & free. A spy app is something that has brought a lot of positive changes in my life, so it can be helpful for you.
Maybe you need to spy on your kid's Android phone or it is your spouse, in either case, it is the best way to protect your family.
Before trying any Android spy app just have a look at the list of 10 top free spy apps for Android undetectable free I have described below.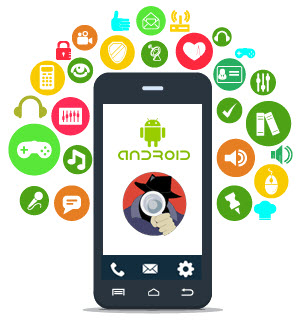 Part 1: Why are The Free Spy Apps for Android Undetectable So Popular?
Before starting let's know why a free spy tracking app for Android undetectable is so popular. Spy apps have gained popularity because of their efficiency and true results. They are popular among parents who are keeping an eye on their children.
There are 10 free undetectable spy apps for Android in the market but not all of them are free. Some may offer a free trial, by using these Android spy apps you can figure out whether they are going to be helpful for you or not before purchasing.
Part 2: Top 10 Free Spy Apps for Android - Undetectable & Free
Can you restrict your kids to not using their phones? Well, this is not a good thing either but you can try an undetectable free spy app for Android for just their safety.
Here, it is mandatory to tell you that not all Android spy apps are free. Most of them are expensive but you don't need to worry. I have sorted out and described the 10 best free undetectable spy apps for Android.
2.1 Yeespy - A Free & Undetectable Spy App for Android That Anti Spyware Won't Find
Yeespy is at the top of the list as a free no rooting no computer undetectable on target phone remote spy app for Android. It has remarkable efficiency and monitoring abilities without leaving any type of clue.
It works hiddenly without being noticed and updates all the data of the target Android on your control panel in real-time.
2.1.1 Key Features of the Yeespy Android Spy App
As an efficient free undetectable spy app for unrooted Android it offers a lot of advanced features, some of which are :
Social media tracking

It supports almost all social media platforms to track activities including posts, chats, and much more.

GPS tracking and Geo fencing

You can track the live location or the past location of the target Android. Additionally, get alerts for the geo-fenced areas.

Blocking features

For parents it has a lot of restricted options, such as you can block certain apps, websites, or WiFi so your child will not engage in any appropriate activity.

Call and SMS spying

Just like any other spy apps that can read messages for Android undetectable and free, Yeespy owns this feature and it also lets you get the details and read the messages deleted.

Android keylogger

Knowing about the passwords and other words type on the Android keyboard is easy thanks to the Android keylogger feature of Yeespy.
2.1.2 How to spy on Android without Them Knowing via Yeespy
For those who want to know how to add a free spy app for Android undetectable, I have described the complete steps of Yeespy. These are :
Step 1: Sign up for a free account
First of all, you need to create your account on Yeespy. It is totally free, all you have to provide is your email address.
Step 2: Install and setup
You will be provided with the instructions on the screen, just follow them and install and set up the app on target Android.
Step 3: Spy on Android without them knowing
Just log in to your control panel and you are ready to spy on the target Android without being detected.
2.1.3 What Else Can Yeespy Do?
Besides the above described, this is what else Yeespy can do:
Monitor the call records and the contract list of Android devices.
Track Snapchat, Facebook, Whatsapp, and other social media platforms.
Locate the Android device even if the GPS system is turned off.
Allows you to view the videos and photos available on the target Android.
Display the calendar entries
Spy on emails
View the browser history and bookmarks
Check the sim card details
Screen recording and downloading
Know about the connected WiFi networks
2.2 AirDroid
AirDroid is a free trial undetectable spy app for Android that comes with a 3-day free trial. It synchronizes the app's activities and sms from kids' Android to parents.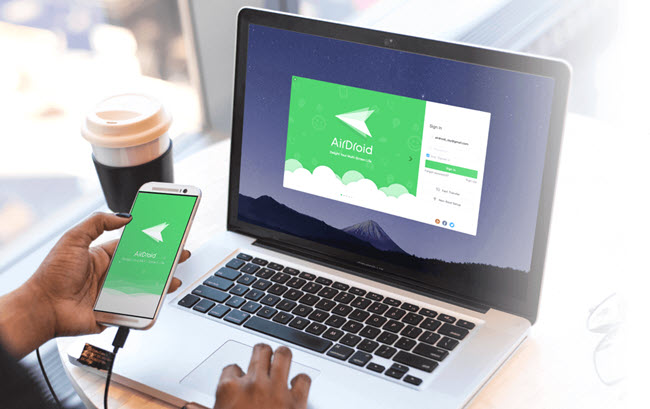 Pros:
Have a free 3-day trial
Remote monitoring of surroundings
Activity report feature
Cons:
Some advanced features are only available in the premium package
A Lot of permissions are required from the target end
AirDroid Vs Yeespy
AirDroid offers remote monitoring but it glitches out occasionally while Yeespy is a good spy app for remote monitoring.
2.3 TheOneSpy
TheOneSpy comes with a lot of interesting features like this free spy app for Android undetectable turn on cam for live streaming of surroundings. Besides this, you can record calls and can read the social media chats of your target person.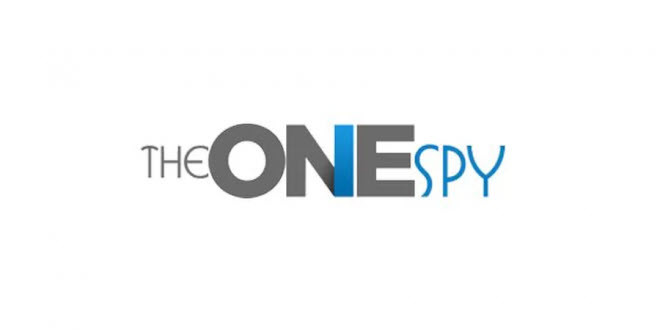 Pros:
Live camera streaming
Call recording
Keylogger
Cons:
The recording feature is available only in the premium package
TheOneSpy Vs Yeespy
TheOneSpy is a popular spy app because of its features but most of the time it freezes or its features don't work. Yeespy lets you monitor everything smoothly.
2.4 SpyFone
SpyFone is another good free spy app for Android undetectable with video recording and listening sounds. You can find the location of your target person, read the text messages, and know the call history here.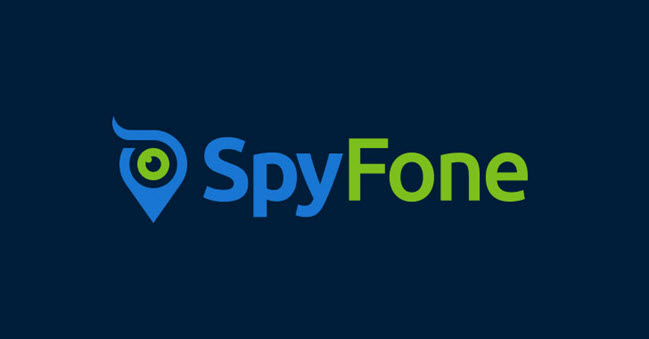 Pros:
Let you view the live videos
You can listen to the surrounding sounds
Live location information
Cons:
The free version has no stealth mode
Issues in the app setup
SpyFone Vs Yeespy
Stealth mode lets the spy app work hiddenly. SpyFone offers stealth mode in only paid versions but Yeespy has stealth mode working even in the free version.
2.5 Safespy
Safespy is a good spy app for Android social media tracking and reading text messages. You can also spy on the browser history of the target Android.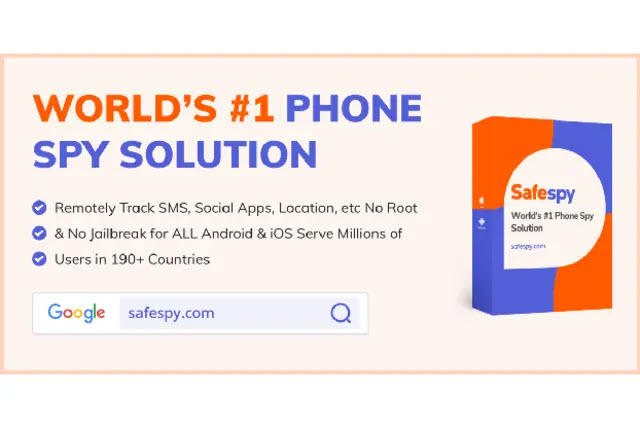 Pros:
It is a secure platform
Good customer support service
User-friendly control panel
Cons:
Issues while downloading the videos from the target Android
Safespy Vs Yeespy
Yeespy provides a smooth way to monitor all the activities while some Safespy users face difficulty in accessing the target Android phone data.
2.6 Minspy
Minspy is a good option where you can get some of the advanced features like geo-fencing. It also provides spying on calls, texts, and social media chats.
Pros:
Social media tracking
Different plans for multiple device monitoring
Work without being detected
Cons:
Don't support setting restrictions remotely
Minspy Vs Yeespy
If we compare the number of features and the cost of plans of Minspy and Yeespy then Yeespy is a better option.
2.7 Neatspy
It is a completely free text and internet history spy app for Android undetectable. By using this spy app you can keep an eye on your target Android instant messages and call logs from miles away from it.
.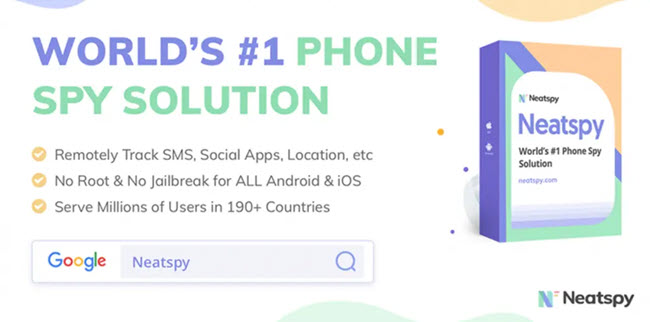 Pros:
Work in hidden mode
Easy to install
Rooting is not necessary
Cons:
Need amendments in the interface
Neatspy Vs Yeespy
There are many monitoring features that you can not get on Neatspy but Yeespy contains them.
2.8 Teensafe
If you are a parent who wants to keep your child safe from online dangers, then Teensafe is one of the spy apps that you need. It has a good GPS tracker and control panel.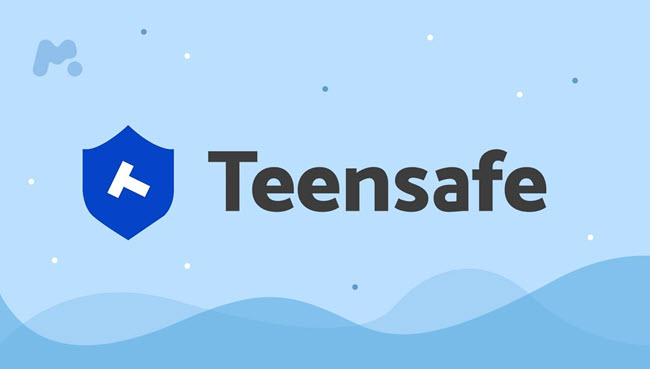 Pros:
Good app for child monitoring
Can monitor multiple phones depending on the subscription plan
Accurate GPS tracking system
Cons:
Some users face issues while setting the app
Customer support service is not enough consistent
Teensafe Vs Yeespy
Some old customers have complained about the inconsistency of the customer support service of Teensafe but Yeespy has gained a lot of positive reviews regarding their customer support.
2.9 HelloSPY
If you want to get call recordings of your spouse then this free spy app for Android undetectable microphone can be the best option for you. It is compatible with many latest versions of Android and iOS also.
Pros:
Records the phone calls remotely
Support most of the latest Android versions
Good GPS tracking
Cons:
Do not have enough advanced features for social media monitoring
HelloSPY Vs Yeespy
Yeespy offers many advanced features for social media tracking but HelloSPY doesn't. Additionally, HelloSPY's basic plan doesn't have some important features like GPS tracking but Yeespy allows you to enjoy most of its features in the basic plan.
2.10 GuestSpy
It is a good free undetectable spy app for Android for Facebook. It also provides useful information such as what apps your target person has on their mobile phone. It also lets you track activities on these apps.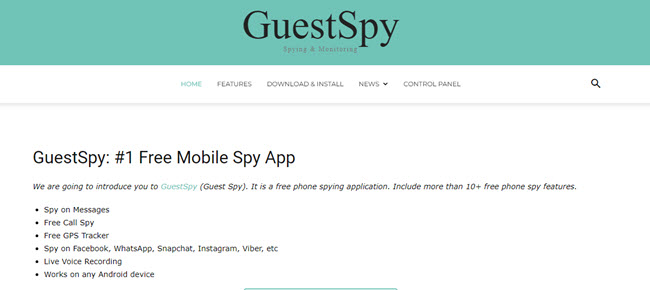 Pros:
No need to root target Android
Live call recording
Social media spying
Cons:
Some advanced features are missing
GuestSpy Vs Yeespy
There are some advanced features that are not provided by GuestSpy but Yeespy has, such as geofencing.
Part 3: What is The Best Undetectable and Free Spy App for Android?
So you may have decided now which spy app you want to try. If not, then I can help you out. In my perspective, Yeespy is a good option to rely on either when the concern is the number or the efficiency of features.
Some of the main reasons why I recommend Yeespy as the best free spy app for Android undetectable are :
● Stealth Mode
You may not want to tell your kids that you are monitoring their activities. Yeespy doesn't leave any type of clue and also does not send any type of notification while working hiddenly.
● A Good Number of Spying Features
Yeespy offers a lot of monitoring features. Its top features include location and email tracking, monitoring of social media apps, calls, text, photos, videos, notes, calendar, screen recording, geo-fencing, and much more.
● No Rooting
You can easily install this free spy app for Android undetectable apk without the need to root the Android.
● Real-time Updates
It updates the data from the target device to your control panel, so there is nothing that you will know later.
● User-friendly and Compatible
It supports almost all Android versions and has a straightforward process to install and set up. So anyone can do without any help.
Part 4: FAQs about Android Spy Apps
You may want to ask some questions about the free undetectable spy app for Android so I have answered some of the most asked questions to clear your doubts.
4.1 Are Android spy apps legal?
An Android spy app is legal to use when it is used for family safety or the privacy protection of your business. Before installing any spy app you should know the local laws about it. Generally, they are legal to use to monitor under 13 kids or for tracking company-provided phones.
4.2 Can Android spy apps be installed remotely?
There is no free spy app for Android undetectable without target phone remote installation. But an efficient Android spy app like Yeespy requires just a few minutes to install and set up so all you need is to access the target Android device for a few minutes. However, most iOS spy apps including Yeespy can be installed remotely.
4.3 Should we use spy apps for Android?
Whether you should use the spy apps for Android or not is totally dependent on your situation. If you are a parent who wants to make sure the safety of your kids or wants to clear doubts about your spouse then definitely you should go with a spy app but it will be wrong if you do it to violate someone's privacy.
Conclusion
There are a lot of reasons behind using a spy app. A free spy app for Android undetectable free can be an anti-tension dose for worried parents who want to keep their children safe from online crimes and things that are beyond their age.
I have described 10 top free spy apps for Android, among them, Yeespy is a good option that offers the maximum number of spying features and is totally undetected. So, it will be worth giving it a try.