Going digital has become a necessity for socializing in today's world.
When it comes to keeping your family away from the harsh ways of the world, sometimes you have to spy on them without letting them know.
For effective results, you must know the correct method of how to spy on someone.
It all starts with choosing reliable spy apps, either free or paid, that are compatible with their device's operating system.
Follow this blog for relevant details!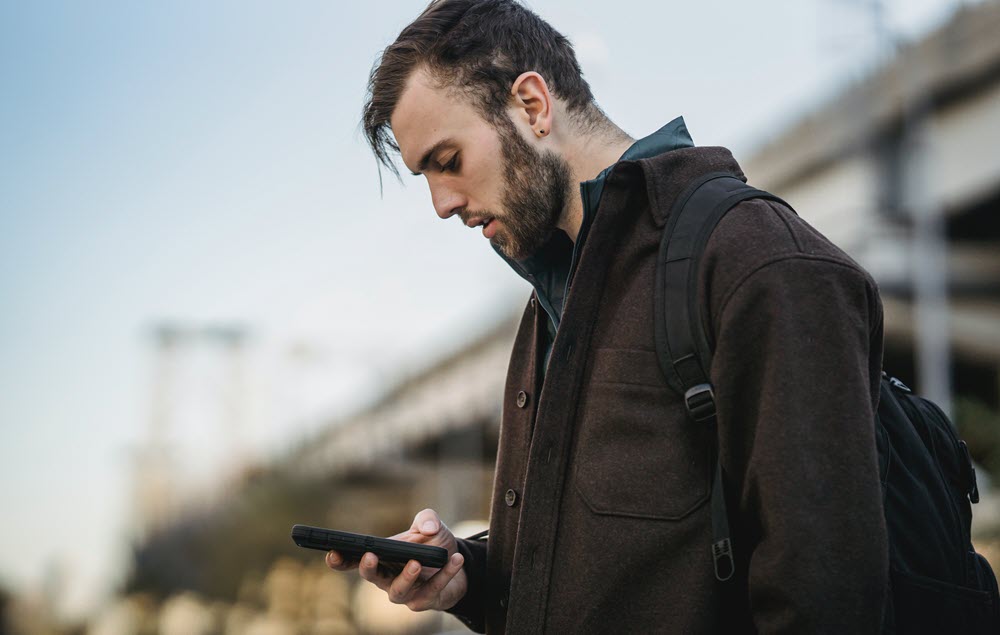 Part 1: Top 10 Apps to Spy on Someone's Phone
The internet is flooded with many popular spying apps with a variety of different features, some of them are listed as follows:
1.1 Yeespy Phone Spy App
Yeespy is one of the all-rounder third-party applications mainly used to spy on someone's phone activities.
From checking whether they're associated with non-approved people to tracking their location to restricted sites, you can achieve every sort of monitoring with this app.
Moreover, it offers a large variety of features when it comes to tracking, giving its users complete access to the target phone's messages, social media updates, call logs, media files, and even live locations.
Unlike some spying apps, Yeespy doesn't need any rooting or jailbreak to utilize its core features.
Key Features of Yeespy Phone Spy App
There are some of the key characteristics that make Yeespy stand out.
Some of them are mentioned as follows:
Call/Text Monitoring: Monitor all incoming /outgoing calls while checking the call duration, date, time, and contact info.
Contact logs: Get complete contact information about any certain person from the targeted phone.
Keylogger: Extract your spouse's passwords or pins to privately log in to their social media accounts or keep a check on their bank statements.
How to Spy on Someone without Them Knowing
The following installation guide will show you how to spy on people using Yeespy:
How to Spy on Someone's Android Phone?
Step 1: Make a Free Account
Share your email ID and set up an account free of cost.
Step 2: Enable the Yeespy App
Follow the guidelines stated on your Yeespy account on how to install the app on target Android device quickly.
Step 3: Track the Phone
Finally, launch the control panel, and use functions, such as GPS Location etc., to spy on someone effectively.
How to Spy on an iPhone Without Access to the Device?
Step 1: Make Your Yeespy Account
Provide a valid email address to create a new Yeespy account.
Step 2: Share the iCloud Credentials
Input the target person's iCloud details to verify their iOS device.
Step 3: Track the iPhone
Open the control panel, and access any available feature to spy on the target user privately.
What Else Can Yeespy Phone Spy App Do?
Yeespy helps you keep an eye on the targeted user not only by monitoring their online activities but also their physical location to ensure their safety.
You can even change their device settings or passwords without letting them know.
Moreover, whether you have a question related to the feature or queries related to an update, Yeespy customer support is available 24/7.
Why Choose Yeespy as The Best Phone Spy App?
One of the most promising things about Yeespy is its accessibility and flexibility. This tracking app is exceptionally light to your pocket and completely secure.
Most apps take up unnecessary storage revealing their presence to the targeted user.
However, thanks to Yeespy's low storage capacity, it stays anonymous. Moreover, it keeps running in the background without ever getting detected.
1.2 Mobistealth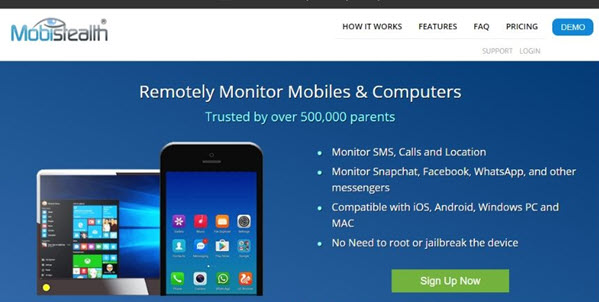 Mobistealth is one of the most efficient monitoring software used by worried parents and frustrated employees to keep an eye on their targeted devices.
You can track every incoming and outgoing call or message while looking at their real-time location with the help of a GPS tracker.
It stands out because of its user-friendly features and stealth mode, which doesn't let anyone know about the tracking procedure.
Limitations
There are not enough monitoring features.
The Android version is a little pricey.
There is insufficient assistance when it comes to installation and setting up the app.
1.3 Cocospy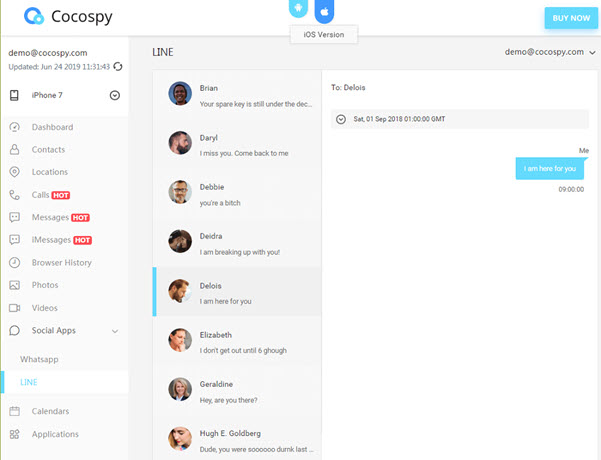 CocoSpy has also made this list because its effective features make it easier for you to monitor any device.
The app is made to be light and hides once installed on the target device, making sure no footprint is left.
You can easily track the current location of the targeted device with calls, messages, and social media applications. Moreover, unlike many apps, it also lets you take a sneak peek at saved contacts.
It allows you to navigate through the internet browser history and even the SIM card or IMEI number, giving you 24 hours customer support.
Limitations
Cocospy doesn't offer a free trial.
You need to root your device to access some of its features.
1.4 Hoverwatch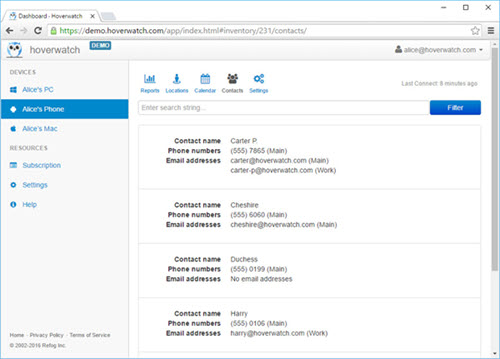 Hoverwatch is one of the renowned phone tracking applications available only on the Android operating system but can be operable via Mac and Windows.
It allows you to record every action on the targeted devices, from text conversations, call logs, audio, videos, and GPS locations.
You can browse every real-time activity on your spouse's device by logging into your Hoverwatch account.
Limitations
This spying app is not meant for iOS devices.
Only a limited usage when it comes to the free version.
1.5 Spyier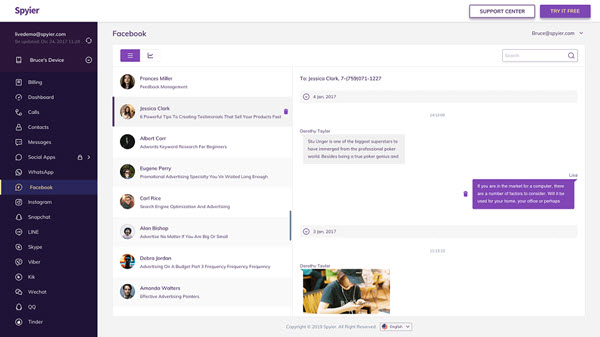 A common name among parents, Spyier, has been in the tacking industry for a while now.
The app is mainly tailored for parents who want to keep a watchful eye over their children. Still, other use cases can also be facilitated.
All the basic spying features, such as call and message monitoring, location tracking, and online activity history, are already there.
Additionally, the app has a small footprint on the target device, as it operates in stealth mode, keeping itself hidden from the eyes of the target user.
Limitations
Spyier doesn't have well-responsive customer support.
Some of its features do not work as advertised.
It is not compatible with the latest iOS devices.
1.6 mSpy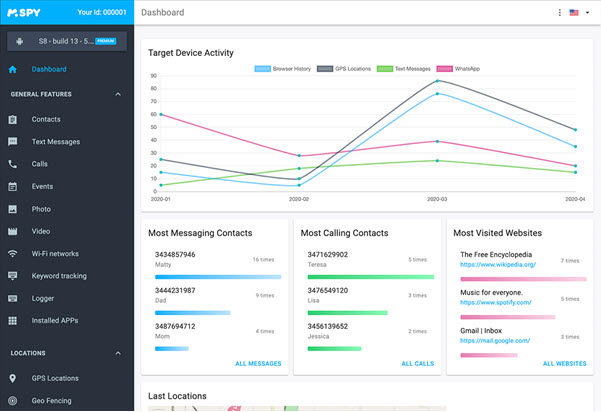 mSpy is a name that is included in almost every top ten spying app list, and not without good reason.
Besides, the app has been around for quite some time and is also centered around finding a spouse/boyfriend's infidelity.
Users will get access to features such as the current GPS location, a complete route of previously visited places, updates on popular social media and dating apps, view installed apps, and access to all sorts of media.
It also supports iOS and Android devices, and users will get 24/7 live customer support.
For those who want to test the app before making the purchase, mSpy's website offers a live demo available on their site and a 7-days free trial.
Limitations
The only drawback of mSpy is that it falls on a rather expensive side.
1.7 SpyBubble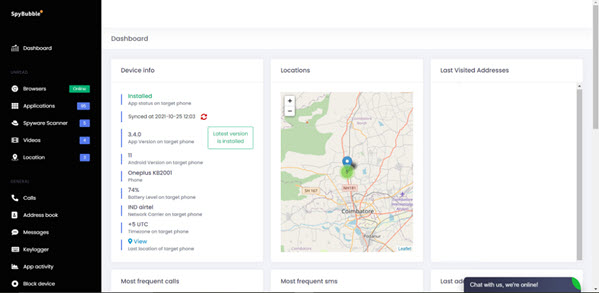 Although it is less feature-rich than its competitors, SpyBubble still has all the mainstream features you can ask to effectively spy on someone.
Messages can be tracked and recorded from most social media sites. The location of the target phone can be fetched on demand. Then there's the usual feature of call log tracking.
It is compatible with both Android and iOS. However, the Android version of the app does require root. Regarding iOS, the app works on a non-jailbroken device, but the features are limited.
One issue users might have with this is that neither a tech demo is offered nor a trial version, forcing users to solely rely on reviews to judge the app.
Limitations
The only drawback of SpyBubble is that it requires rooting for Android devices.
1.8 Spyera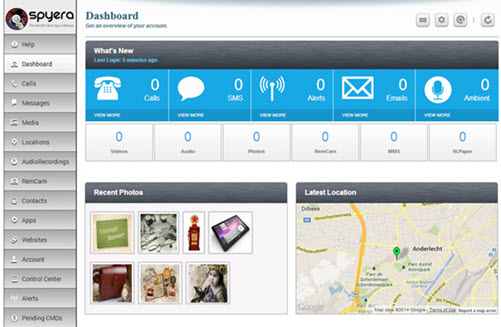 Spyera is a great tracking app that doesn't restrict itself to a single audience like most spying apps.
With this app, you can keep track of your partners, employees, and children with one app, which can be molded according to your specific needs.
Aside from a list of primary features that include call and text tracking, keyloggers, location monitoring, screenshot detection, etc., you can even get functions that are hard to find, including environment recorder, stealth cam, real-time call record, and more.
The app is compatible with every operating system making it highly accessible.
Limitations
The app is relatively pricey.
1.9 TheOneSpy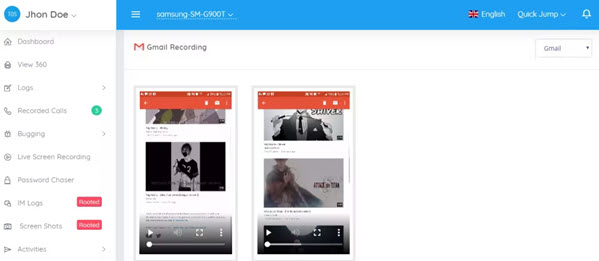 If you're looking for a spy app that monitors all smartphone activity while showing the live stream of your environment on your Android device, then TheOneSpy is the way forward. It has all the necessary tools for remotely monitoring any targeted device.
You can access social media chats and even save passwords using keyloggers.
Limitations
It can not be operable on iOS devices unless jailbroken.
TheOneSpy app support isn't responsive or cooperative toward users.
1.10 Highster Mobile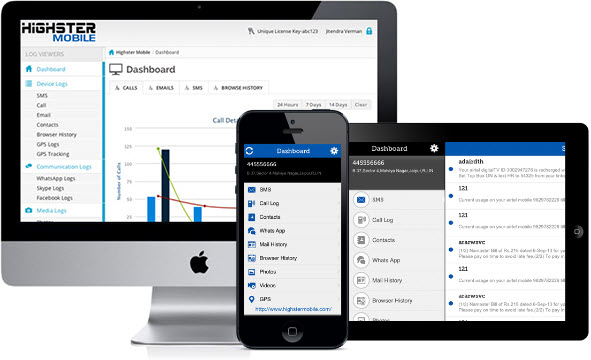 The last spying app on our list is the Highster Mobile, designed specifically for people who want accurate and adequate information about the targeted user's activities.
It allows you to track the device logs, personal information about the device owner, and media files.
This app works effectively only for a single device, and people having a technological background can easily operate it without any harm.
Limitations
The customer support is not responsive.
It doesn't offer free trials.
You can't track real-time location without geofencing.
It is difficult to operate.
Part 2: How to Spy on Someone at Home?
For those who want to spy on someone at home then, you can choose one of the following methods:
Hidden Cameras: If you want to keep an eye on the person while they are at home, then the easiest way to do so with minimum chances of getting caught is to set up cameras. You can hide those cameras on specifically hidden or barely considered areas of the house.
Track Their Phone: Another way to effectively monitor someone's activity at home is to spy on them through their smartphones.
Use Audio Recorder: You can even spy on someone by tracking their audio throughout the day, giving you a clearer view of their daily progress.
Part 3: How to Spy on Someone at School?
Someone who wants is keen to keep their kids safe and to make sure they're attentive and focused on their studies at all times can implement the following ways:
Install Desktop Spy App: If your child operates a PC while at school, then you can install specialized desktop spying software to make sure that they are not involved in any wrong activity.
Insert Hardware Device: You can even plug in an external device to restrict their activities.
GPS Tracker: If you want to ensure that your kid is reaching the school and not bunking classes in the middle, then you can install a GPS tracker on their bag or any piece of clothing that they keep by their side.
Part 4: How Do You Know If Someone is Spying on You?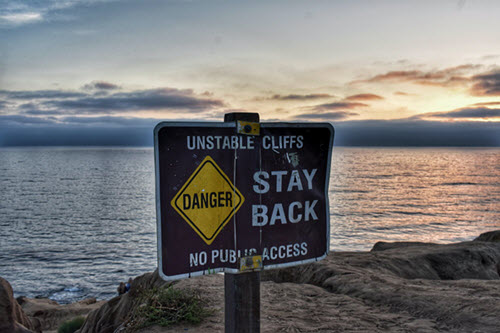 Among many different signs indicating that someone is spying on you, a few of them involve:
Faster draining battery life within a few hours after charging.
The temperature of your phone starts rising at random intervals indicating that some extra processes are running on your cell phone, causing it to get hotter than it should.
An ample increase in data usage. A data breach from smartphones can result in higher data usage.
You feel someone else is on your line whenever you call people. You may hear distorted sounds or external frequencies.
You get odd text messages, including unusual links that may depict someone trying to access your personal details through your phone.
Part 5: How to Prevent Being Spied on?
There are many preventive methods to ensure that nobody gets unauthorized access to your device. Following are some of the ways:
Change your Passcode: Don't keep one passcode for too long, through which someone close to you can access your private activities.
Restart your Phone: Try restarting your phone before using it so that if any app is connected, it will take a long time to complete the process.
Update your Device and Apps: It is always recommended to update your operating system and apps installed in your device to keep them away from breaches or hacks.
Conclusion
With the ever-evolving threats emerging in the physical and virtual world, it is essential to spy on your loved ones to ensure their security.
If you know how to spy on someone properly, you can only achieve the goal without making others uncomfortable?
There is a list of reliable spying tools, each of which excels at certain features.
However, if you're looking for a one-stop solution with affordable and flexible features, then you can try Yeespy, which can monitor every activity of your targeted device without compromising accuracy.