Life 360 has been taking rounds over the internet due to certain security concerns. Since the app is not only freely available but also a paid version, the debate on whether is Life360 safe matters a lot for the stability of its users.
Most people use it for tracking the location of their family members or loved ones. Different people have different theories and speculations regarding the app. In this blog, we'll define all the concerns related to Life360.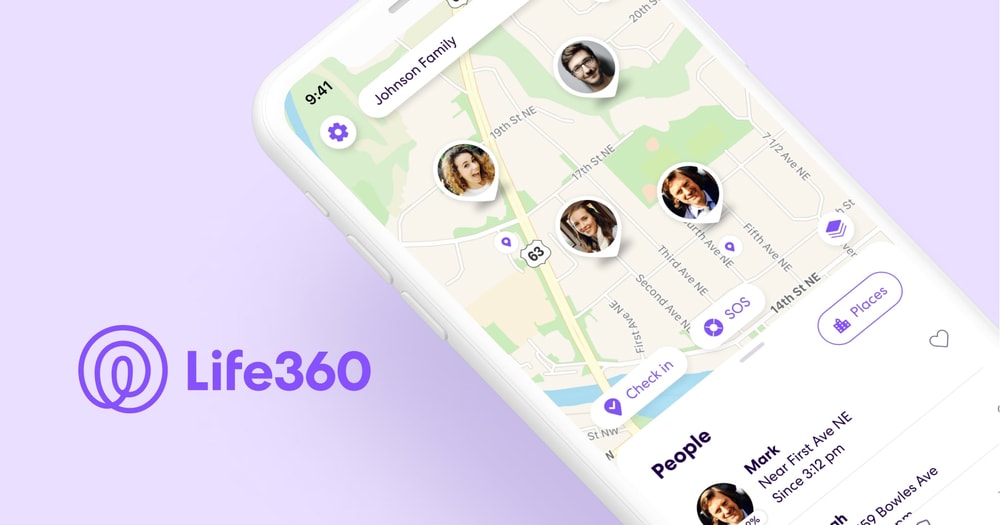 Part 1: What Does Life360 Do?
Life360 is a user-friendly location-sharing app created specifically for families to monitor any user's whereabouts via GPS. You can get detailed location history and instantly navigate your targeted user's current location.
Moreover, an alert feature lets you know if any member enters your prescribed restricted area by sending notifications.
Life360 can show your driving progress to everyone connected to the app, with maximum speed, hard brakes, phone usage, and more.
Now, you know what's Life360! Continue reading to understand all about its safety measures.
Part 2: Is Life360 Safe?
No, Life360 is not a safe-to-use application as it has many built-in ways to use your information, especially with its premium version. Following are the questions to ask to ensure its safety:
2.1 Is Life360 an invasion of privacy?
Among Life360 app problems is that the platform is full of glitches and bugs without any technical help from the company. Moreover, the biggest issue with the app is privacy invasion.
Since the app isn't stable, hackers can easily create backdoors that offer for them to invade.
2.2 Can Life360 see my phone?
Yes, Life360 can view any phone and navigate through its apps and games.
2.3 Does Life360 monitor the phone?
Especially with Gold and Platinum membership, Life360 offers phone usage features by suspecting movement within the phone.
It can help you see the users calling, texting, and performing different actions on their phones. You can use it positively to detect texts/calls while driving.
2.4 Does Life360 sell your data?
Users enter many details when registering to the Life360 app, which is stored on their web servers.
They make use of the stored data by selling it to various third-party apps that can use it for their benefit. Information about location history and driving can be helpful for insurance, advertisements, and other third-party apps.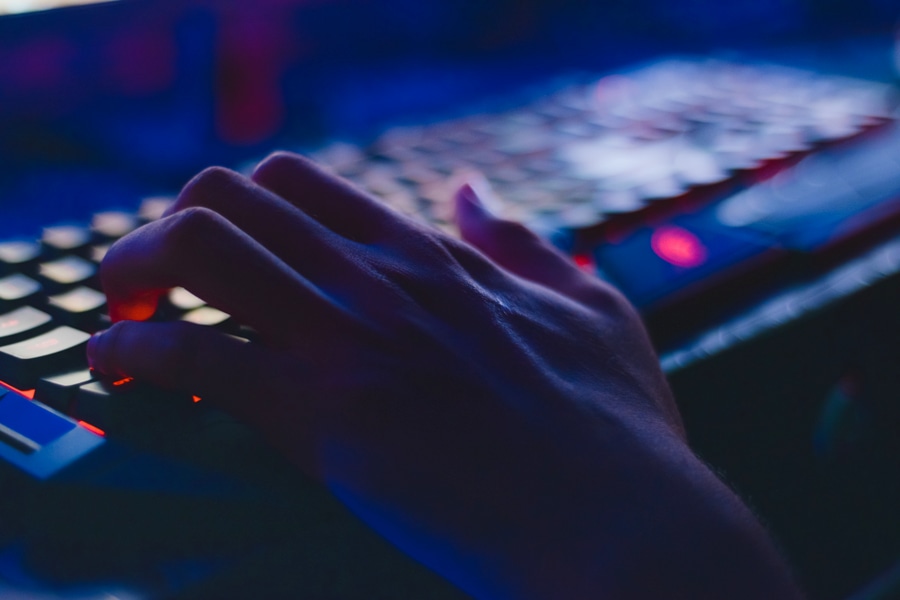 2.5 Is Life360 creepy?
Finally, the query of being creepy can be resolved through trust assessment. If you trust Life360 with your information, it is quite cautious, whereas those who don't trust the app may think of it as creepy.
Part 3: Life360 Horror Stories
Numerous users have made Life360 an integral part of their routine, resulting in adverse outcomes.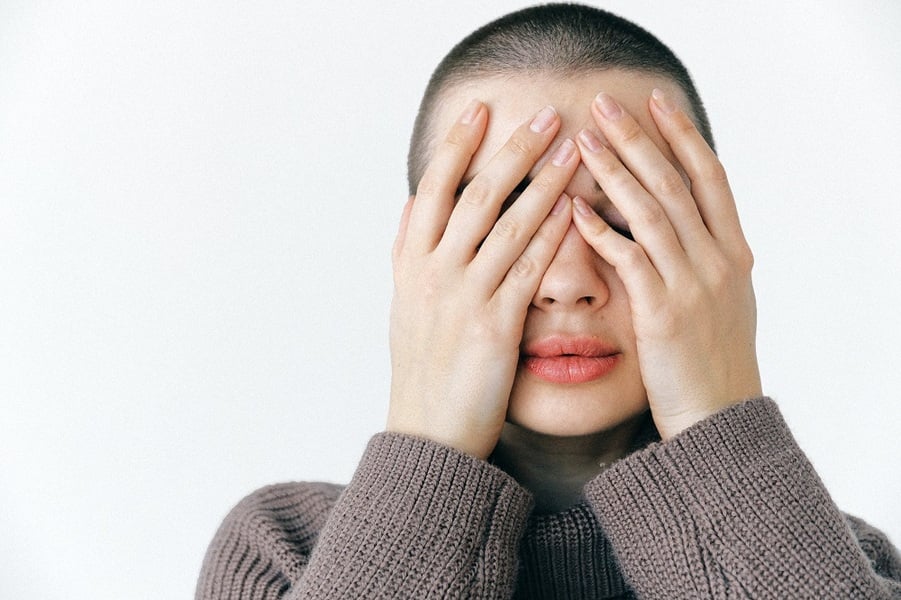 Some of those stories are listed below:
Since most teens complain about strict parenting, they use social media as their channel to let out their frustration. Most critics claimed that Life360 substantially ruined their social life by stealing their right to privacy.
The app offers helicopter parenting features through which the parents get overly involved in their children's lives. It can create a negative effect on children's mental health and well-being.
Most teenagers want to chill with their friends without fearing being seen or tracked. Life360 is pretty annoying as a freshman student, letting my parents constantly know about my location.
Getting someone chained up and constantly being tracked can bring out the worst in them. With no privacy boundary, Life360 opened up a path for children to switch to less secure apps to get away from the limits set by their parents.
This can result in increased usage of VPN apps, simplifying the data-stealing process. According to a student's life360 app review, the app has made "breaking the rules" appealing among teens after constantly being tracked.
Part 4: Why Is Life360 Bad?
Just like every other app, Life360 also has its benefits and drawbacks, mentioned as follows:
Pros
Rich in a different range of features for tracking family members
Customize or adjust alerts depending on the requirements
Keep an eye on driving activities and phone usage
Phone monitoring option with accurate navigation and assess their browsing.
Cons
Multiple bugs and glitches limiting monitoring features
Compatibility issues with the previous operating system
Lack of availability from an app support system
Huge amount of data loss
Invasion of privacy
Part 5: The Best 10 Life360 Alternatives
Due to news and reviews about life360 data breaches, people prefer going for an alternative to track exclusive locations. Some of them are listed below:
No.1 Yeespy
With Yeespy, finding a person's location can be possible without even investing much effort. It is a multi-purpose application that can track anyone, from family members and loved ones to total strangers.
The app lets you access all information from the targeted device, including photos, texts, calls, location history, GPS tracker, keylogger, etc.
Yeespy also enables users to locate the targeted users' real-time coordinates, which can be highly beneficial in an emergency.
Key Features of the Yeespy Spy App
Some of the primary features include:
Track calls: Monitor all incoming, outgoing, missed and received calls on the targeted device. Get all the call duration, date, time, and other essential details.
Geofencing: Restrict your loved ones from entering dangerous spots of the city by setting them as red zones so whenever the targeted device reaches the range, you'll be informed
GPS Monitoring: Offers exact details to locate the same real-time location. It even provides updates, location history, and the most frequently visited places.
Read Chats: Keep track of the text messages and read the entire conversation that goes months back. Yeespy allows you to restore deleted messages as well.
Contact Details & History: Get complete contact information about any certain person from the targeted phone.
How to Use the Yeespy Spy App
Use Yeespy on Android
Step 1: Create An Account For Free
Provide a working email address to set up an account for free.
Step 2: Install the Yeespy App
Pick up the Android device and follow the Yeespy guidelines to install the app on it.
Step 3: Track the Phone Location
Launch the control panel, and access the GPS Location feature, and review the position of the target user on the map in real-time.
Use Yeespy on iPhone
Step 1: Make Your Free Yeespy Account
Share your valid email ID to set up a Yeespy account.
Step 2: Provide the iCloud Credentials
Input the other person's iCloud credentials to verify the device.
Step 3: Track the iPhone Location
Open the control panel and check the location in real-time. Also, you can track social app activities and view messages without them knowing as well.
Why Choose Yeespy as The Best One?
Yeespy is an all-in-one tool helping you track others' activities using their targeted devices. You may find the app as a budget-friendly option that keeps your identity hidden with the help of stealth mode.
Moreover, you'll be offered a keylogging feature that saves frequently pressed keys that can be used to extract important passwords and pins. It provides more than 40 types of tracking without taking up much space on the phone.
No.2 FollowMee
If you're searching for a location tracker that works significantly for Android and iOS, then FollowMee is the way forward. It is a terrific alternative to Life360, allowing you to track down your family and monitor their activities.
The best thing about it is that you don't have to install high-storage apps; instead, log in to the web portal using individual login tokens.
Unlike Life360, FollowMee is safe to use as the app takes extra care of its user's information and doesn't use it for its own benefit.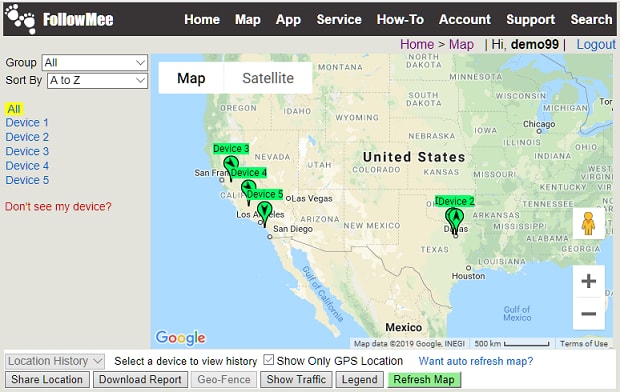 Pros
Easy tracking through a web portal
Safe and secured data
Asks for login token every time you go to the web portal for added privacy
Cons
Limited notifications
Restricted geofencing access
Complex user interface
No.3 Family Locator
Keeping track of your family members has become easy and efficient using Family Location. The app is renowned for its safety, where the user's data is the biggest priority to keep safe.
The app works effectively on Android and iOS devices and, like Life360, detects the driving activities of your loved ones. You can restrict access to specific locations to keep your family members out of the danger zone and notifying when someone goes out of bounds.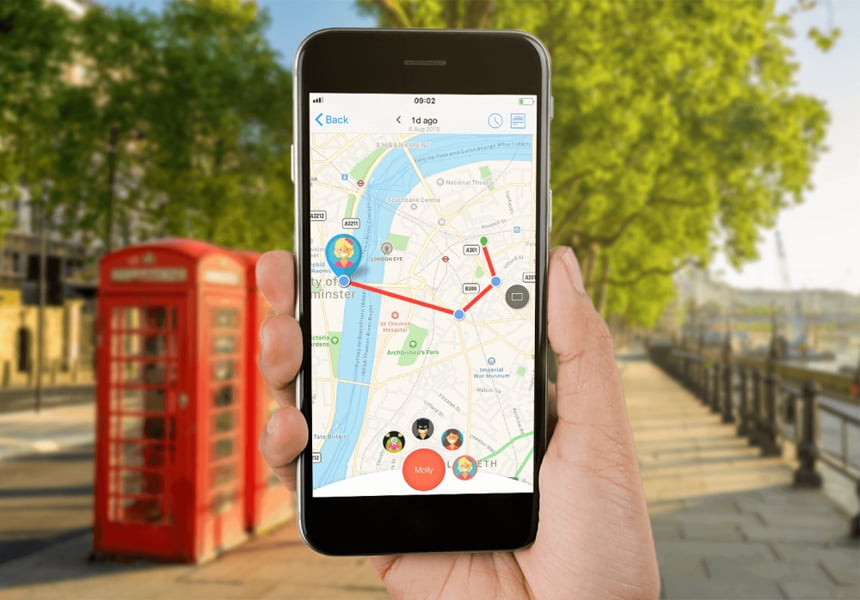 Pros
Safe from breach or hackers
Alerts for nearby device
Privacy control features
Cons
Limited phone usage monitoring
Lagging and syncing delay when sharing locations
No.4 Zenly
Zenly is another replacement for Life360. It offers a live map of all the people connected to you, showing their location in a single space.
It is a great way to create spontaneous meetups and surprises as well. You can figure out all your targeted users' previous and current places, specifically those en route to your location and nearby.
Besides, it has introduced a 3D touch integration feature within the map. With the Your World feature, you get the feasibility to share your reviews about amazing places you've visited to help others.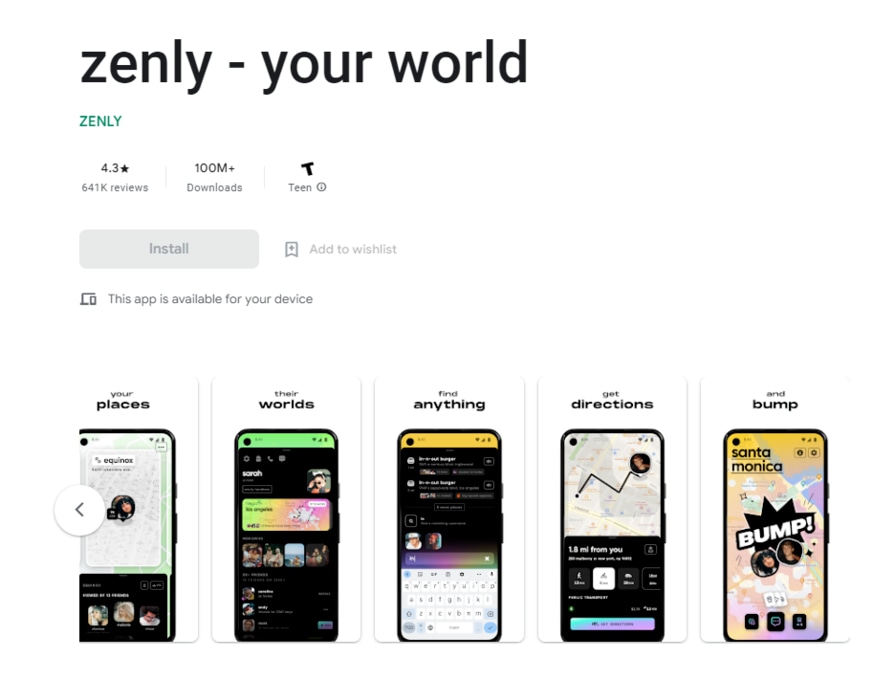 Pros
User-friendly intuitive interface
Beneficial additional features
Easy to register and use tools
Cons
Lack of security, specifically on the Your World feature
No.5 Pathshare
If you want a tracking application through which you can share your location with your loved ones for a specific duration, then PathShare is the app to try.
Moreover, it allows you to monitor all your children's activities through their phones without coming out of the shadows using the anonymous feature.
Furthermore, it enables you to create a group and share your location with a bunch of people all at once. With PathShare, you guarantee the security of your information and whereabouts, as every data transfer is through SSL.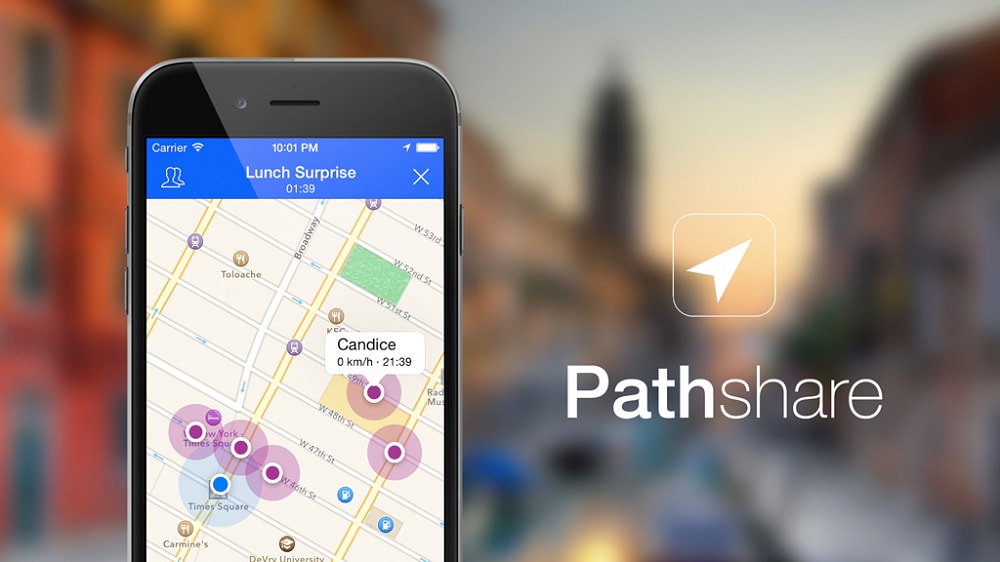 Pros
Safe to use
No need to register to use tools
Easy to set up and install
Fast location tracking
No data breach
Cons
Inefficient and inaccurate monitoring system
No.6 GeoZilla
Another alternative to Life360 that connects people based on their activities or location is GeoZilla. The app allows you to track any of your loved one's location while sending or receiving emergency alerts.
Also, it notifies you every time your targeted person changes their location.
It is known to be a comprehensive monitoring application that enables you to be there for your family without invading their privacies.
Pros
Track real-time location
Monitor the arrival and departure of your loved one to a specific area
Assure your family's safety
Send text or media with any contact through the app
Cons
Unnecessary ads
Limited location alerts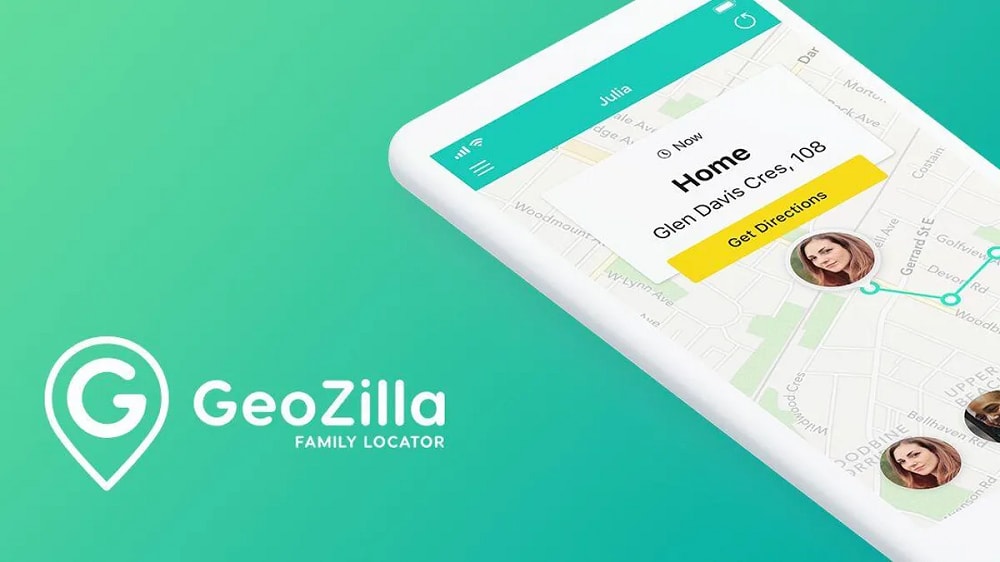 No.7 iSharing
iSharing can be a highlighted alternative since it offers many monitoring features that Life360 lacks. Most people consider it a better version of Life360.
Why?
It provides real-time location-sharing features that keep you updated with any family member's current activity.
The app is dedicated to iOS devices allowing you to navigate your loved ones in an emergency. You also get in-app Find My Phone features to help you track your missing or stolen devices.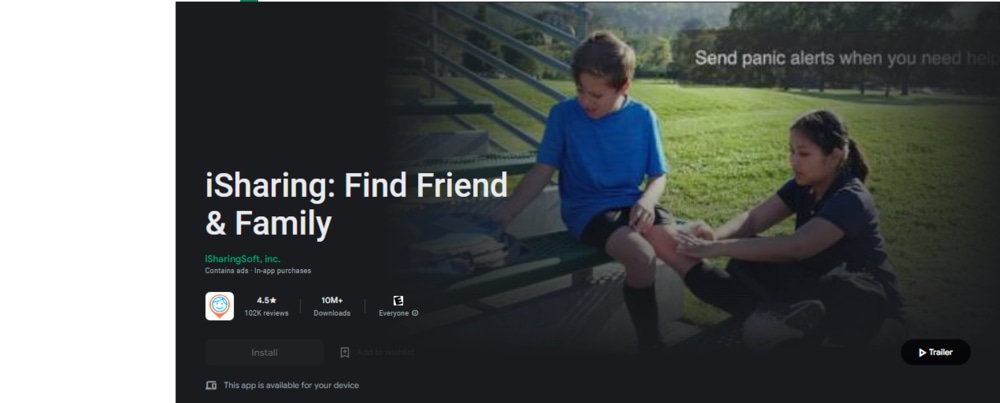 Pros
Safe to use
Connect with multiple people using chat
Appropriate for children
Cons
Limited functionality
Inaccurate location history
No.8 FamiSafe
FamiSafe is a parental control tool that can instantly replace Life360 because of its management and monitoring features. It is specifically designed to monitor your children's activities through their phones. FamiSafe has a vast horizon providing you with not only tracking but blocking functions as well.
From checking the battery percentage to restricting screen time, you can manage any targeted device the way you like. You can even block purchases, ads, irrelevant content, and inappropriate websites on your child's phone.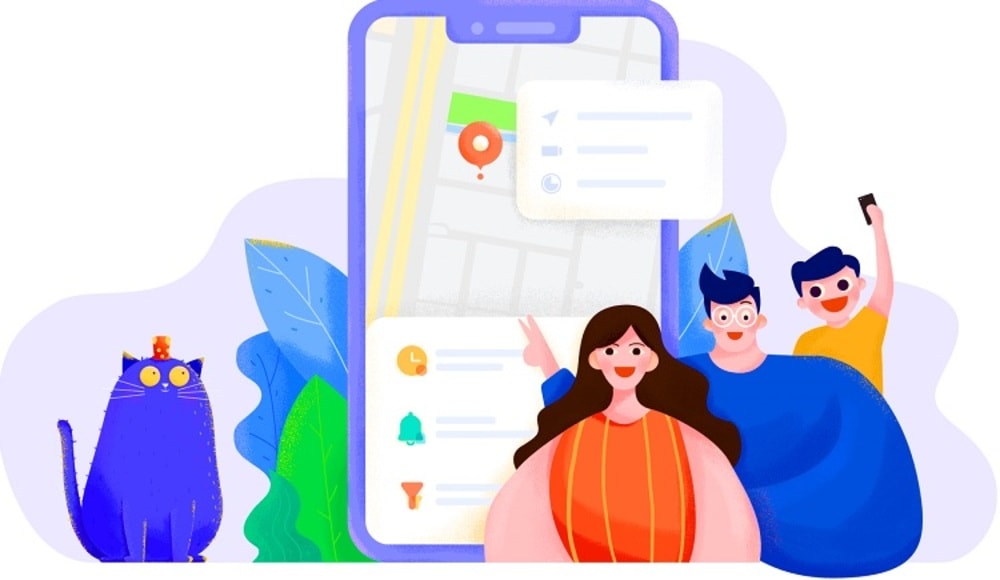 Pros
Feature-enriched application
Both web and mobile apps are equally good
A wide variety of parental control tools
Cons
Complex controls
Takes a long to set up
No.9 Glympse
Another professional location-tracking application that allows you to share locations by creating groups with your loved ones is Glympse.
It is quite a user-friendly app with simple functionalities helping you check on your family without any hindrance.
The app stands out from Life360 because of its GPS tracking feature with complete visibility over every real-time activity and movement.
When it comes to ease of use, you don't even have to register to use the app, as it gives access to the tool and map without sharing your information.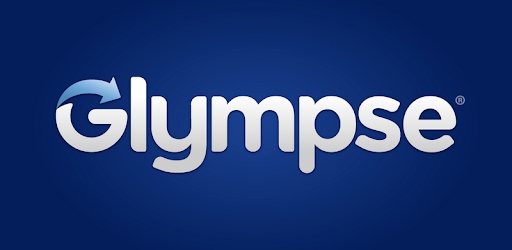 Pros
Accurate location tracking with instant chats
Free to use
Monitor multiple devices at once
Intact your privacy by restricting what you share
Cons
Security concerns since it is free
Buggy interface
Lagging controls
No.10 Google Maps
One of the highly reliable live-location trackers that work ideally as a Life360 alternative can be Google Maps.
It has basic location-sharing features that Life360 lacks and can help you find correct directions to anywhere you want. You can even turn on your location, allowing other people within your contact to see your whereabouts.
The app offers freedom of how long you want to share your location with someone by setting a specific duration, after which it can be automatically disabled.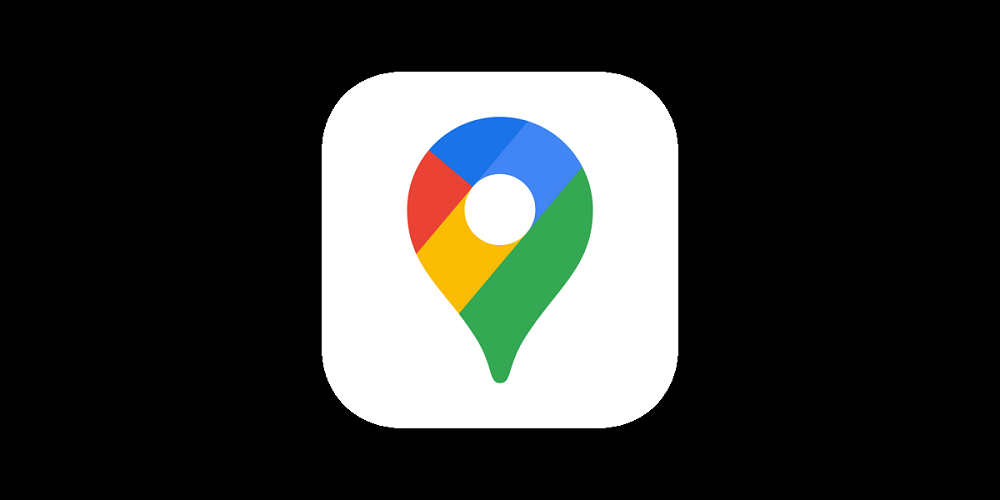 Pros
Free to use
Keep track of your location history easily using Google Web Dashboard
Available by default on Android OS
Cons
No geofencing features
No alerts when switched locations
Part 6: Other Related Questions about Life360
Since we've reached the end of the blog, here are some of the frequently asked questions about Life360:
6.1 Can you tell if someone is tracking you on Life360?
No, you cannot tell if someone's checking your location. The app doesn't have any feature to notify users that they're being tracked. It offers a private map to navigate the other person's real-time location and only sends automated alerts when they enter a specific spot.
6.2 Is Life360 good for relationships?
Relationships are built around trust, so if you have complete faith in your partner, then there's no need to spy on them by tracking apps like Life360.
Both of you shouldn't have anything to hide, and keeping an eye on each other indicates your lack of trust which means bitter consequences.
6.3 Is Life360 safe from hackers?
Life360 offers no safety from potential hackers with minimum security measures implemented. The app has limited failed login attempts and doesn't even offer two-factor authentication.
Conclusion
When you're just learning about a tracking app like Life360, the first question that pops into your head usually includes: "is Life360 safe?" and more.
While Life360 is an unsecured app, it doesn't even offer accurate monitoring features. The app sells your personal information and is considered a threat to your privacy. Thus, it is always wise to switch to a better option like Yeespy.
Yeespy is a high-end tracking app that isn't restricted to location but offers many different tracking features using the targeted person's device.