As a parent, keeping an eye on your children's safety is a top priority. One way to ensure their safety is through phone tracking.
With IMEI number tracking, you can locate your child's phone and have peace of mind knowing they are safe.
In this article, we will explore how to track a phone number using IMEI online for free.
We'll also discuss a popular location-tracking app that can be useful for keeping track of your child's phone.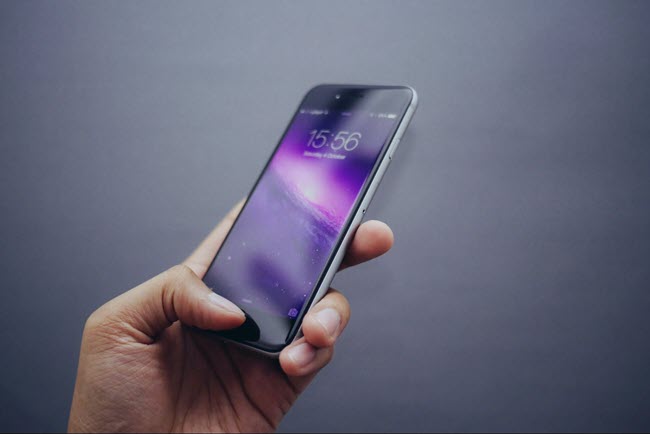 Part 1: Can I Track A Phone by IMEI Number for Free?
While there are several ways to track a phone, following it by IMEI number is a reliable method.
However, it's important to note that using IMEI to track a phone is not always free.
Some websites claim to offer free IMEI tracking services. Still, they are often unreliable and may require you to provide personal information.
Part 2: Why Do You Need to Track Phone using IMEI Online?
Tracking a phone using IMEI online can be an important step in ensuring the safety of your device and the personal information it contains.
When a phone is lost or stolen, tracking its location through IMEI can help recover and prevent the theft of personal data.
Additionally, monitoring a child's phone through IMEI can provide peace of mind for parents who want to keep an eye on their child's whereabouts.
By using IMEI tracking, you can also ensure that your phone remains secure and is not used for illegal activities, such as fraud or theft.
Part 3: Where to Find The IMEI Number on Your Device?
Knowing your device's unique IMEI number is crucial for many reasons, especially when tracking phones by IMEI.
The IMEI number can help you locate your lost or stolen device, making it easier to retrieve it. But where can you find this mysterious number?
For Android devices, you can locate the IMEI number by following these simple steps:
Go to "Settings"
Click on "About Phone"
Select "Status"
Scroll down to find the IMEI number
For iOS devices, finding the IMEI number is just as easy:
Go to "Settings"
Click on "General"
Select "About"
Scroll down to see the IMEI number
Part 4: Track Phone Using IMEI Online Tracking Websites (less effective)

Have you lost your mobile phone? Or do you need to keep an eye on your child's phone activity?
One method you may come across is tracking your phone using IMEI online. Before you jump into using this service, it's important to be aware of its potential risks.
To use an online IMEI tracker, you need to enter a valid IMEI number and the country where the phone was registered. While some online trackers promise to provide a precise update on the phone's status, many are unreliable.
Moreover, you may be required to complete surveys, which could waste your time. It's crucial to remember that this method always has risks and may be considered intrusive to the phone's owner.
Part 5: Track Phone with Online IMEI Tracking App (more effective)
So, it is concluded that online tracking of a phone via IMEI number is risky and a bit ineffective.
What should be the next step?
Well, opting for a dedicated tracking app that offers reliable results is the way out.
Which option to choose?
We recommend Yeespy, a spy app compatible with all Android and iOS devices, and you do not need to find the IMEI number at all. It instantly shares the location of the target device on its web-based control panel.
The installation is quick and easy.
5.1 Key Features of Yeespy Phone Track
The Yeespy location tracking brings forward the following results on its dashboard:
The complete history of the visited places
Additional information, such as addresses, longitude, and latitude
The time when the specific site was visited by the target user
Comprehensive map view of the real-time location
5.2 How to Spy on a Phone?
You can track phone free online using Yeespy by following the below-listed guidelines:
Track an iPhone
Step 1: Create an Account
Start by sharing your email address to create a new/free Yeespy account.
Step 2: Enter the iCloud Account Credentials
Share the user's iCloud information for device verification. Enter the Apple ID and Password.
Step 3: Track the iPhone Location
Visit the dashboard, and click on the GPS Locations feature. View the details there!
Track an Android Device
Step 1: Sign Up For Free
After accessing the Yeespy website, click the Sign Up Free tab and create a new account by entering your email address.
Step 2: Install the Yeespy Android App
Apply the app installation instructions on the newly formed account to set up the dedicated Android app.
Step 3: Track the Android Phone Location
Open the web-based control panel via any browser. Next, click on GPS Location, and check the complete information on the user's location.
5.3 What Else Can Yeespy Do?
As discussed, Yeespy is a comprehensive phone tracking solution, thanks to features such as:
Browser History Tracking
Call and SMS Monitoring
App, WiFi, and URL Blocking
Events and Notes Checking
Checking Sensitive Keywords and Passwords via Keylogger
5.4 Why Choose Yeespy as The Best Phone Track App?
For one, Yeespy is easy to manage. The sign-up is free, and the installation can be finished within a few minutes.
Moreover, you do not have to alter any security settings(jailbreak or root) to enable Yeespy.
Also, it is entirely safe to use, and if it is ever any issue, the customer support center is available 24/7.
Part 6: 3 Other Less-Recommended Ways to Track Phone Using IMEI Online Free
Here are three additional ways you can track a phone's location via IMEI number online:
6.1 Try Google Timeline
If you want to know where you've been, Google Timeline is a helpful tool to help you recall the places you visited with your phone. It doesn't track your phone but only gives a location history if your phone's GPS was on.
The steps are as follows:
Launch Google Maps on your Android or iPhone.
Tap the Profile Icon.
Select Your Timeline from the list of options on the pop-up menu.
Log in to your Google account to view your location history if prompted.
Select the date from the calendar at the top of the screen to see your location history for a particular date.
Google Timeline will display your movements for that day with the places you visited and the time you spent at each location.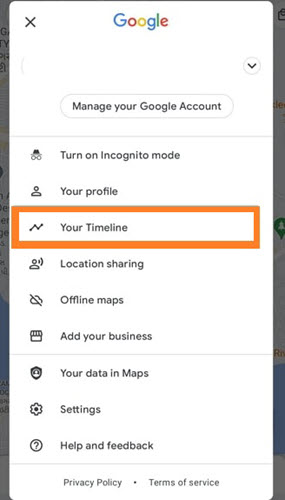 Pros:
Cons:
Doesn't always work
Not a dedicated tracking tool
6.2 Try Google Photos
Using the Google Photos feature, you can easily find out where the device has been.
The steps will show you how to use this utility:
Visit the Google Photos website and sign in with the Google account the target user has used to sync the photos.
Check if the mobile's Google Photos app enables the "Backup & Sync" button. If yes, you can access the phone's camera roll.
Keep an eye on the latest photos. If your phone is in someone else's hands and they take a picture, it will automatically upload to the account.
You can see the photo; the details will provide information on the device that captured the image, which may lead you to the phone's location.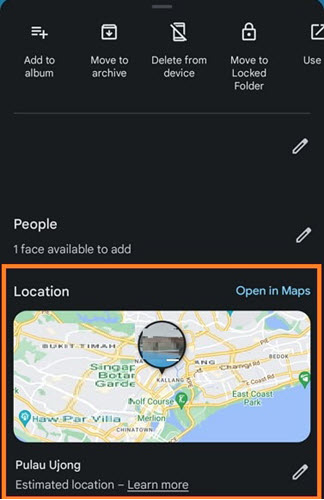 Pros:
Cons:
Dependent on GPS switched on
may not always show the exact location of your mobile.
6.3 Report on CEIR
The Indian government has launched a tool called Central Equipment Identity Registry (CEIR) which enables you to remotely block and locate a lost phone.
Here are the steps:
Visit the official CEIR website. Click on the "Lock Stolen/Lost Mobile" option and provide details about the lost device, including device information and personal details.
Once you submit the form, you will receive a Request ID number.
Use the Request ID number to unblock an IMEI number and get an update on your lost phone's status.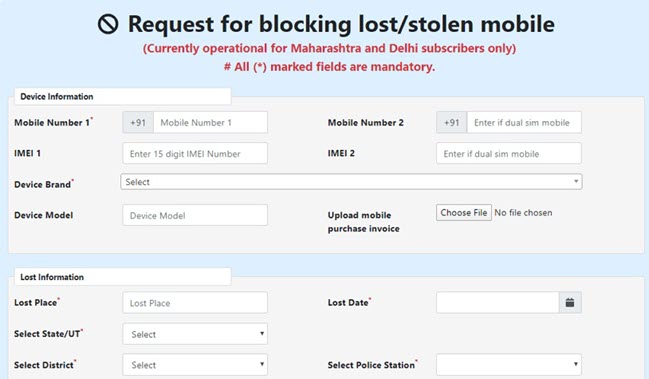 Pros:
No installation is needed
Cons:
Ineffective sometimes
Outdated
Specific to one country
Part 7: What Is The Best Way to Track Phone Using IMEI Online Free
Watch out for the following comparison table that'll show you which solution you should opt to track the phone location:
| Method | Accuracy | Ease of Use | Prerequisites |
| --- | --- | --- | --- |
| Online IMEI Tracker | Unreliable | Easy | IMEI number, country of origin |
| Yeespy Tracking App | Reliable | Easy | None |
| Google Timeline | Unreliable | Easy | Google Maps |
| Google Photos | Inconsistent | Easy | Google Photos account |
| CEIR Report | Ineffective | Easy | None |
It depends on your specific needs and circumstances. If you're looking for a reliable and dedicated tracking app with comprehensive features, Yeespy may be the best option.
However, if you want a free option and just need to track the places the target user has been to, Google Timeline could be useful.
Conclusion
When you track phones using IMEI online free, it is vital for the information to be accurate and up to date.
If not, then the whole action is for nothing.
So, to get the best results, you can opt for the solutions listed in this article, such as Yeespy.
Try them now!