Have you ever found yourself worrying about the safety and whereabouts of a loved one? If so, you're not alone.
Fortunately, technology has made it easier than ever to keep tabs on your loved ones and ensure their well-being.
In this article, we'll show you how to track a cell phone location for free using Google Maps.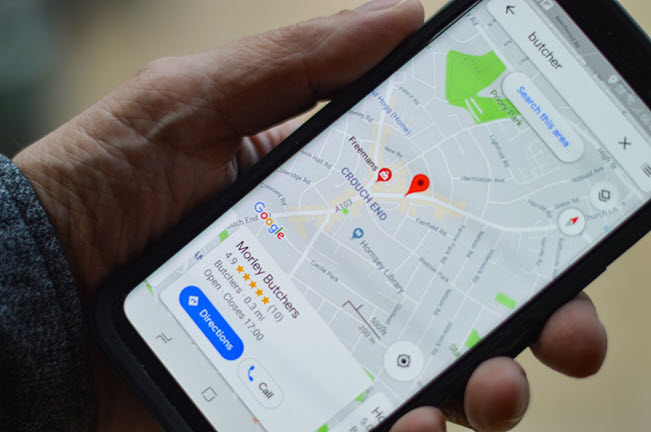 Part 1: Can I Track Cell Phone Location for Free with Google Maps?
Absolutely!
Google Maps is a powerful and free tool that can be used to track the location of a cell phone. With just a few simple steps, you can ask a loved one to share their location or do so yourself and get real-time updates on their whereabouts.
Google Maps cell phone tracking is a safe, easy, and free solution that lets you experience the peace of mind of knowing your loved ones are safe and secure.
Part 2: How to Track Cell Phone Location for Free with Google Maps
Tracking a loved one's cell phone location for free with Google Maps is an easy and effective way to ensure their safety and well-being.
Follow the steps below to learn how to track someone on Google Maps without them knowing:
Simply open Google Maps on your smartphone and click the menu icon in the top left corner.
From there, select "Location sharing" and choose the loved one with whom you want to share your location.
Access their phone, and accept the location-sharing request; you'll be able to see their real-time location on the map.
That's it!
Limitations
Limited tracking - The location tracking feature on Google Maps is not always 100% accurate and may not work in areas with poor network coverage.
Battery life - Tracking someone's location in real-time can drain their phone's battery quickly, which could be a concern for some users.
Technical issues - The location-sharing feature on Google Maps may not work on all devices or in all countries, which could limit its functionality for some users.
Part 3: The Best Alternative Way to Track Cell Phone Location for Free
Looking for a more effective way to track a loved one's cell phone location for free?
While tracking a cell phone on Google Maps is a great starting point, it's not the only option available.
In fact, you can use various alternative tools and methods to track cell phone locations for free, each with its unique benefits and features.
3.1 Yeespy - The Best App to Spy on iPhone without Installing Software
If you're looking for a reliable and user-friendly way to track a loved one's device, the Yeespy app is a fantastic option.
This powerful app has a range of features that allow you to track a device quickly and easily, making it perfect for keeping an eye on your kids, partner, or other loved ones.
One of the best things about Yeespy is that it supports Android and iOS devices, so you can use it to track a phone's location, no matter your device.
Plus, with its simple installation process and intuitive user interface, the app is easy to use. It can be set up in just a matter of minutes.
Key Features of Yeespy iPhone Spy App
This Location tracker provides these comprehensive details for you on the online dashboard:
Complete overview of the visited locations, when they were visited, and the address details
Map view of the current/real-time location
Longitude and latitude of the online position
How to Spy on an iPhone without Installing Software?
There is no need to install any Yeespy app or software to enable the tracking services on the target phone.
How?
Follow the step-by-step guide to learn the process:
Step 1: Create Your Yeespy Account
On the Yeespy website, tap the Sign Up Free button, and share your email address. Now, you have created a free account.
Step 2: Verify iCloud Details
Next, provide the Apple ID and password the target user has used on their phone to use iCloud. This process will verify their iOS device.
Step 3: Track the iPhone Location
Finally, visit the online control panel via your web browser. Tap GPS Locations feature to view the details, as mentioned above.
What Else Can Yeespy Do?
Other than Location Tracking, Yeespy also offers these tools for a complete mobile tracking experience and to ensure your loved ones are safe online:
Geo-fencing
App and website blocking
Text and calls monitoring
Browser history spying
Screen recording
Why Choose Yeespy as The Best iPhone Spy App?
Not only is the app packed with a range of useful features, but it also offers a number of compelling benefits that set it apart from the competition.
For example, this easy-to-use service provides reliable customer support 24/7, with a helpful FAQ section, a comprehensive help center, and responsive email support.
Additionally, Yeespy is designed with privacy and security in mind, using secure servers and data encryption to keep your family's personal information safe and secure.
3.2 Find My
If you are still a bit concerned about losing your iPhone or the whereabouts of a loved one's device? Fear not, because the Find My app is here to save the day!
This incredible app is available on all iOS devices and instantly tracks any lost iPhone.
Let's dive into the step-by-step process of tracking an iPhone without iCloud using the Find My app:
Launch the Find My iPhone app on a device that's connected to the same iCloud account as the other user's iPhone.
Next, provide the target user's iCloud account credentials to log in.
Now, select the Devices option, and tap on the target user's iOS device.
Tap the "Devices" tab at the bottom of the screen.
Finally, you can now view the location of the iPhone.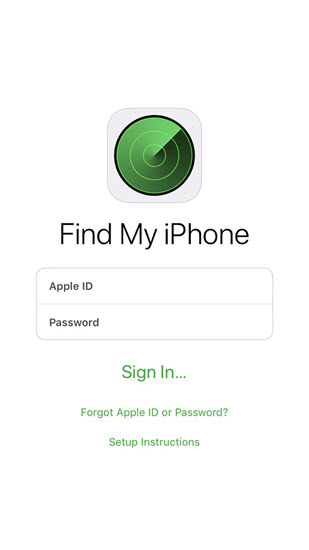 Pros:
Cons:
Learning someone's Apple ID and password can be a hassle
Only works to track iOS devices
3.3 Find My Device
You can view their whereabouts remotely using the target user's Google Account info!
Follow the steps to learn how!
Go to Google search and enter Find My Device.
Tap on the official URL, and sign in using the target person's Google Account credentials.
The map view will share their location.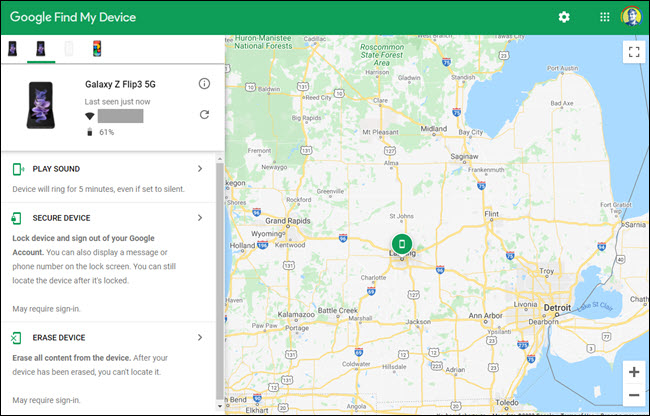 Pros:
Cons:
Google Account is a must
Dependent on an internet network for real-time updates
Part 4: Reviews on The Above 4 Methods
Besides tracking someone with Google Maps, you now know 3 other methods. But which solution is the best?
Check out this comparison table:
| Solution | Ease of Use | Compatibility | Other Monitoring Features |
| --- | --- | --- | --- |
| Google Maps | Easy | Android and iOS devices | None |
| Yeespy | Easy | Android and iOS devices | Geo-fencing, app/website blocking, text and calls monitoring, browser history spy, screen recording, and more |
| Find My | Easy | iOS devices | None |
| Find My Device | Easy | Android devices | None |
As you can see, there are various solutions available for tracking a loved one's cell phone location for free.
Each option has its unique benefits and limitations.
While Google Maps and Find My are free and easy to use, they have limitations such as tracking accuracy and compatibility with only specific devices.
Yeespy offers a comprehensive tracking experience with multiple monitoring features.
Conclusion
Though learning how to track cell phone location for free via Google Maps is convenient, it has a few hard-to-ignore limitations.
So, it is why we have shared information on three alternative solutions.
Try them out one by one to get the required results and ensure your loved ones have a safe online experience.