Facebook has become a ubiquitous presence in our daily lives, connecting us with friends and family worldwide.
Unsurprisingly, many people spend hours browsing the site, checking out photos, posts, and activities of the people in their network. And for those looking to get to know someone better, Facebook activity can be a valuable source of information.
So how to see someone's activity on Facebook to learn about their preferences?
We have discussed this topic in detail here.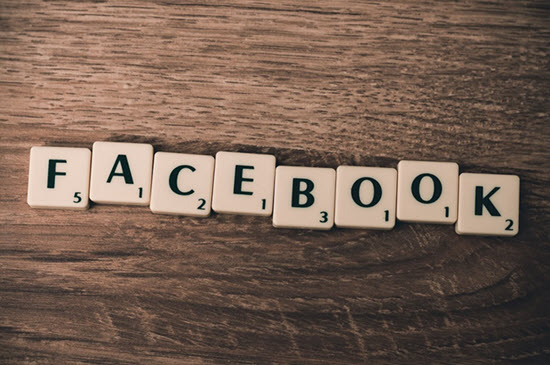 Part 1: Reasons to View Someone's Activity on Facebook
One might want to view someone's FB activity log for several reasons.
Some of these factors include:
Keeping an eye on a romantic partner to ensure fidelity
Monitoring a child's online activity for safety and well-being
Investigating the suspicious behavior of a friend or family member
Keeping tabs on a business partner or colleague
Gaining insights into the interests and habits of a potential employee or romantic partner
Identifying the sources of cyberbullying or harassment
Keeping track of the activities of a public figure or celebrity
Monitoring the social media presence of a brand or company
Investigating the authenticity of a person's online identity
Part 2: 5 Methods to See Someone's Activity on Facebook
These 5 Facebook activity trackers can help you access the information you seek without the Facebook profile owner knowing about it!
Method 1. See Activity on Facebook with Facebook Monitoring App
Utilizing a mobile monitoring application is the most useful way to view Facebook activity.
One reputable option is Yeespy, available for Android and iOS devices. This app has a robust feature for monitoring Facebook activity and is user-friendly to navigate.
1.1 Key Features of Yeespy Facebook Spy App
Yeespy offers the following functions while tracking someone else's Facebook account activities:
Access to all Facebook notifications
Tracking of all Facebook messages and the time they were exchanged
Information, such as the number, name, and email of the user who interacted with the target person
1.2 How to See Someone's Facebook Activity via Yeespy?
Learn how to see everything someone does on Facebook with Yeespy here:
See Someone's Activity on Facebook for Android with Yeespy
Step 1: Make A New Yeespy Account
Provide your valid email address to sign up for a free account on Yeespy.
Step 2: Install the Android App
Now, install the dedicated Android app by applying the guidelines on your account.
Step 3: View the Facebook Activities
Launch the online control panel on your browser. Click Social Networks and select Facebook to view the activity log.
See Someone's Activity on Facebook for iOS with Yeespy
Step 1: Create the Yeespy Account
Set up your new account for free by only sharing a valid email address.
Step 2: Share the iCloud Account Credentials
Next, validate the target iPhone or iPad by inputting the user's iCloud account details.
Step 3: View the Facebook Activity Log
Finally, run the online dashboard on any browser, and click Social Networks.
Next, click on Facebook to check the required info.
1.3 What Else Can Yeespy Do?
Here are a few handy features Yeespy has to offer:
It allows you to view the browsing history and use a keylogger to learn frequently used keywords on the phone.
You can block Facebook and other social apps for added security.
You can easily track activities on social apps and keep tabs on the target user's location.
1.4 Why Choose Yeespy as the Best One?
The friend activity on Facebook via Yeespy is easily accessible without rooting or jailbreaking the phone.
Plus, the information is updated on the spot and provided on the web-based control panel. Moreover, customer support is available 24/7 for technical assistance.
Method 2. Check Recent Activity Log on Facebook Side Tab
You can use the Facebook sidebar to view friends' activity.
How?
Try accessing the target phone and going to the "Activity Log" section. To find this icon, open the Facebook app, tap "Menu", and then tap the user name.
Look for "Activity Log"; here, you can view all posts, whether they are hidden or not.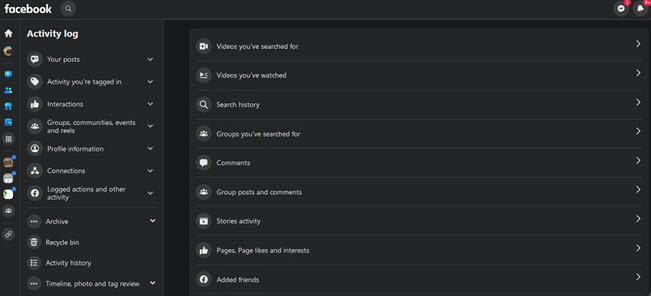 Pros:
Simple
Free
Provides all past information
Cons:
Requires you to manually access the target phone
Method 3. See Someone's Likes on Facebook Profile Page
If you're looking to check the Facebook activity of someone on your friend list, the simplest way to do so is by visiting their profile page.
By checking their profile, you can see what they have reacted to on Facebook and if they have made their posts visible to the public or friends only.
Here's how to view someone's Facebook activity and likes:
Log in to your Facebook account and go to the friend's profile.
Click the "More" button on their profile and select "Likes" from the drop-down menu. This will show you all the pages, movies/TV shows, etc., they have liked.
To view other activities, repeat the process and select a different category, such as Music.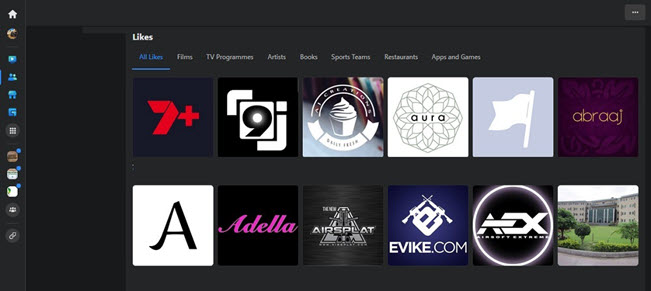 Pros:
It's a straightforward method that doesn't require any additional software or apps
Cons:
It only works for friends whose profile is public or friends only
This method doesn't allow you to see any other activities like posts, comments, friend requests, etc
Method 4. View Someone's Facebook Activity by Checking Likes
Another way to view someone's Facebook activity is by checking the likes on their profile. However, this method also requires the person to be on your friend list.
The process is easy:
Log in to your Facebook account and open the person's profile.
On their profile, access the "About" section.
Here, you will find the "Likes" section; click on it.
You can then click "See All" to view all the pages, posts, and other content the person has liked.
Pros:
Easy
No need to befriend the person on Facebook
Cons:
It doesn't give you a comprehensive view of all your friend's activity on Facebook, only the likes they made.
This method only shows the likes made on the platform but not the reactions.
Method 5. See Someone's Activity on Facebook Using Cookie Files
Another way to view someone's Facebook activity is by using cookies. Cookies are files that websites use to collect information about internet users, and they can track browsing sessions, which may contain sensitive data such as Facebook usernames and passwords.
You and the target person must use this method to connect to the same Wi-Fi network. You must also download a specific extension to the target person's browser to start storing cookies.
Pros:
It allows you to access sensitive data such as Facebook usernames and passwords that might be stored in the cookies
Cons:
This method is more complex and might require some technical knowledge and tools
You and the target person need to be connected to the same Wi-Fi network
It raises ethical concerns, as it's not respectful of the targeted person's privacy.
Part 3: Is It illegal to See Someone's Activity on Facebook?
It is not illegal to view someone's activity on Facebook if they have a public profile or if you are friends with them. However, if the person has set their profile to private, it is not allowed to view their activity without their consent.
Additionally, using methods such as cookies or other hacking techniques to access someone's private Facebook activity without their consent is illegal in many jurisdictions.
So, it's important to be aware of the laws and regulations of your jurisdiction and always respect people's privacy.
Part 4: FAQs about Seeing Someone's Activity on Facebook
This FAQ section will provide more information on how to access someone else's Facebook activities:
4.1 How Do You See What Someone Likes and Comments on Facebook?
Employ Yeespy on their phone to view the Facebook social app activities without the other person knowing. Similarly, you can access their activity log to review the required information.
4.2 How Do You See What Someone Has Commented on Facebook?
Solutions, such as Yeespy and activity log, can enable you to see someone else's Facebook comments.
4.3 How Can I See All Interactions with Someone on Facebook?
To see all interactions with someone on Facebook, go to their profile and click on the "More" button and select "See Friendship" from the drop-down menu.
This will show you all your interactions with that person on the platform, including posts, comments, and messages.
Conclusion
This concludes our detailed analysis of how to see someone's activity on Facebook. Each solution has been tested and provided the expected results.
However, if you are seeking an easy and non-technical option, give Yeespy a go, as it is user-friendly and capable of providing results without the other user noticing.