Instagram users generally post stories on their accounts, enabling them to discover who viewed them. Moreover, the stories vanish after 24 hours, so it is a secure approach to let the world know what you have been up to without leaving a significant digital footprint.
Furthermore, teens and tweens often hide parents from their stories, primarily if they intend to post a story unsuited to their age(something the parents would disapprove of).
So, under these circumstances, a parent would want to view Instagram stories without an account.
How can they do that?
This article will explore the solutions. So, read on!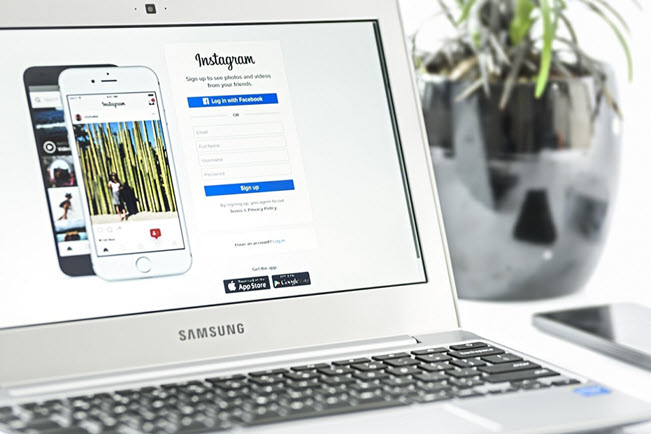 Part 1: Top 10 Apps to View Instagram Stories without An Account
There are dedicated applications available across Android and iOS devices that let you see Instagram stories without an account.
However, such platforms only work if the target Instagram profile is set as a public account. Moreover, these apps require you to subscribe to their premium service to fully access Insta stories without an account.
1. StoriesDown
StoriesDown is an Instagram Story viewer app that allows users to instantly and anonymously view Instagram Stories without the need to log in or create an account. Additionally, users can download high-resolution videos and photos and store them on their devices.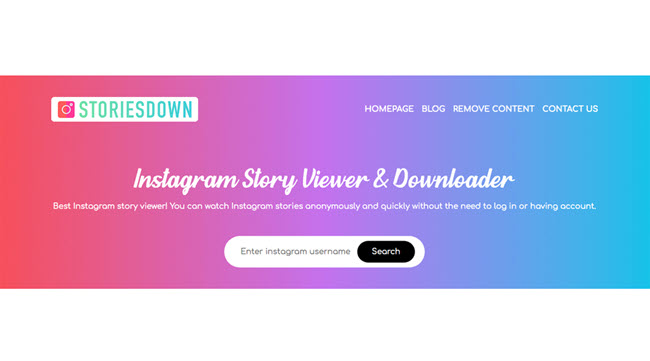 2. Story Saver
From letting you view IGTV to another profile's stories without owning an account, Story Saver is a useful platform with an intuitive interface.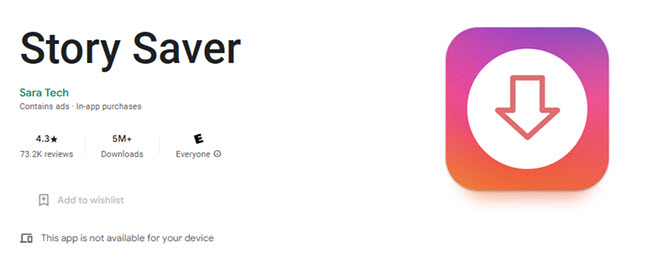 3. InstaStories
InstaStories is another option for viewing public Instagram accounts anonymously. It is compatible with all devices, including desktop computers, tablets, and smartphones.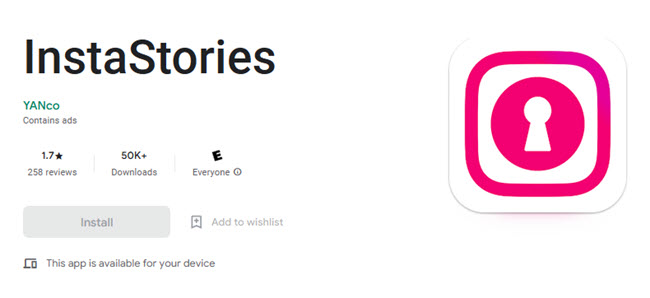 4. iGram
iGram is an application that can assist users in downloading photos and videos from Instagram, as well as videos from IGTV. Moreover, it is user-friendly across various platforms, including mobile phones, tablets, and personal computers.

5. Anon IG Viewer
Anon IG Viewer is an online tool that enables users to view Instagram stories and posts from people they're interested in without being aware. Users can also download Stories or posts to their computer or mobile device. Besides, the user interface has been modified to be more intuitive.

6. Anonymous Stories Viewer Pro for Instagram
Anonymous Stories Viewer Pro for Instagram is a top app for Android mobile devices. It features a special anonymous mode for individuals who want to view Instagram Stories secretly.
With this mode enabled, users can use Instagram. At the same time, the app runs in the background without anyone knowing their movements or actions.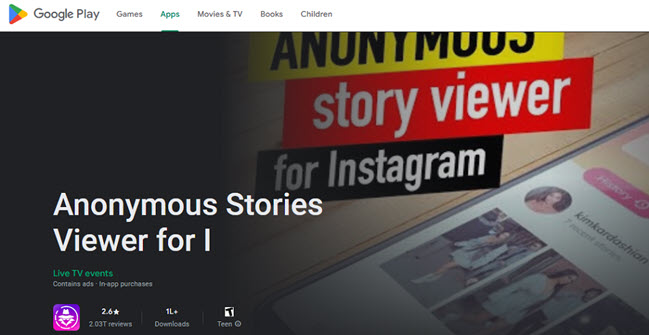 7. Dumpor
Dumpor makes downloading Instagram Stories and Reels simple, and users can view profiles without revealing their identity. One of its unique features is the ability to perform Instagram stories search without an account based on location.
Users can browse Instagram anonymously without logging in, searching through hashtags, profiles, and GPS.

8. BlindStory
BlindStory is an app that is accessible on both iOS and Android. It is well-liked by users for its ability to download Instagram Stories and view them anonymously.
It also offers a feature known as a Story magnet, which automatically downloads Stories from favorite users.

9. StoriesIG
This platform lets users view, download, and store Instagram Stories and Story highlights.
It's simple to use and doesn't require users to install apps on their devices to get started. It's ideal for anyone interested in downloading Stories and sharing them on other social media platforms, such as Facebook.

10. Mystalk
This app lets the user search for the target profile, providing accurate results every time. With it, one can easily start viewing Instagram stories without an account and even download the content to the device, thanks to an intuitive interface for non-technical users.

Part 2: Top 5 Websites to See Instagram without Account
Like the phone app, you can manage websites on your PC, Mac, or any smartphone to view Instagram stories anonymously.
Still, these sites may offer paid services and are dependent on a public account. In case the Insta profile is set to private, then these sites are helpless!
1. InstaFollowers
For those who want to take things a step further, InstaFollowers is the ultimate all-in-one tool. With this platform, you can see IG stories without an account and download them to keep forever.
Whether you're an avid Instagram user or just a curious onlooker, InstaFollowers has something for everyone.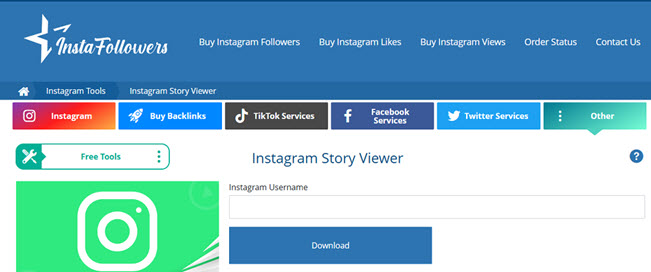 2. Gramphir
If you're looking for a user-friendly option, look no further than installed.com. This platform is incredibly easy to use - simply type the name of the account or hashtag you're interested in into the search bar and let the platform do the rest.

3. Greatfon
Another great option is Greatfon.com, a platform that allows you to view Instagram stories, profiles, and followers anonymously. You can search by tags or locations, view user photos and videos, and even download stories to keep forever.

4. Picuki
For a more advanced option, try picuki.com. This platform allows you to edit and browse Instagram stories, profiles, followers, posts, and tags online without an account. It's perfect for those who want to create a professional-looking profile or stay up-to-date on the latest trends.
5. Instagram Stalker
If you're looking for a way to keep tabs on your favorite Instagram accounts without them knowing, look no further than Instagram Stalker.
In addition, this service allows you to view other users' stories, accounts, and reactions anonymously, making it the perfect tool for stalking without getting caught.

Part 3: The Most Safe and Recommended Way to View Instagram Stories without An Account
Want to know what's being shared via stories on Instagram without the hassle of logging in?
Say hello to Yeespy, the ultimate story peeping-tom tool.
It makes everything effortless to keep tabs on those you're curious about, with real-time updates that keep you in the loop. Whether you're using an iPhone or Android, Yeespy has you covered.
So why wait? Start snooping today!
3.1 Key Features of Yeespy Instagram Viewer
What does this Instagram story viewer have to offer?
Check the following list:
Access to Insta DMs
Details(name, number, email, picture) about the person the target user interacted with on the social app
Timestamps
3.2 How to See Instagram Without an Account?
Here's how you can view an Instagram story without an account using Yeespy:
See Instagram for Android
Step 1: Sign Up to Create a Yeespy Account
To begin, share your email ID, enabling you to create a free account.
Step 2: Install the Android App
Next, read the onscreen manual and apply it to download and install the Yeespy app on the target Android phone.
Step 3: See the Instagram Stories
Finally, visit the online dashboard, select Social Networks, and click Instagram to check the Insta stories without the hassle of an account.
See Instagram for iPhone
Step 1: Sign Up to Create a Yeespy Account
Enter your email address to set up a new account.
Step 2: Share their iCloud Credentials
Learn the credentials of the target user's iCloud account, and enter them to verify the device.
Step 3: View the Instagram Stories
Go to the web-based dashboard. There, click Social Networks and tap Instagram. Now, you can check the user's stories anonymously.
3.3 What Else Can Yeespy Do?
The following features are also accessible via the Yeespy online dashboard:
Call Logs/Contact/SMS Monitoring
Social Apps Tracking – WhatsApp/Snapchat/Messenger/Skype
Photo and Video Spying
Browser History Surveillance
3.4 Why Choose Yeespy as The Best Instagram Viewer?
Besides a completely secure and easy-to-use phone tracking app, Yeespy offers responsive customer support (available 24/7).
It provides budget-friendly pricing plans to monitor the Android or iOS device effectively. Moreover, every feature is available to use without the requirement for jailbreak or root.
Part 4: FAQs about Instagram
Continue reading for more tips on viewing Insta stories undetected!
4.1 Do you need an Instagram account to track someone else's profile?
If you enable Yeespy on the other user's phone, then there is no need to own an Instagram account to track their profile activities.
4.2 How to view Instagram stories without them knowing?
Simply use Yeespy's services to view every story the target user posts on their account without them ever finding out!
Conclusion
Each app and website mentioned here can let you view Instagram stories without an account. However, some services listed are either too expensive or limited to public profiles.
So, if you run into a dead end with these apps, give Yeespy a try, as it allows you to check the required information whether the target Insta account is private or public.