From sharing images to having a private conversation, Instagram offers it all. This is why it became popular, prompting Meta to acquire it for billions.
However, there are some dangers to excessively using this platform, and it is recommended that parents remain aware of what their child is doing on Instagram.
So, how to see someone's activity on Instagram and ensure everything is fine?
We'll discuss the solutions here!
Part 1: 3 Common Ways How to See Someone's Activity on Instagram
Initially, we'll begin by showing you the official ways how to see friends' activity on Instagram.
Let's begin!
1.1 See Someone's Most Recent Posts on Instagram
It is quite simple to learn what sort of content the other person has been uploading on their Instagram account.
This is how you can check it out:
Access the other user's Instagram profile, and look at the three horizontal lines in the top right-hand corner. Tap it!
Now, tap the "Posts" option and check out the most recent ones.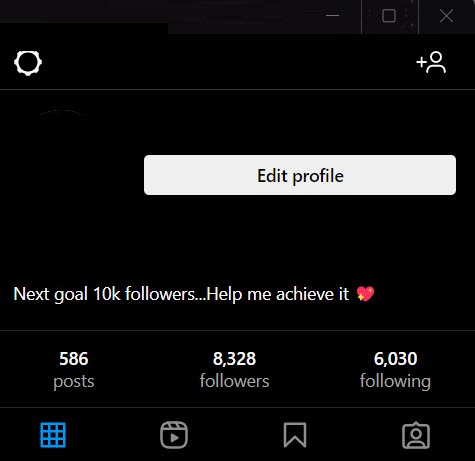 1.2 See When Someone is Online on Instagram
Instagram has a feature allowing users to see when someone was last active on the app, but it's not always clear when someone is online.
Here's how you can see when someone was last active on Instagram:
Open the Instagram app and go to the person's profile whose activity you want to check.
Look for the "Activity Status" or "Last Active" feature. This will be located below the person's name or username.
The time stamp will show when the person was last active on Instagram.
Please remember that this feature also depends on the account's privacy settings. If the account owner has turned off the option to share the activity status, it won't be visible to anyone.
Also, If the activity status is not visible on the profile, you might want to check if it's set to private by the account owner.
It's also important to note that Instagram doesn't have a "real-time" indicator of when somebody is online, as it is not a live chatting platform like others.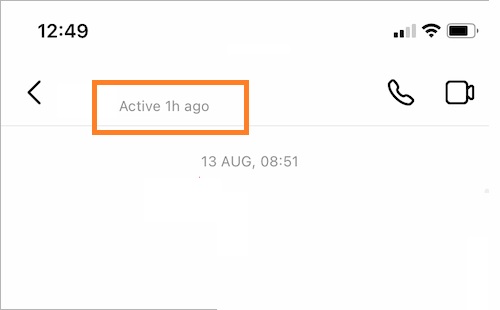 1.3 See Who Someone Recently Followed on Instagram
Are you curious to know who your friends or loved ones have been following on Instagram recently?
It's easy to check: you must access their "Following" tab.
First, head to the account you want to check and tap the "Following" tab.
Scrolling to the top of the list will reveal the freshest follows, the most recent accounts the person has started following. If you keep scrolling down, you'll be able to see older followers.
With this small trick, you can keep tabs on who your friends and loved ones are interacting with on Instagram and maybe discover some new accounts to follow yourself!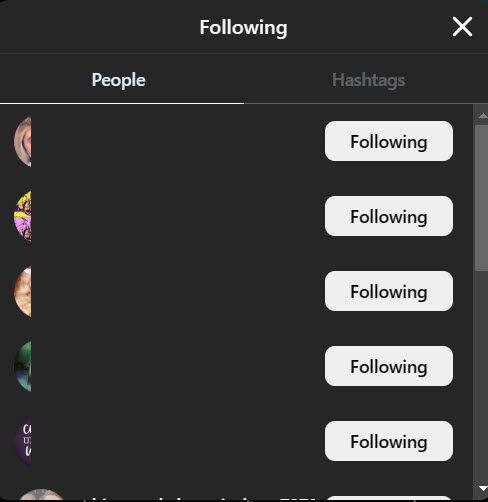 Part 2: The Advanced Way to Check Someone's Activity on Instagram
To use the solutions mentioned above, you either need to be a follower of the target Instagram profile or it needs to be a public account.
What if it is not possible?
You might wonder why there is no real-time way to check their activities!
Well, it is likely, thanks to Yeespy.
This app will display all the information you need to keep your child safe from predators and inappropriate content on Instagram.
Similarly, if you think your partner or spouse is cheating on you with someone via Instagram, then Yeespy enables you to gather the proof you need.
2.1 Key Features of Yeespy Instagram Activity Viewer
This is what you'll get with the Yeespy Instagram Spy tool:
Uncover the full conversation history
Gain insight into who the user is following with access to usernames and profile pictures
See the complete range of media, including photos, videos, and more
Yeespy gives you the ability to dig deeper into the user's Instagram activity
2.2 How to View Someone's Activity on Instagram?
So, how to see people's activity on Instagram via Yeespy?
Learn the installation steps below:
View Someone's Activity on Instagram on iPhone
Step 1: Sign Up on Yeespy
First, sign up with Yeespy. For that, provide your email ID.
Step 2: Share the iCloud Account Credentials
To verify the target iOS device, enter the other person's iCloud account details.
Step 3: Check the Instagram Activities
Open the online dashboard on your device. Click the Social Apps option. There, select Instagram to review the activities.
View Someone's Activity on Instagram on Android
Step 1: Create Your Free Yeespy Account
Start by providing a working email address to sign up for free with Yeespy.
Step 2: Enable the App
Install the Android app on the target device. Just follow the onscreen guidelines.
Step 3: Check the Instagram Activities
From your device, access the control panel. There, click on the Social Apps section and select Instagram. You'll find the required information there.
2.3 What Else Can Yeespy Do?
Besides Instagram tracking, Yeespy can do the following:
Locating the precise whereabouts of the device and the location history
Examining the user's contact details
Observing the user's interactions on various social media platforms,
Reviewing email and text history
Gaining insight into the user's browsing history
2.4 Why Choose Yeespy as The Best Instagram Activity Viewer?
What makes Yeespy the best option for you?
Well, this list will show you why:
It is easy to use, and the installation process is simple as well
There is no requirement to jailbreak/root the other user's device
It is totally undetectable
Customer support is there to help 24/7
It is accessible on any device with a browser
Part 3: FAQs about Instagram
Get answers to some of the most commonly asked questions about how to see someone's IG activity in this FAQ section
3.1 How do you see someone's liked activity on Instagram?
Previously, you could see someone's liked activity on Instagram by visiting their profile and tapping the "Following" tab. However, this feature has been discontinued.
So, now you can use apps like Yeespy to review the liked activity of someone else.
3.2 How can I see what pictures my boyfriend likes on Instagram?
To see what pictures your boyfriend likes on Instagram, you can either create a new account and request to follow him or ask him to log into their account on your device.
Similarly, you can enable Yeespy on his phone to quickly learn how to see friends' activity on Instagram.
3.3 How do you see who someone interacts with most on Instagram?
To see who someone interacts with most on Instagram, you can visit their profile and see the accounts they frequently interact with via likes and comments. Yeespy is another effective solution to this query.
3.4 Can you see other people's comments on Instagram?
Yes, you can see other people's comments on Instagram by visiting the post and scrolling through the comments section.
3.5 How can I check who my girlfriend recently followed on Instagram in 2023?
You are required to become a follower on your girlfriend's Instagram account. Afterward, visit her profile, scroll through the accounts she is following, and check the recently followed.
It's worth noting that your girlfriend can always unfollow an account, so you might want to check regularly.
3.6 Is messaging on Instagram private?
Messages on Instagram are generally considered private, as they are only visible to the sender and the recipient(s).
However, it's worth noting that Instagram provides end-to-end encryption only in Secret conversation mode; also, a user can screenshot or share the messages with others
Conclusion
With the proper tools, you can easily learn how to see someone's activity on Instagram.
However, remember that using official means could inform the other person about your intentions, resulting in severe trust issues.
So, for this reason, it is recommended to use services like Yeespy, which will ensure complete anonymity and offer updates on the spot.