Social media platforms like Instagram are incredibly convenient for interaction with loved ones and business-related communication.
However, excessive usage can be troublesome, especially for children.
Still, it is challenging to keep track of their activities, like stories, as Instagram notifies the user who has viewed them.
So, how to view someone's Instagram story without them knowing?
We'll share the top 5 techniques in this article!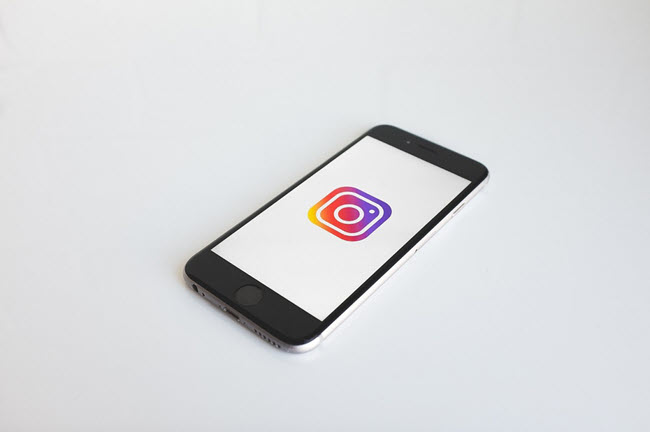 Part 1: The Best 2 Ways How to View Someone's Instagram Story Without Them Knowing (with a higher success rate)
First, we will look into the methods known to produce better results in terms of watching someone's Instagram story privately.
Let's begin!
1.1 Use an Instagram Viewer to See Instagram Stories (100% Workable)
Looking to view someone's Instagram story without them knowing?
One simple and effective way to do this is by using Yeespy, an online Story Viewer. With this handy platform, you can easily check the details through a web-based dashboard, as the information is updated constantly.
It can easily track iOS and Android devices, so there's no need to worry about compatibility issues.
Key Features of Yeespy Instagram Viewer
The Yeespy Instagram spy can:
Display chat messages
Share call logs
Show you the contact information
Tell you at what time the exchange happened
How to Watch Instagram Stories without Them Knowing?
By applying these steps, you can easily watch someone's Instagram story with Yeespy:
Watch the iPhone User's Instagram Stories With Yeespy
Step 1: Sign Up on Yeespy
Start by entering your email ID to make your free Yeespy account.
Step 2: Enter the iCloud Details
Input the target user's iCloud credentials(Apple ID/Password).
Step 3: Check the Instagram Stories
Access the online dashboard, and click on Social Networks. Select Instagram, and review the information without anyone knowing.
Watch the Android User's Instagram Stories With Yeespy
Step 1: Set Up a Yeespy Account
Share your email address needed to create an account for free on Yeespy.
Step 2: Enable the Android App
Set up the Android APK app on the device. Simply apply the guidelines stated on your Yeespy profile.
Step 3: Watch the Instagram Stories
Go to the control panel, and select Social Networks. Click Instagram to view the relevant stories.
What Else Can Yeespy Do?
Yeespy is an app that allows you to view your Instagram stories and access a wide range of personal information.
It includes contacts, texts, calls logs, address books, photos, videos, and browsing history.
Moreover, you can see activity on social apps(WhatsApp, Snapchat, Messenger, and more) and export and save media files(photos, videos).
Why Choose Yeespy as The Best Instagram Viewer?
There are several reasons to pick Yeespy as the tool to watch someone's IG story:
No jailbreak or root process required
Easy to use
Responsive customer support
Advance features
Cost-effective
1.2 Use an Anonymous Instagram Account
Another helpful method is to create a separate Instagram account and use it to view the other person's stories.
However, this is only effective if the target account is publicly accessible. If it is a private profile, there is a chance the other won't approve your follow request.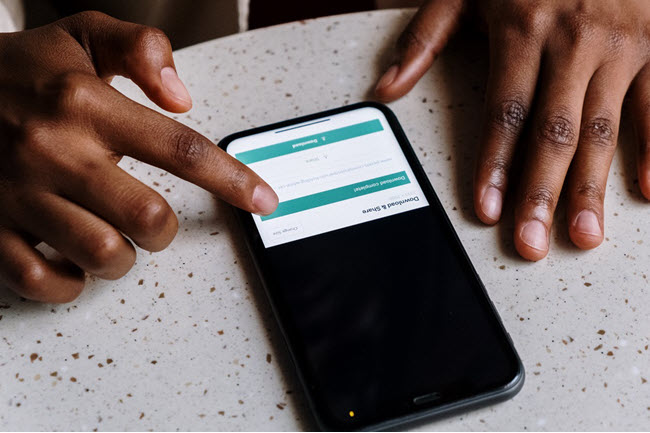 Part 2: 3 Other Ways to View Someone's Instagram Story Anonymously (with a lower success rate)
The next three techniques may or may not provide the intended results.
However, there is no harm in trying!
2.1 Try Third-Party Websites
Online platforms are available, offering you to save Instagram stories of specific accounts privately.
One such service is called Story Saver.
Here's how you can utilize this website to view Instagram stories without logging in:
Access Story Saver's official website.
Locate the search bar and enter the target user's Instagram Username.
Tap Download.
Finally, click Save As to export the story to your device.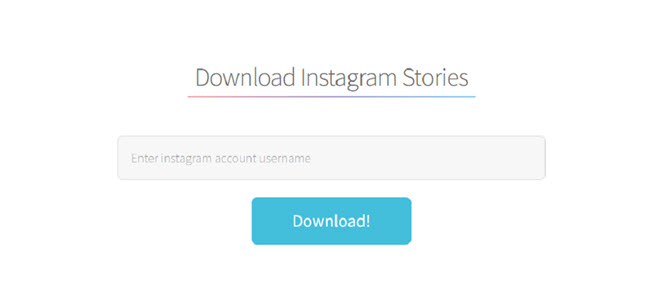 This method only works if the entered Instagram profile is set to Public. Moreover, downloading could be time-consuming.
2.2 Turn on Airplane Mode
To view someone's Instagram story anonymously while in Airplane Mode, follow these steps:
Turn on Airplane Mode on your Android or iOS device.
Open the Instagram app and view the desired story.
Once you have finished viewing the story, exit the app and turn off Airplane Mode.
This will allow you to view the story without the other person being notified.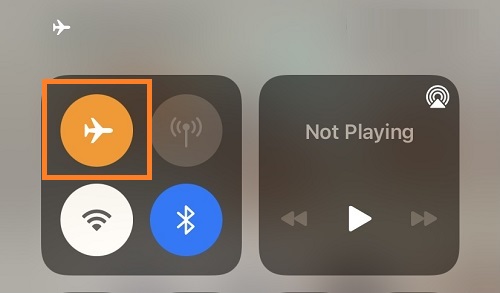 However, you need to be extra careful to perform this activity, as one minor misstep could result in the other person finding out that you viewed their story.
2.3 Click The Next Instagram Story and Swipe Back
Pressing the next story and then turning back to the target user's post will enable you to view it without them knowing!
Here are the steps:
Access your Instagram account.
Locate the intended story and remember the name of the person whose story comes next.
Tap the following story and quickly touch the left side of the screen. You will notice that the progress bar stops.
Without lifting your finger from the screen, gently and slowly swipe to the right to view the story of the person you are interested in.
That's it!
Remember, this method is a bit of a misfire. Plus, if the user shares multiple stories, you can only view the first one.
2.4 Use Chrome Extension to Secretly View Instagram Stories
Almost every Chrome user is familiar with the browser extensions and their convenience for a quicker and safe browsing experience.
Moreover, a specific browser extension called Hiddengram lets the user view specific Instagram stories without anyone learning about the practice.
The steps are listed below:
Add Hiddengram to your browser.
Access Instagram on Google Chrome and sign in using your account credentials.
Tap the story you wish to view secretly.
You'll notice a ring around the other user's Instagram profile. If it is faded, it indicates that the story has been seen by you.
However, if you use the "Hiddengram", the ring will not fade away, and the profile owner will not see your name on the list of people who have viewed their story.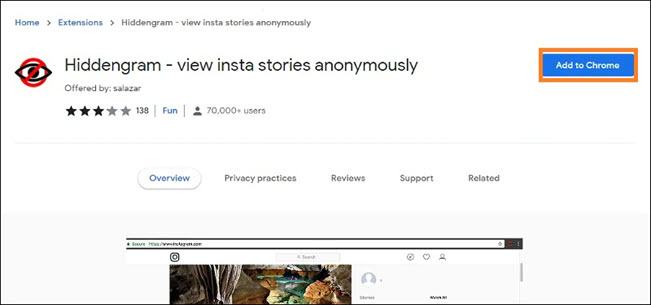 This solution is only applicable to desktops! So, if you are a mobile user and wish to view Insta stories privately, check out the mentioned techniques.
Conclusion
Though a bit tricky, it is quite possible to learn how to view someone's Instagram story without them knowing.
Each method is effective, but specific limitations can not be overlooked.
So, if you wish for a less complicated and quick way to watch someone's IG story, Yeespy is the wisest option!